SUMMIT 2020: Bridging the COVID-19 Divide
A Virtual Convening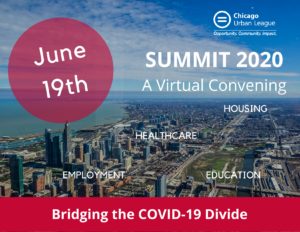 COVID-19 does not discriminate. 
But longstanding economic, educational and social divides do.
As a result, African Americans have been among the hardest hit by the virus. 
From healthcare to housing, education, employment and the Census count, this pandemic stands to widen the divide between already vulnerable African American communities and Chicago's more affluent neighborhoods.
As a leading advocate for our city's African-American residents, the Chicago Urban League is committed to helping ensure that all communities receive the resources and support that will be critical to recovering from this crisis.
On the morning of June 19th, we will convene our annual SUMMIT with a focus on Bridging the COVID-19 Divide. This 2-hour virtual convening will include a series of conversations with civic leaders, business executives and entrepreneurs discussing the disproportionate impact of the pandemic and pathways to recovery. The SUMMIT program will run from 8:30 a.m. – 10:30 a.m. and will be held via an online meeting platform. The morning discussions will be followed by our WOKE Entrepreneur Summit: #COVIDClapback Edition and IMPACT Summit: Leadership During COVID. Register for those events separately by clicking on the event titles.

Admission for the morning SUMMIT 2020 is FREE, but capacity may be limited.
PRELIMINARY AGENDA
— 8:30 a.m. —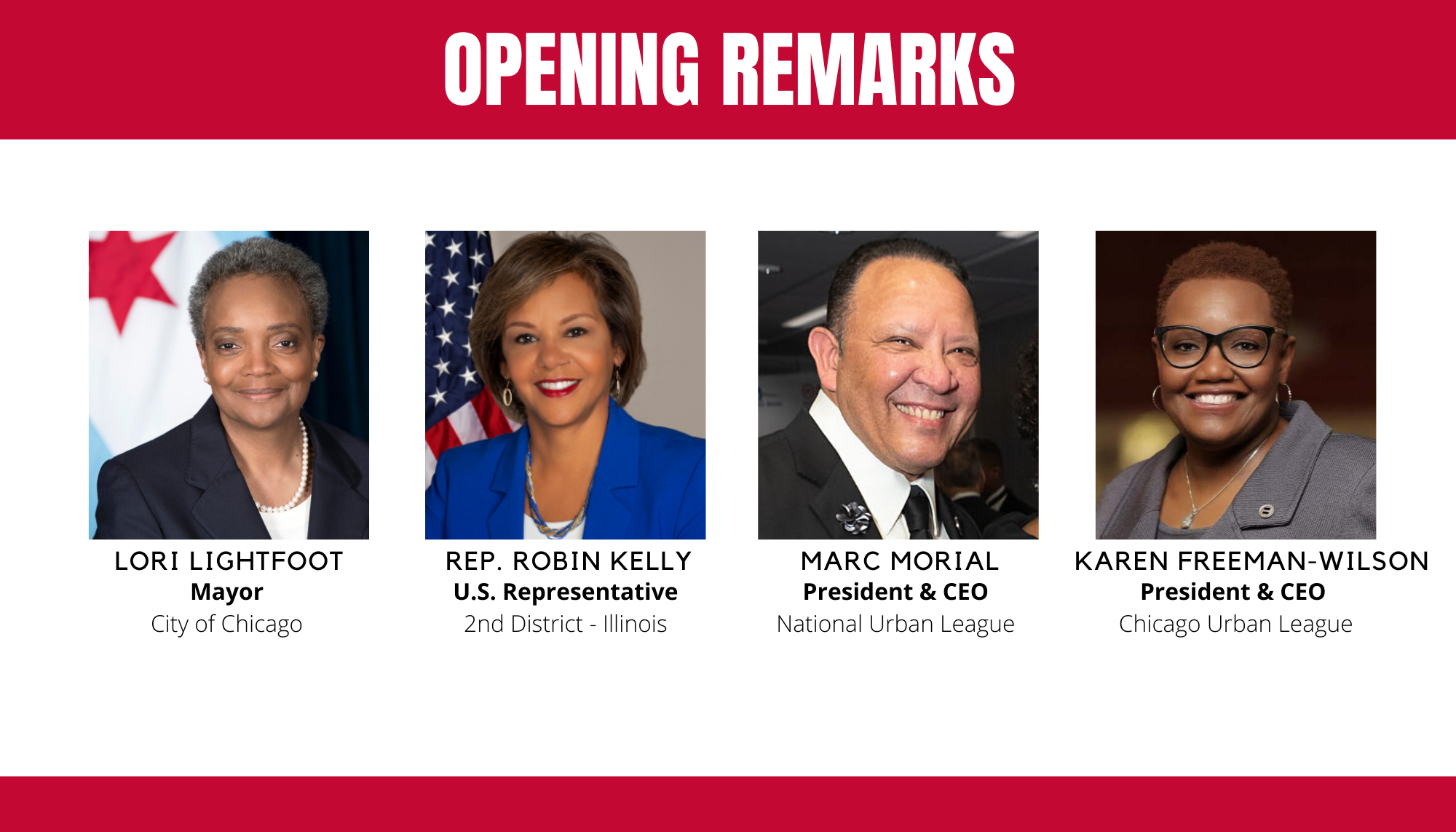 — 8:50 a.m. – First Panel Discussion —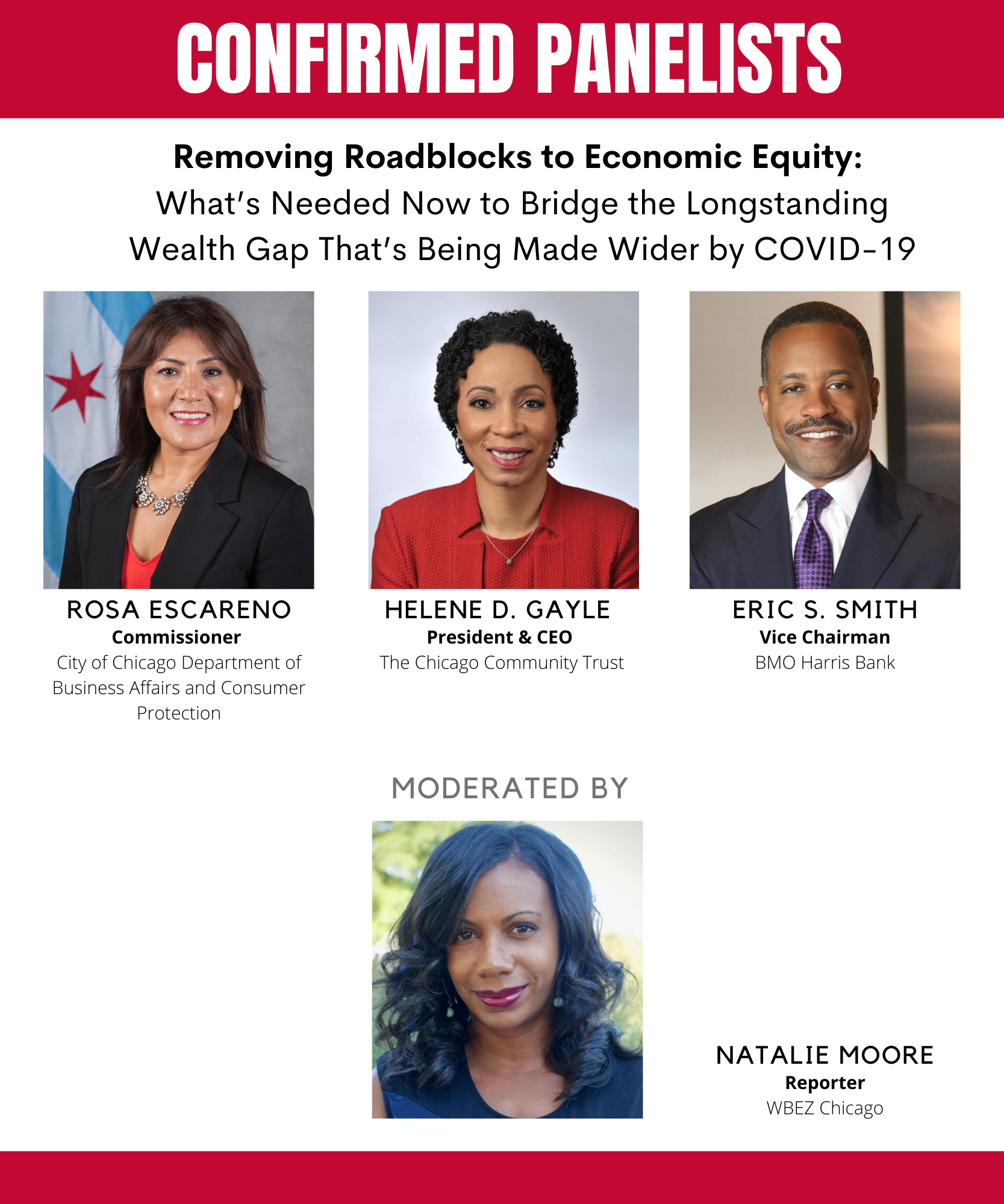 — 9:30 a.m. – Second Panel Discussion —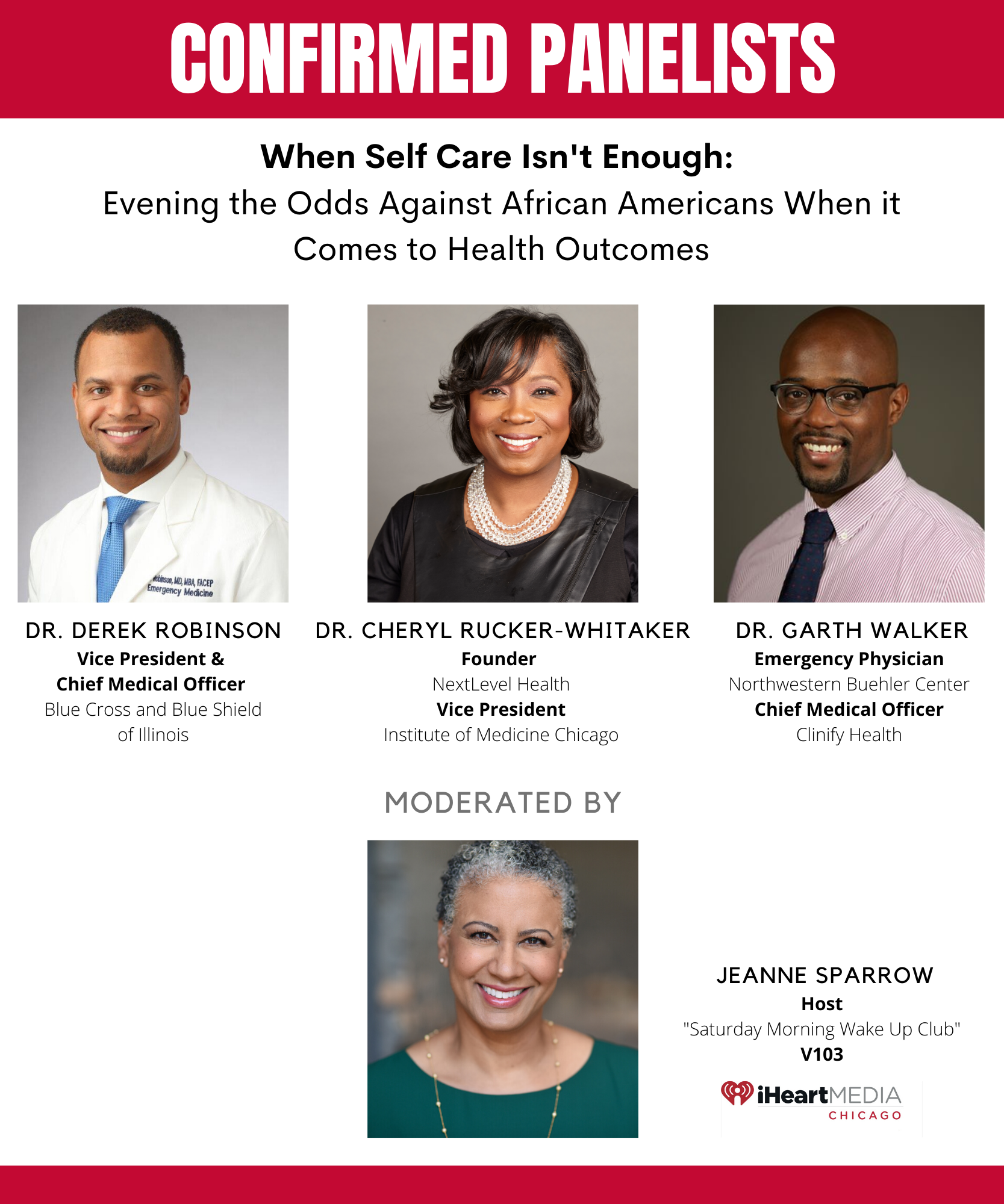 — 10:00 a.m. – Third Panel Discussion —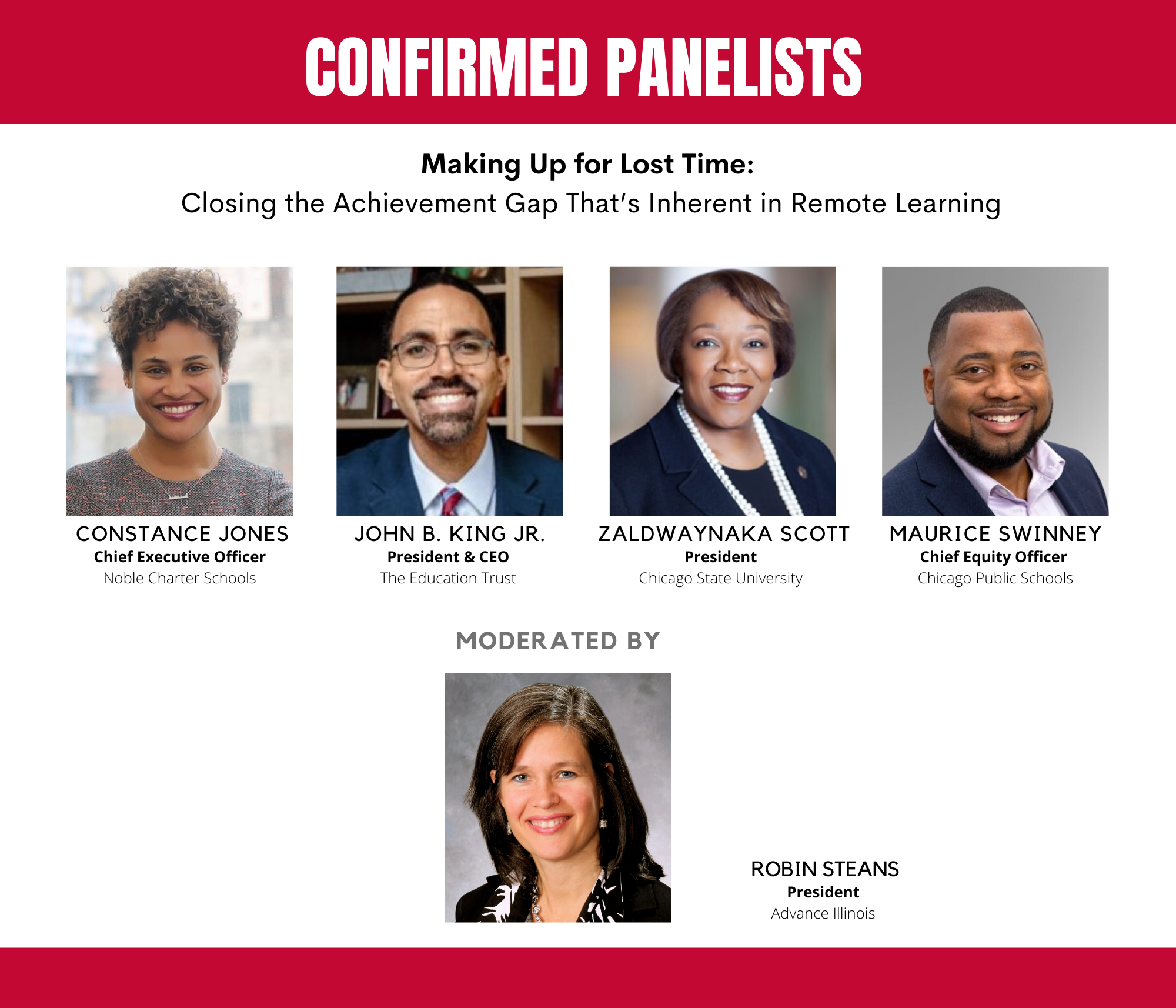 — 10:25 a.m. – Closing Remarks —
The Summits After SUMMIT
Register for these important events for African American leaders and entrepreneurs.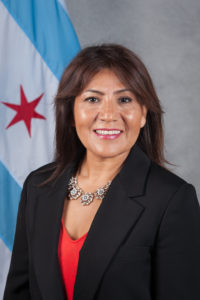 Rosa Escareño, Commissioner, City of Chicago Department of Business Affairs and Consumer Protection
Rosa Escareño is a dedicated public servant with more than 20 years of government experience. She joined the Office of Chicago Mayor Rahm Emanuel as Deputy Chief Operating Officer on July 2011 and in June 2017 Escareño was tapped to head the Department of Business Affairs and Consumer Protection.
Escareño has made public service her life's work. During her time at the Mayor's Office she managed the day-to-day operations and implemented policy reforms across several city agencies: including healthcare expansion, enhancing capacity of social service systems, oversight of housing and economic development and accessible programs. She championed key Mayoral initiatives and has crafted legislation to regulate emerging markets, and promoted initiatives focused on socio-economic issues, especially those impacting low-income communities. Her expertise can be summarized in four general areas: operations, policy, communications, and fiscal management.
Ms. Escareño holds a Masters in Communications degree from Northwestern University and a Bachelor of Arts degree from Loyola University Chicago. She is a Fellow of the Leadership Greater Chicago class of 2013 and is a volunteer for agencies supporting low-income and immigrant residents. Escareño was born in Zacatecas, Mexico, and was raised in Chicago graduating out of Mitchell Elementary and Mather High School. Today she resides in the Hermosa community on Chicago's northwest side.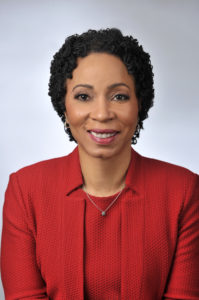 Helene D. Gayle, CEO, The Chicago Community Trust
Helene D. Gayle has been president and CEO of The Chicago Community Trust, one of the nation's oldest and largest community foundations, since October 2017. Under her leadership, the Trust has adopted a new strategic focus on closing the racial and ethnic wealth gap in the Chicago region.
For almost a decade, she was president and CEO of CARE, a leading international humanitarian organization. An expert on global development, humanitarian and health issues, Dr. Gayle spent 20 years with the Centers for Disease Control, working primarily on HIV/AIDS. She worked at the Bill & Melinda Gates Foundation, directing programs on HIV/AIDS and other global health issues. She also launched the McKinsey Social Initiative (now McKinsey.org), a nonprofit that builds partnerships for social impact.
Dr. Gayle was born and raised in Buffalo, NY. She earned a B.A. in psychology at Barnard College, an M.D. at the University of Pennsylvania and an M.P.H. at Johns Hopkins University. She has received 18 honorary degrees and holds faculty appointments at the University of Washington and Emory University.  She is a member of the American Academy of Arts and Sciences, the National Academy of Medicine and the Council on Foreign Relations. She is on the board of the Brookings Institution, the Federal Reserve Bank of Chicago, and the Center for Strategic and International Studies, among others.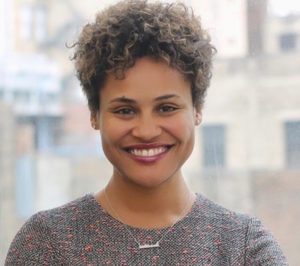 Constance Jones, CEO, Noble Charter Schools
In November 2018, Constance Jones became the chief executive officer of the Noble Network of Charter Schools, Illinois' largest and most successful charter school network, and is the first African American and first female to hold that position. Connected through community groups and board positions across Chicago, she quickly became a widely influential and trusted voice within the nation's third largest school district.
As Noble's CEO, she oversees the strategy, operations, and academic results of an organization of over 12,000 students and 1,400 staff across 18 campuses, with a total budget in excess of $187MM. Nationally renowned for preparing its students – 98% students of color and 89% from under-resourced communities – to be accepted to and graduate from college, Noble represents 12% of all CPS high schoolers. Jones stands out as a coalition leader and advocate for high quality public schools of all types. She previously served as Noble's chief external affairs officer and president.
Prior to Noble, Jones was the national development director at KIPP Foundation and held sales and operations roles at Johnson & Johnson and Hyatt Corporation. She has an MBA from Harvard Business School and a Bachelor of Science in Business Administration from The University of North Carolina at Chapel Hill. In May 2020, Jones was named one of the most powerful women in Chicago by Chicago Magazine, and she also made the Crain's 40 Under 40 class in 2019. Jones is the founder of a scholarship at North Carolina Central University for first generation math and science majors in honor of her late father. She is a Fellow of the Chicago Urban League's IMPACT Leadership Development Program's Class of 2015.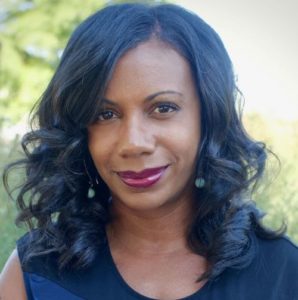 Natalie Moore, Reporter, WBEZ Chicago
Natalie Moore covers segregation and inequality.
Her enterprise reporting has tackled race, housing, economic development, food injustice and violence. Natalie's work has been broadcast on the BBC, Marketplace and NPR's Morning Edition, All Things Considered and Weekend Edition. Natalie is the author of The South Side: A Portrait of Chicago and American Segregation, winner of the 2016 Chicago Review of Books award for nonfiction and a Buzzfeed best nonfiction book of 2016. She is also co-author of The Almighty Black P Stone Nation: The Rise, Fall and Resurgence of an American Gang and Deconstructing Tyrone: A New Look at Black Masculinity in the Hip-Hop Generation.
Natalie writes a monthly column for the Chicago Sun-Times. Her work has been published in Essence, Ebony, the Chicago Reporter, Bitch, In These Times, the Chicago Tribune, the New York Times, the Washington Post and the Guardian. She is the 2017 recipient of Chicago Library Foundation's 21st Century Award. In 2010, she received the Studs Terkel Community Media Award for reporting on Chicago's diverse neighborhoods. In 2009, she was a fellow at Columbia College's Ellen Stone Belic Institute for the Study of Women and Gender in the Arts and Media, which allowed her to take a reporting trip to Libya. Natalie has won several journalism awards, including a Casey Medal for Meritorious Journalism. Other honors are from the Radio Television Digital News Association (Edward R. Murrow), Public Radio News Directors Incorporated, National Association of Black Journalists, Illinois Associated Press and Chicago Headline Club. The Chicago Reader named her best journalist in 2017. In 2018, she received an honorary doctorate from Adler University. In These Times gave her the 2017 Voice of Progressive Journalism Award. Natalie frequently collaborates with Chicago artist Amanda Williams.
Prior to joining WBEZ staff in 2007, Natalie was a city hall reporter for the Detroit News. She has also been an education reporter for the St. Paul Pioneer Press and a reporter for the Associated Press in Jerusalem.
Natalie has an M.S.J. in Newspaper Management from the Medill School of Journalism at Northwestern University and a B.A. in Journalism from Howard University. She has taught at Columbia College and Medill. Natalie and her husband Rodney live in Hyde Park with their four daughters.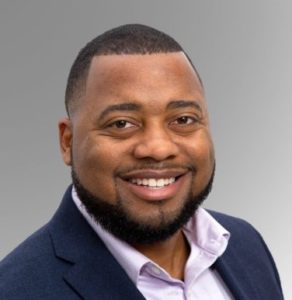 Maurice Swinney, EdD, Chief Equity Officer, Chicago Public Schools
As the district's first Chief Executive Officer, Maurice is responsible for moving Chicago Public Schools closer to achieving educational equity, which is a moral imperative for CPS. Prior to this role, Maurice served as the principal of Chicago's Tilden Community Career Academy, where his focus on college readiness and social-emotional learning was recognized by the University of Chicago's Consortium on School Research. In his new role with CPS, he is responsible for examine policies and programs for inequities and implementing strategies that minimize gaps in resources, staffing, and high-quality academic programming.
Prior to joining CPS, Maurice was a teacher and school leader in Louisiana. He holds a bachelor's degree in English Education and master's degree in Educational Leadership/School Principalship from Xavier University of Louisiana. He earned his EdD in Public School Administration with a Superintendency endorsement from Oral Roberts University, Spring 2019.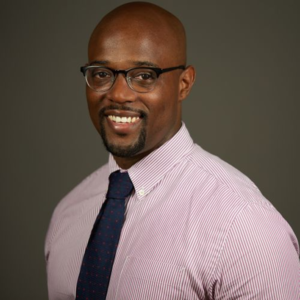 Garth Walker, M.D., MPH, Emergency Physician, Northwestern Buehler Center; Chief Medical Officer at Clinify Health
Dr. Walker is an Emergency Medicine specialist, researcher, and founder in Chicago with academic, non-profit, and private sector experience in both start-ups and impact investing. He received his bachelor's degree in economics and chemistry at the University of Illinois at Urbana-Champaign, medical degree at the University of Illinois at Chicago, master of public health at Northwestern Feinberg School of Medicine, and emergency medicine training at the University of Chicago Pritzker School of Medicine.
Dr. Walker is a health equity fellow with the Northwestern Emergency Department and Northwestern Buehler Center for Health Policy and Economics, investigating social determinants of health in firearm injury recidivism and healthcare disparities related to opioid mortalities. Dr. Walker is also co-founder, chief medical officer and head of innovation for Clinify Inc., a tech platform that utilizes social determinant of health indicators to improve patient engagement, healthcare outcomes and reduce healthcare costs for vulnerable populations.
His civic interests are tied to firearm violence reduction, mentorship for diversity in medicine, and equitable education. Dr. Walker sits on the advisory board and research counsel for the American Foundation for Firearm Injury Reduction in Medicine (AFFIRM), a national non-partisan foundation aimed to support research for effective firearm policy, mentor for LINK unlimited for public school student within the Chicagoland area and advisory board with Turning the Page, a national literacy and parental advocacy non-profit aimed to improve literacy, and educational outcomes in underserved public schools on Chicago's west side and in Washington, D.C. Dr. Walker is a Fellow of the Chicago Urban League's IMPACT Leadership Development Program's Class of 2018.
Event Sponsors
— Presenting —


— Innovation —




— Media Partner —

— Empowerment —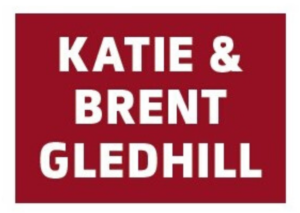 — Policy —
Green Lewis Charitable Foundation
Verizon
Walgreens
— Chat Room —
CDW/Intel
Ulta
—  Advocate —
AbbVie
Blue Cross and Blue Shield of Illinois
ComEd
EY
McDonald's Corporation
Mesirow
Shell