The Golden Fellowship Dinner (GFD) is the Chicago Urban League's biggest fundraiser of the year and one of the most anticipated galas in Chicago. Now in its 58th year, the gala helps fund operations for the organization and supports its service to more than 15,000 Chicagoans each year.
The theme for GFD58 is Getting to Equal Together. This builds on the theme for our 2019 SUMMIT Luncheon, where we revived the State of Black Chicago report. It also emphasizes the fact that the Chicago Urban League cannot achieve its mission of racial equity alone. Our work is enabled by corporate and foundation partners who share and support our vision of stronger African-American communities leading to a better Chicago.
A Black Tie Gala Featuring a Performance by Chaka Khan
The highlight of the evening will be a special performance by one of the world's most gifted and celebrated music icons, Chaka Khan.
A singer, songwriter, actor, author, philanthropist, entrepreneur and activist, Chaka has influenced generations of music creators during her four decades as an artist. A 10-time GRAMMY ® Award winner, she has the rare ability to sing in a number of musical genres, including R&B, pop, rock, gospel, country, world music and classical.
During her legendary career, Chaka has released 22 albums and racked up 10 Number One songs on the Billboard charts, seven RIAA-certified gold singles and 10 RIA-certified gold and platinum albums. Chaka's recordings have resulted in more than 2,000 catalog song placements.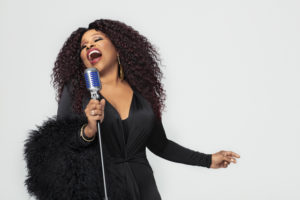 6 P.M. – 7 P.M. 
RED CARPET AND CHAMPAGNE RECEPTION
— 
7 P.M. – 10 P.M. 
DINNER PROGRAM & PERFORMANCE
HOSTED BY
NBC 5 Anchors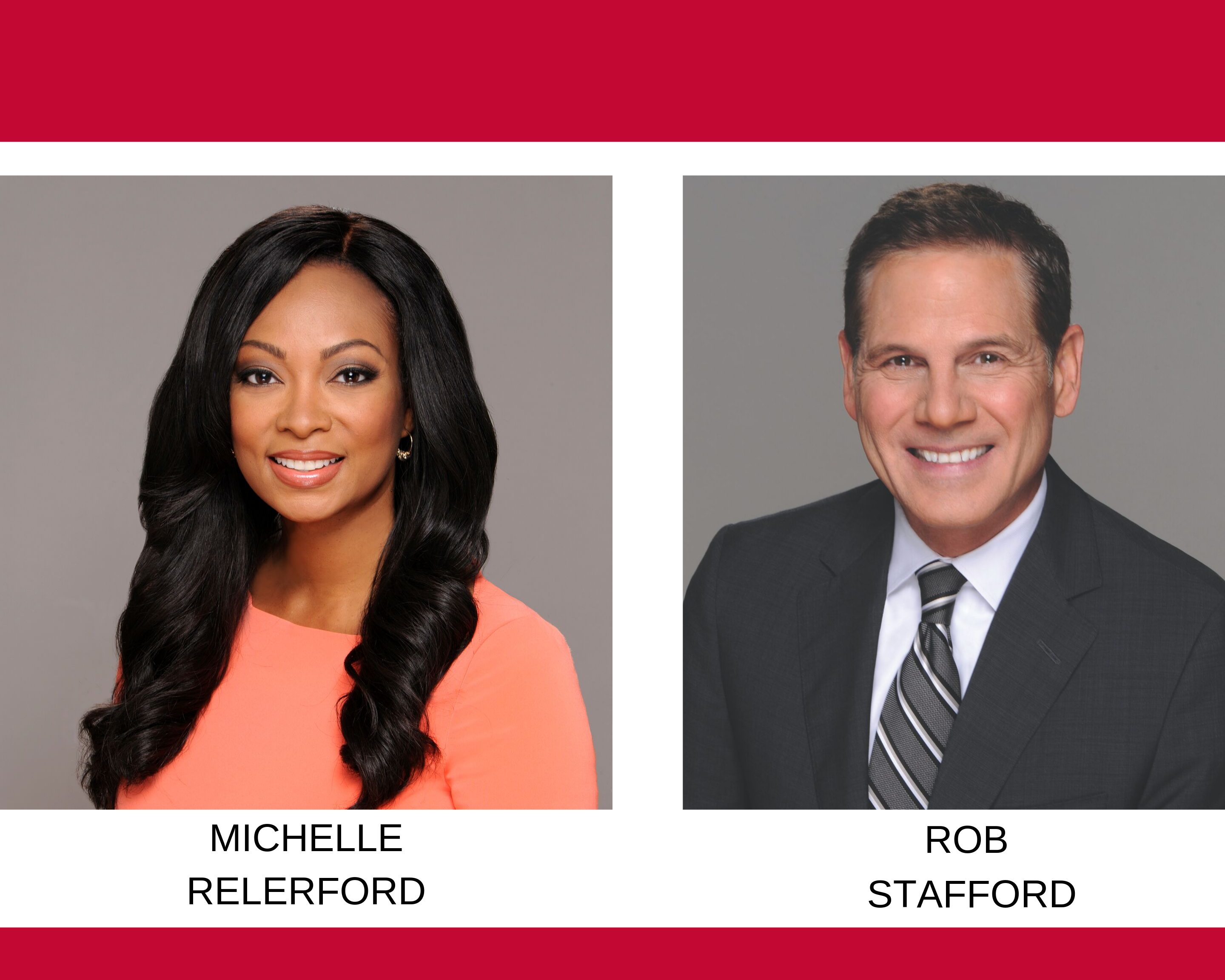 10 P.M.
AFTER PARTY
Featuring
V103's
Joe Soto and DJ Maurice "Ice" Culpepper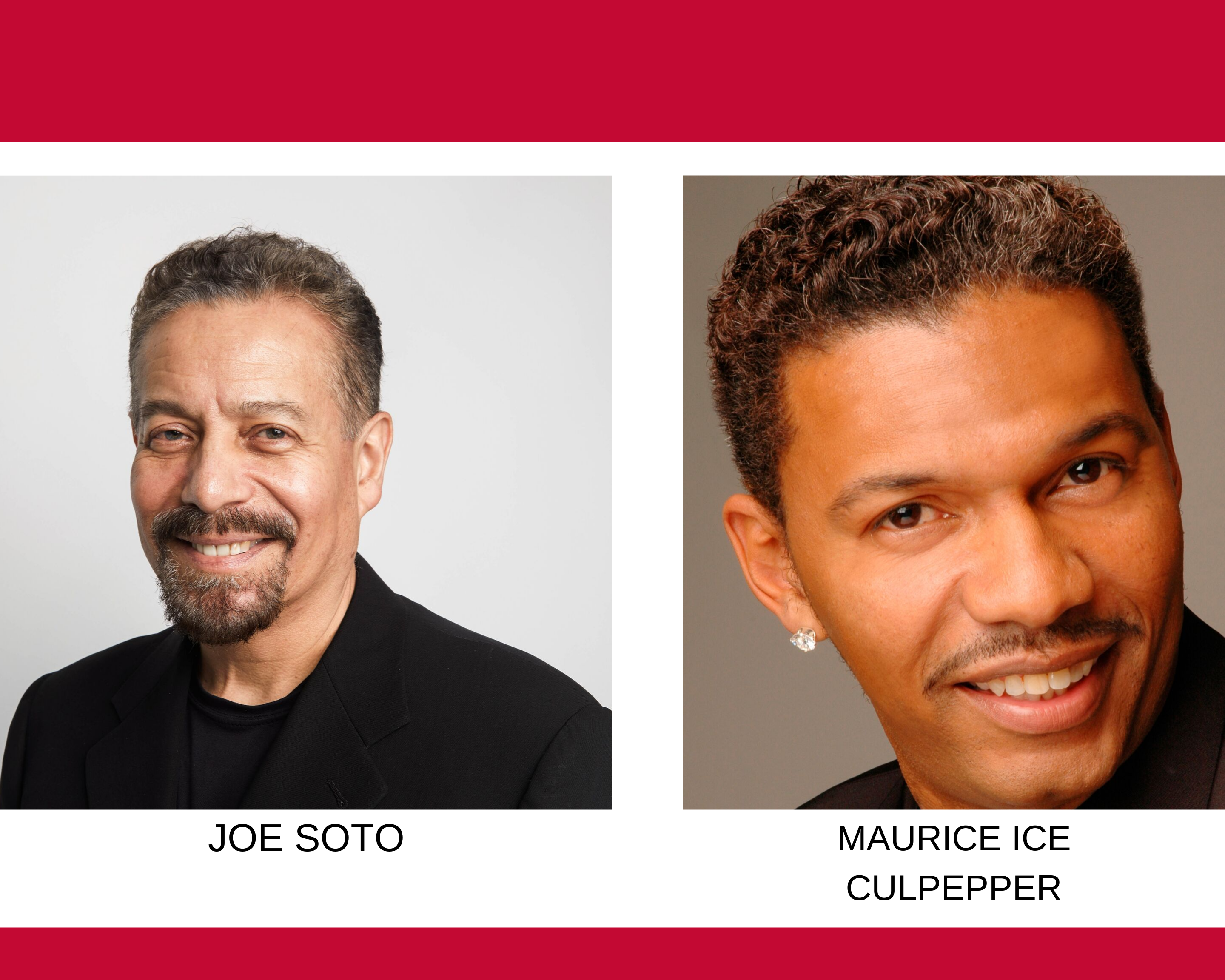 Valerie B. Jarrett
Senior Advisor to the Obama Foundation
Valerie B. Jarrett is a senior advisor to the Obama Foundation and to ATTN:, a Senior Distinguished Fellow at the University of Chicago Law School, and Board Chair of When We All Vote. She also serves on the boards of Ariel Investments, 2U, Lyft, the John F. Kennedy Center for Performing Arts, and the Economic Club of Chicago. Her New York Times bestselling book, Finding My Voice: My Journey to the West Wing and the Path Forward, was released in April.
Ms. Jarrett was the longest serving Senior Advisor to President Barack Obama. She oversaw the Offices of Public Engagement and Intergovernmental Affairs and Chaired the White House Council on Women and Girls. Ms. Jarrett worked throughout her tenure at the White House to mobilize elected officials, business and community leaders, and diverse groups of advocates. She led the Obama Administration's efforts to expand and strengthen access to the middle class, and boost American businesses and our economy. She championed the creation of equality and opportunity for all Americans, and economically and politically empowering women in the United States and around the world. She oversaw the Administration's advocacy for workplace policies that empower working families, including equal pay, raising the minimum wage, paid leave, paid sick days, workplace flexibility, and affordable childcare, and led the campaigns to reform our criminal justice system, end sexual assault, and reduce gun violence.
Ms. Jarrett has a background in both the public and private sectors. She served as the Chief Executive Officer of The Habitat Company in Chicago, Chairman of the Chicago Transit Board, Commissioner of Planning and Development, and Deputy Chief of Staff for Chicago Mayor Richard M. Daley. She also served as the director of numerous corporate and not-for-profit boards including Chairman of the Board of the Chicago Stock Exchange, Chairman of the University of Chicago Medical Center Board of Trustees, and Director of the Federal Reserve Bank of Chicago. Ms. Jarrett has also received numerous awards and honorary degrees, including TIME's "100 Most Influential People" as well as the Abner J. Mikva Legal Legends Award.
Jarrett received her B.A. from Stanford University in 1978 and her J.D. from the University of Michigan Law School in 1981.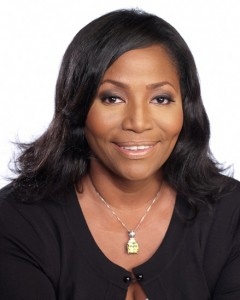 Melody Spann Cooper
Chairman, Midway Broadcasting Corporation
Melody Spann Cooper is Chairman of Midway Broadcasting Corporation, a best-in-class African-American-owned media boutique whose properties include WVON 1690AM, the oldest Black-oriented radio station in Chicago. With its urban talk format, the station is lauded as a leading source of information and community empowerment. In 2007, Spann Cooper spearheaded the corporation's expansion with the development of WRLL 1450AM, Chicago's Home for Hispanic Independent Broadcasters. WRLL is committed to preserving the authentic voice and culture of Chicago's growing Latino target market. In addition to the company's radio properties, Midway Broadcasting Corporation has established itself as a premier event and integrated marketing company.
Spann Cooper's accomplishments in broadcast media have been recognized by numerous organizations that have highlighted her achievements in leadership and business. Her other professional affiliations include: Commissioner of the Illinois Bicentennial Commission , the Co-Chair of the Diversity and Inclusion Council for the Obama Library Foundation; Board Member of Chicago's tourism board, Choose Chicago; Trustee of the Museum of Science & Industry; Member of the African-American Legacy of the Chicago Community Trust; The Executive Committee of the Business Leadership Council; Board Member of The National Association of Black Owned Broadcasters, and Chairman of the Board of Trustees at Hales Franciscan High School.
Spann Cooper holds a Bachelor of Science in Criminal Justice from Loyola University of Chicago. She is the daughter of legendary radio personality Pervis Spann "The Blues Man."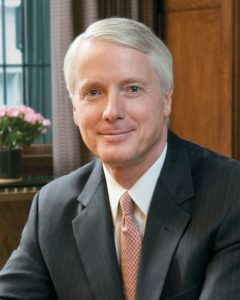 Frederick H. Waddell
Retired Chairman, Northern Trust
Frederick H. Waddell is the retired Chairman and Chief Executive Officer of Northern Trust.‪
‪Rick joined Northern Trust in 1975, served as Chairman from November 2009 to January 2019 and Chief Executive Officer from January 2008 to December 2017. He has held leadership roles at Northern Trust in commercial banking, strategic planning, wealth management, asset servicing and operations.
Rick earned a bachelor's degree in government from Dartmouth College and an MBA from the J.L. Kellogg School of Management.‪
He is a member of the boards of AbbVie, IBM, the Chicago Council on Global Affairs, Chicago Urban League, and the United Way of Metropolitan Chicago. He is Vice Chairman of the Commercial Club of Chicago and serves as Chairman of its Civic Committee. He is on the Board of Trustees of the Art Institute of Chicago, Northwestern University, the Chicago Symphony Orchestra, and Northwestern Memorial Hospital. He is a member of the Board of Governors of The First Tee.  He also serves on the Global Advisory Board of Kellogg School of Management and is an executive advisor to the Metropolitan Planning Council.
Legacy Sponsors

Innovation Sponsors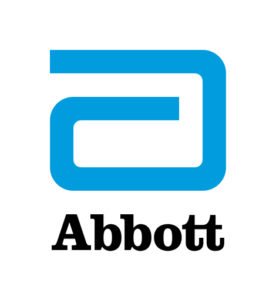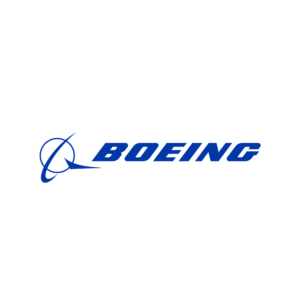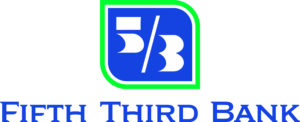 Green Lewis Charitable Foundation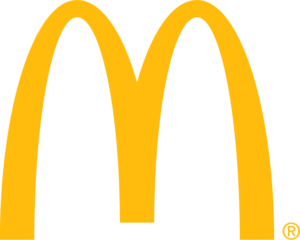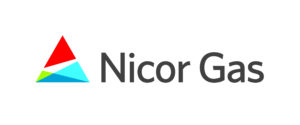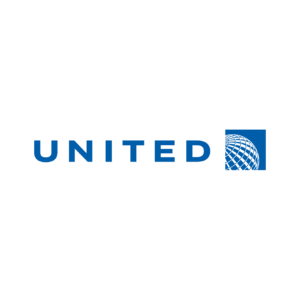 Leadership Sponsors
Allstate Insurance Company
AT&T
CDW, Dell EMC, Intel and VMware
JPMorgan Chase & Co.
Kirkland & Ellis
Loop Capital
PNC
Skadden, Arp, Slate, Meagher & Flom LLP
UPS
US Bank
Wintrust
Red Carpet Sponsors
Northern Trust
PWC
Photo Booth Sponsor
ComEd
Empowerment Sponsors
American Medical Association
Aramark
Associated Bank
EY
Jenner & Block
Lyft
Mesirow Financial
Mitchell and Titus
Shell
State Farm
Target
Ulta Beauty
Walgreens
Community Builder Sponsors
3Phase Utility Service
AbbVie
Advocate Health
Aon
Bank of America
Baxter
BNY Mellon
BP
Bruce Taylor
Camelot Illinois/Illinois Lottery
Chicago Blackhawks
Chicago Cubs
CIBC
Country Financial
Don & Liz Thompson/Cleveland Avenue Partners LLC
Don & Marchelle Goens
Facebook
Foley & Lardner LLP
Haywood and Fleming Associates
Hyatt Hotels Foundation
International Union of Operating Engineers Local 150
Jobcase
KPMG
KS Energy
Living Word Christian Center
Lurie Children's Hospital
Nielsen
NIPSCO
NPL
Robert R. McCormick Foundation
Spark Foundry/Leo Burnett
Talman Consultants
US Cellular
Vistria Group
Walgreens
Walmart
Whittaker & Company PLLC Certified Public Accountants
Williams Capital Group
Media Sponsor