Annual IMPACT Summit 2020:
Leadership During COVID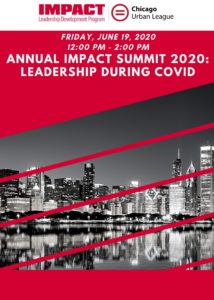 On June 19th, the Fellows of the Chicago Urban League's IMPACT Leadership Development Program will present a workshop on the subject of Leadership During COVID. The goal of  our IMPACT Summit is to share the collective knowledge and expertise of our accomplished Fellows to help you lead more effectively during and after this crisis. Our workshop will feature organizations of every size and sector and is sure to spark change in Chicago.
This 2-hour virtual event will feature subject matter experts from the IMPACT Leadership Development Program who will address a variety of leadership topics relevant to the COVID-19 pandemic. The Annual IMPACT Summit program will run from 12:00 p.m. – 2:00 p.m. and will be held via an online meeting platform.
—  Topic #1  —
12:00 – 12:15 p.m.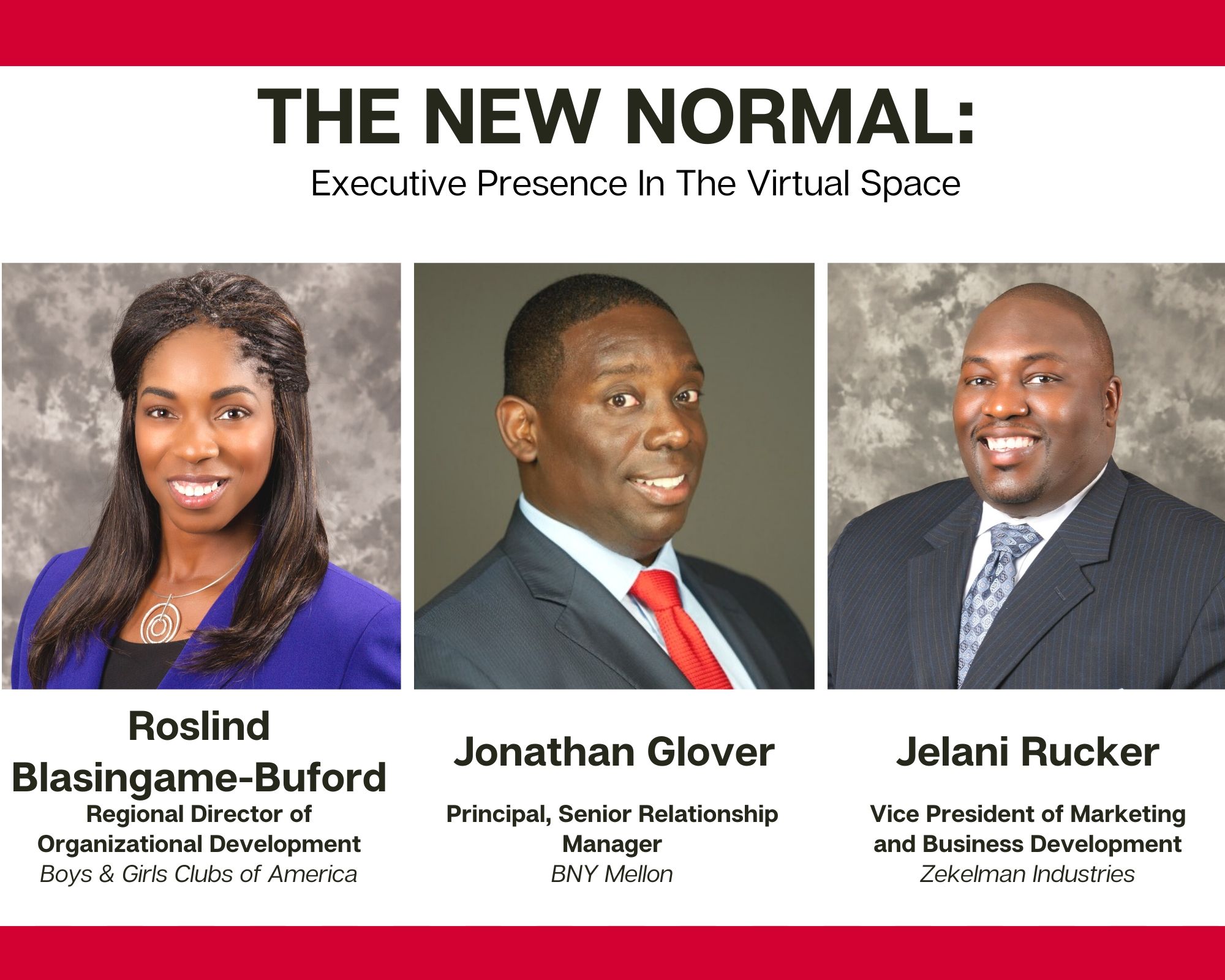 —  Topic #2  —
12:15 – 12:30 p.m.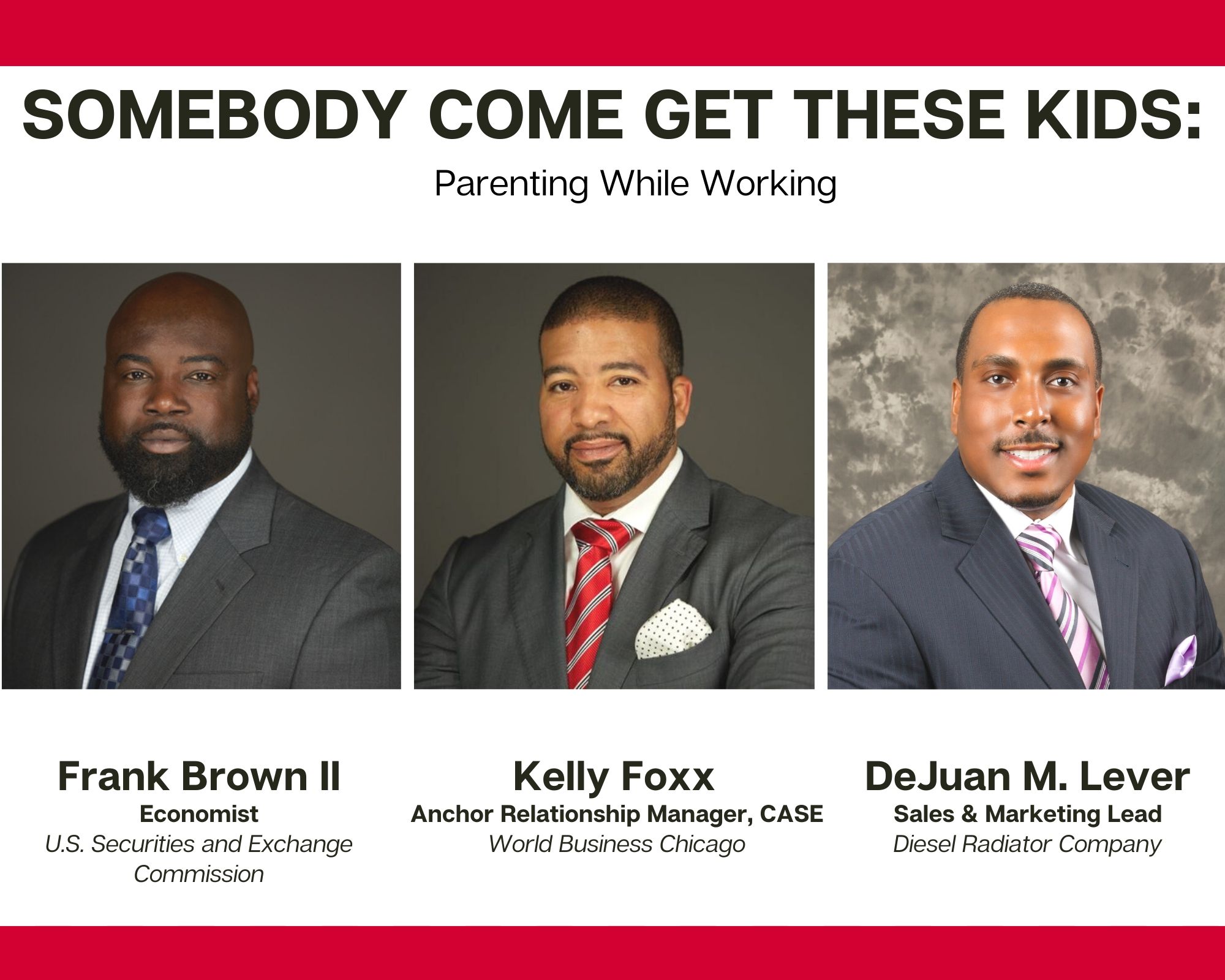 —  Topic #3  —
12:30 – 12:45 p.m.
The global health crisis has expedited an inevitable trend toward more online negotiation. With lockdowns and prohibitions on travel, today, negotiating by telephone and/or Zoom is essential. However, even when the world is free of the worries of COVID-19, I am pretty sure that an increasingly large share of negotiation will be done virtually.
Managers, out of necessity, have to adjust their negotiation approach to this new media. I have just completed my MBA class, "Advanced Negotiations." For the first time, students did all of their negotiations on Zoom. I will discuss some research on the effects of negotiation mode (face-to-face, online, telephone, etc.) on negotiation outcomes and experience. I will also share with you some data from my students about how they viewed face-to-face to be different from online negotiation, and what they saw as both the challenges and opportunities.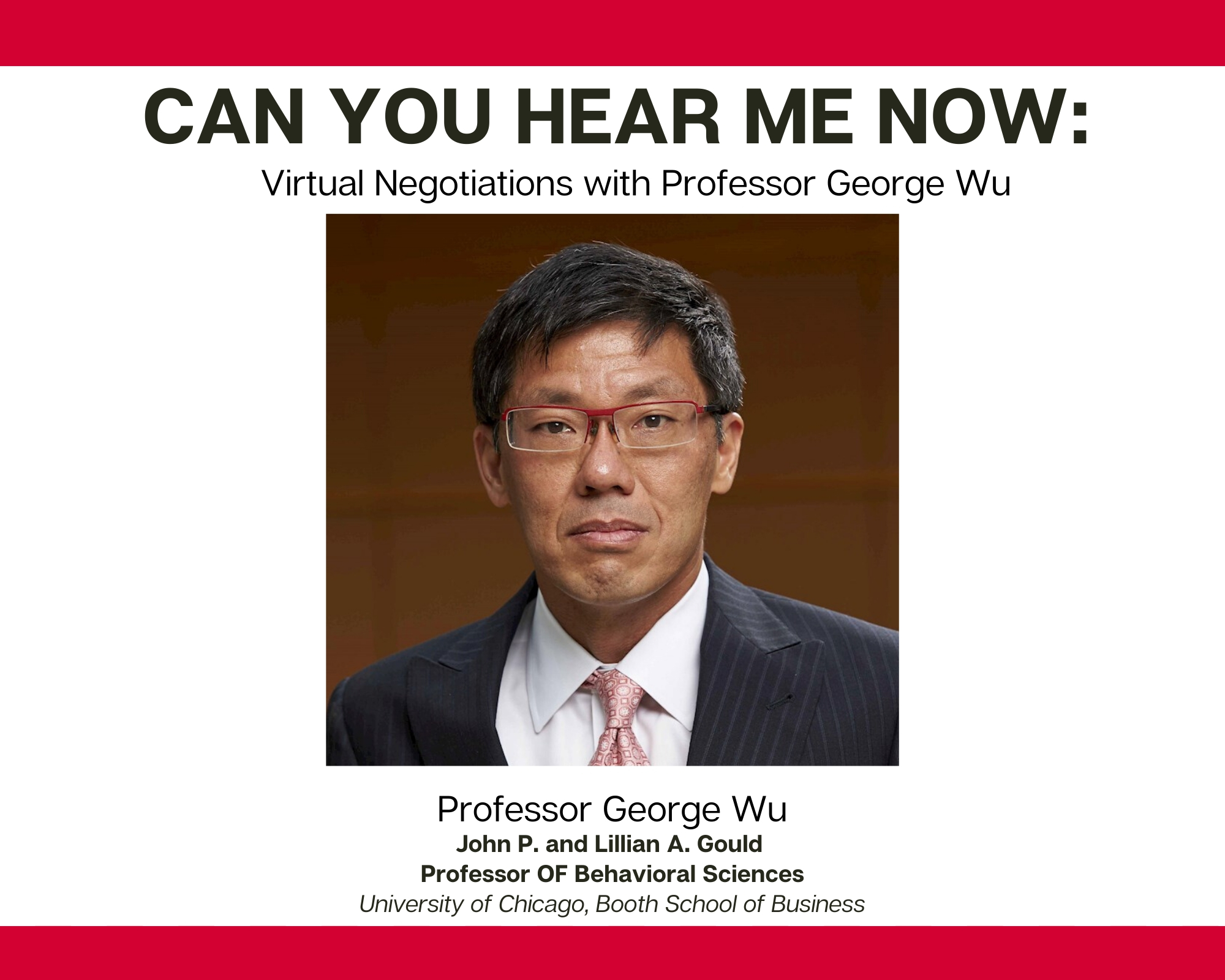 —  Topic #4  —
12:45 – 1:00 p.m.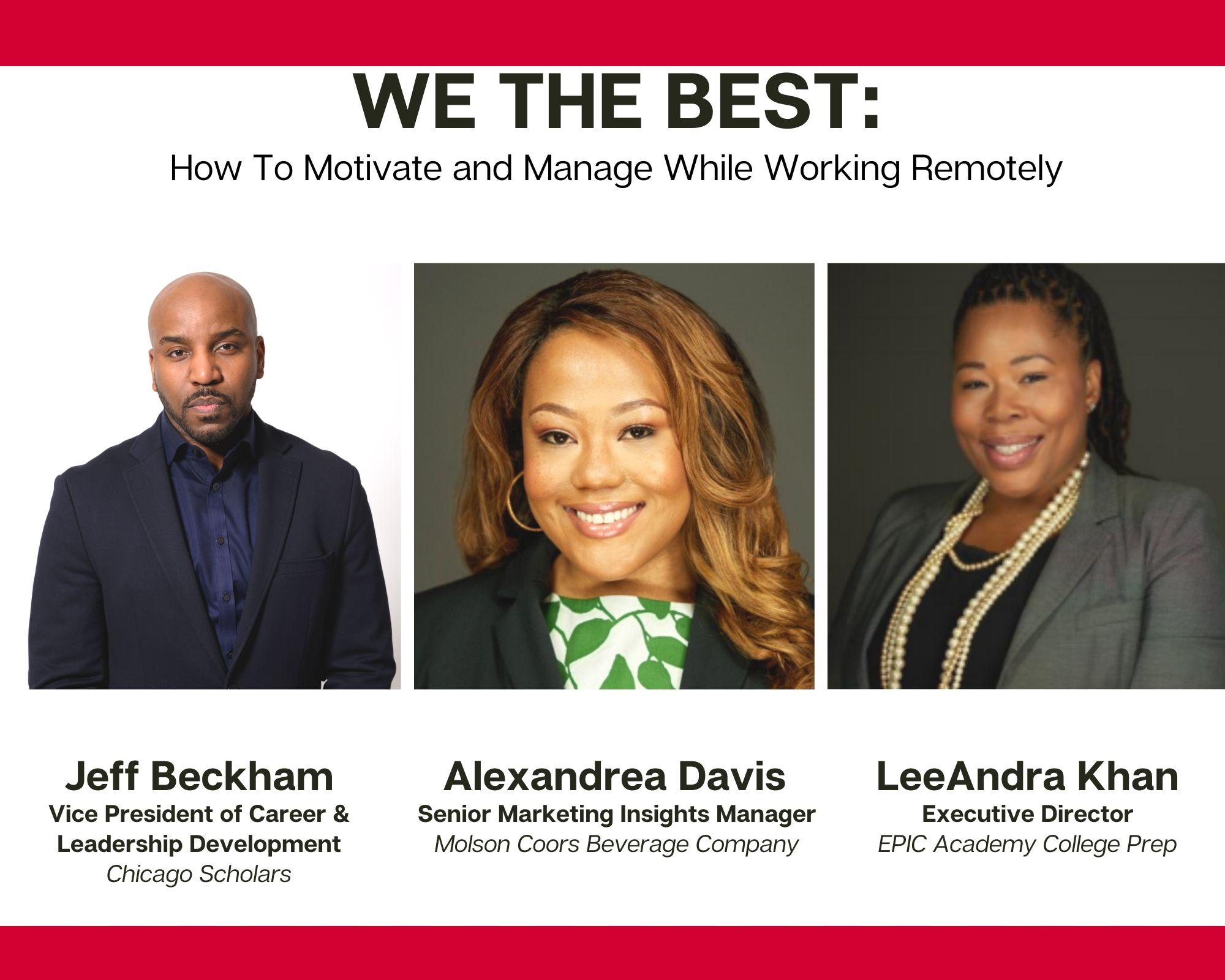 —  Topic #5  —
1:00 – 1:15 p.m.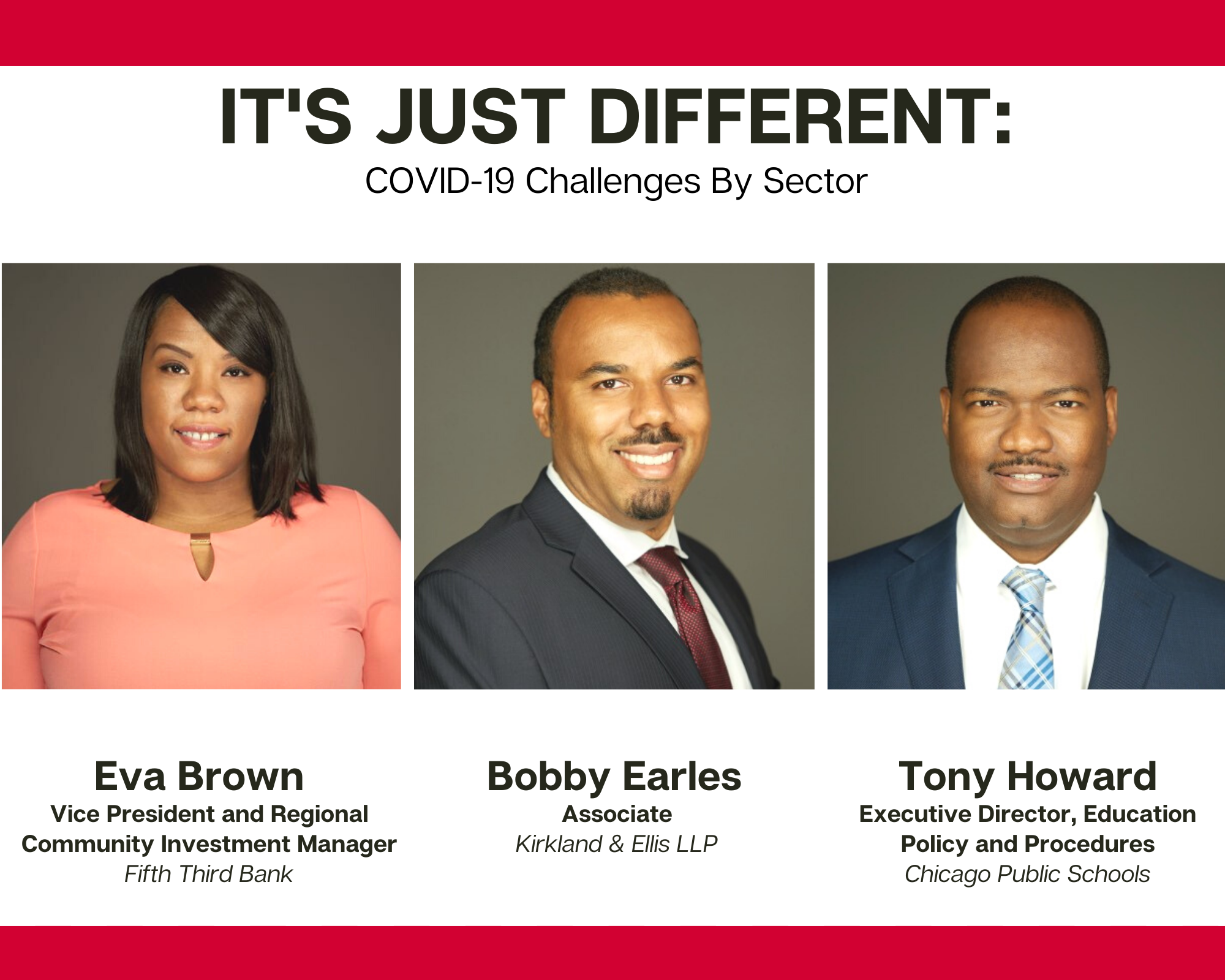 —  Topic #6  —
1:15 – 1:30 p.m.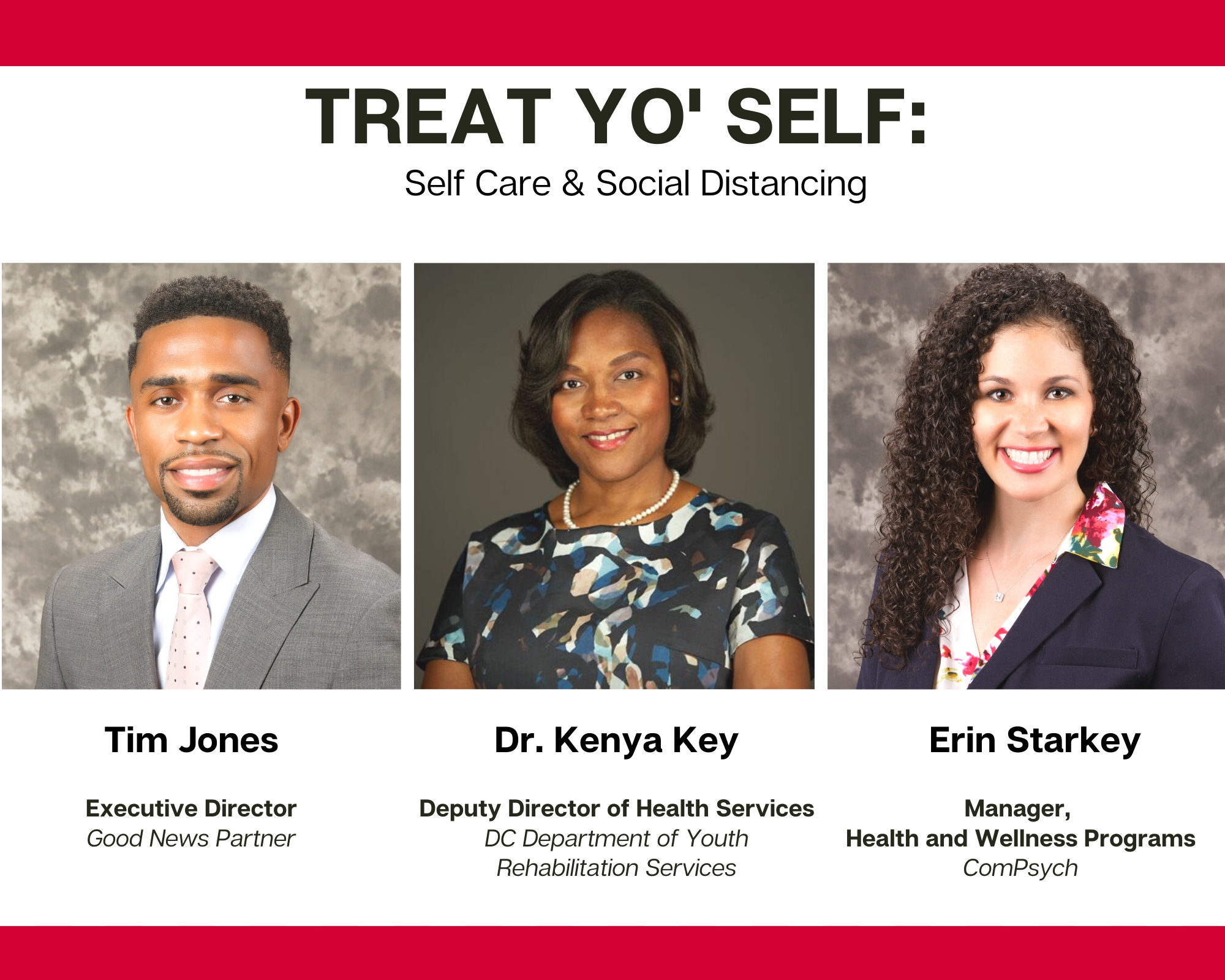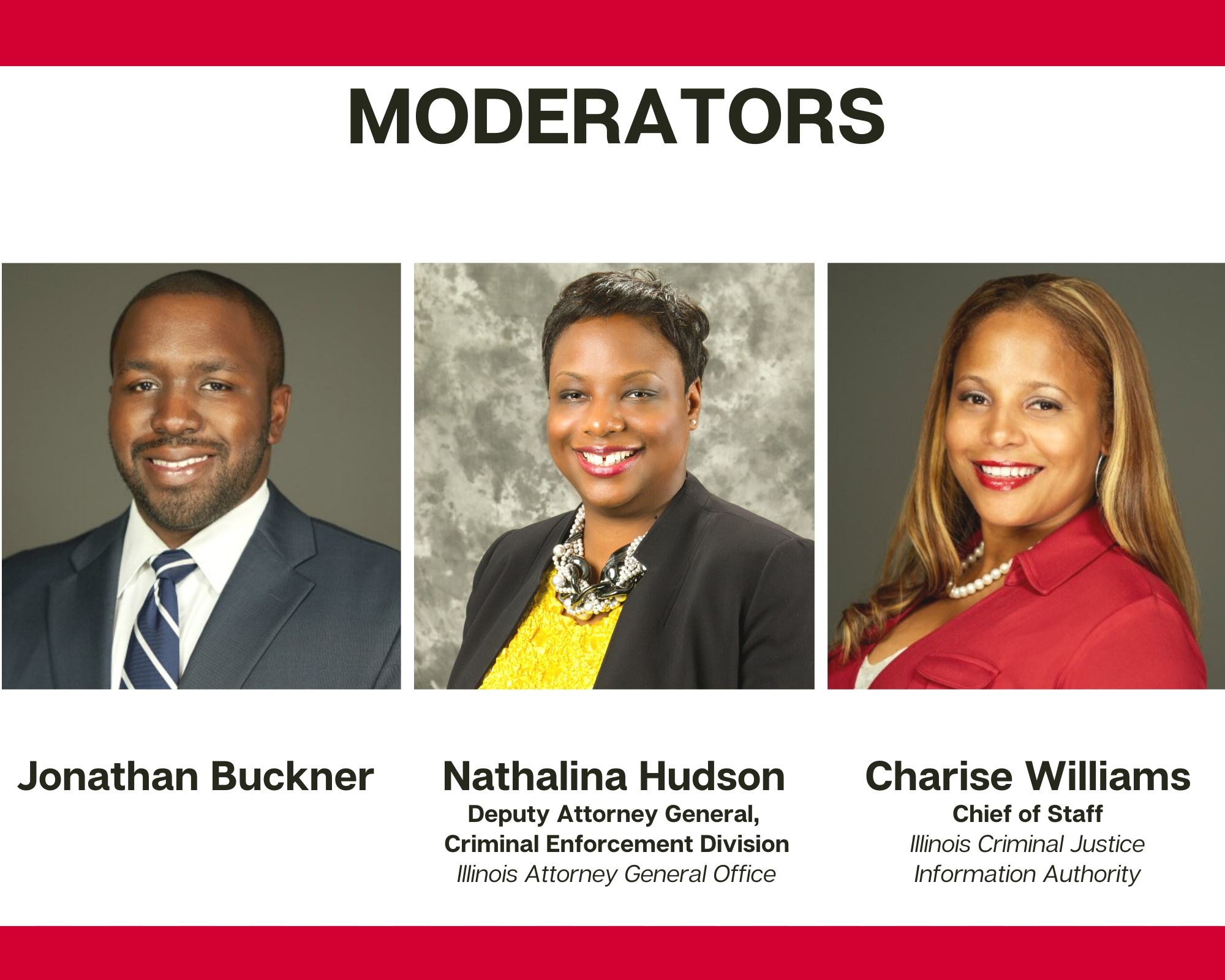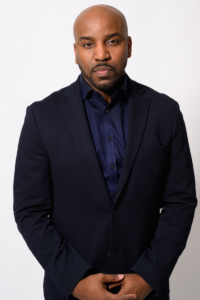 Jeffery Beckham is a leader known for helping organizations address complex problems.
Over the course of his career he's developed expertise in various industries and sectors including healthcare, marketing, and technology. After working in healthcare for Sanofi Aventis, Quest Diagnostics and LabCorp Jeffery founded Black Box Creative Incorporated in 2009.  Black Box Creative is a digital marketing company that focuses on using digital storytelling to help companies achieve their goals. Jeffery has led projects for everyone from Oscar Winner Common to Tuskegee University and has worked with numerous charitable foundations all over the country. In 2018 Jeffery joined the team at Chicago Scholars where he's responsible for leading career and leadership development, corporate partnerships, and external affairs for the organization. Chicago Scholars works with over 4000 first generation and/or low-income students from Chicago to get to college, through college, and graduate to careers and leadership opportunities.
Jeffery lives by the quote, "to whom much is given, much is required". He serves as a mentor for many young people through his work with the 100 Black Men of Chicago, Kappa Alpha Psi Fraternity INC., and Link Unlimited Scholars. He is a sought-after speaker. Last year Jeffery started painting, as a self-taught artist his work has been on display in galleries across the country. He served as the elected community representative on the Local School Council at King College Prep and currently serves on the board of directors for Foundation's College Prep, The 100 Black Men of Chicago and the Free Lunch Academy. WVON and Ariel Investments named Jeffery one of Chicago's Top 40 Game Changers Under 40 years old in 2015 and he was a finalist for the Chicago Inno 50 on Fire Award in 2016 and The RAY Awards named him their 2018-2019 Man of the Year for his work in the community. He's also a New Leaders Council Alum (Alum), IMPACT Fellowship Alum (2018) and Civic Action Capstone Fellowship Alum (2019).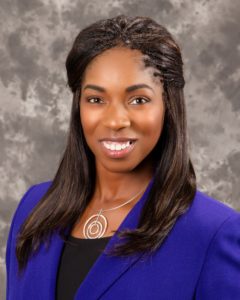 Dr. Roslind Blasingame-Buford ("Dr. Roz") is a proven leader with the ability to motivate and mobilize diverse constituencies in achieving results. She is a is a trailblazer in youth development and has served as a national thought leader and change agent influencing out-of-school time, college access, and workforce development. In her current role, she serves as a Regional Director of Organizational Development for the Boys & Girls Clubs of America (BGCA). In this position, she is responsible for initiating and providing consultation and support services to member organizations to build and grow their capacity to have the greatest mission impact on youth and to expand the Boys & Girls Club Movement. Dr. Roz has been involved with Boys & Girls Clubs in various capacities, ever since she was a Club Kid in the late 1980's, and she identifies that involvement her commitment to do whatever it takes for youth and communities!
Before joining BGCA, Dr. Roz served as a Vice President for the United Way of Metropolitan Dallas (UWMD), responsible for overseeing internal/external strategies and relationships that enhance impact in the areas of Education and Health. She led cross-functional teams in the development of multiple new initiatives that continue to have a profound impact on the organization and communities served. Prior to UWMD, Dr. Roz served as CEO for LINK Unlimited Scholars and Executive Director for BUILD, Inc. – two strong Chicago-based youth development agencies. Dr. Roz has a self-published book, The Blueprint: Strategies for BUILDing a Culture of Excellence, in which she shares real-world leadership insights, experiences, and organizational development applications for nonprofits. Dr. Roz currently resides in DeSoto, TX with her husband Marques and two sons, Marques Jr. and Mario. She is a proud member of the IMPACT Leadership Program's Inaugural Class.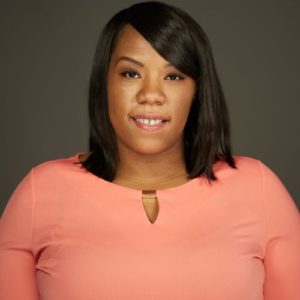 Eva Brown is the VP CED Lending and Investment Manager at Fifth Third Bank. In this role, Brown works to develop, manage and execute Community Economic Development Lending and Investment programs that drive success in achieving an outstanding CRA rating. Previously, Brown was Regional Community Development Manager at U.S. Bank overseeing a team that worked to position the bank as a leader in the community as well as focus the bank's lending, giving, investment and volunteer efforts where those resources are needed most. Brown also served as the Director of the Access to Capital Program for the Women's Business Development Center in Chicago. In that role, Brown provided financial business counseling and training to WBDC clients and managed all aspects of the WBDC loan program. She brings a wealth of experience working in the banking industry with a focus on small businesses as well as a passion for assisting minority and women-owned businesses. Brown has also held positions at BMO Harris Bank where she managed a large loan and deposit portfolio of business clients. Brown received a BS in marketing from Northern Illinois University.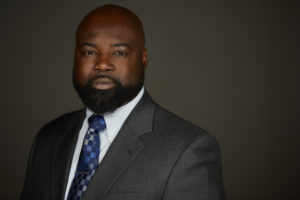 Frank, a Chicago native, is an Economist in the Department of Risk and Analysis, at the U.S. Securities and Exchange Commission. In this role, he is responsible for providing economic guidance supporting the SEC's goal of protecting investors. Previously, Frank was a litigation economics consultant in the private sector for over 10 years, serving as a Managing Consultant at The Claro Group and Navigant Economics. He is a member of the Chicago Scholars Associate Board and Boy Scout Leader for Pack 350. Frank is a member of Alpha Phi Alpha, Fraternity, Inc., having served his alumni chapter in various leadership roles. He received an A.B. in Economics from the University of Chicago. Frank is an avid lover of baseball and football, having played both at the University of Chicago. He resides in the Bronzeville neighborhood with his wife, J'ai, and their daughter, Kylee.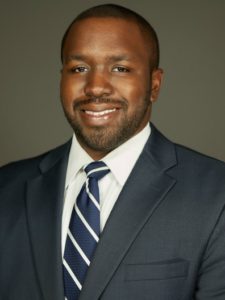 Jonathan is a native of Columbus, Georgia, who holds a Juris Doctorate from the University of Tennessee and a Bachelor's Degree in History from Georgia Southern University. He began his career in Chicago in 2009 as an Assistant Cook County State's Attorney.
In 2014, Jonathan joined the administration of Cook County Board of Commissioners, Toni Preckwinkle, as her Legislative Coordinator. He also served as her Director of External Affairs before departing in 2017 to join Lyft, Inc as a Public Policy Manager, and later Senior Public Policy Manager. During his time at Lyft, Jonathan directed the day-to-day policy and government affairs for the rideshare companies in states throughout the Southeastern and Midwestern United States.
Jonathan is passionate about serving young people and ensuring they have the access and support to navigate higher education. He has served on non-profit boards and as a mentor for Minority Legal Education Resources, Inc. and America Needs You. He is also a member of the 2017 class of fellows from the Chicago Urban League's IMPACT Leadership Development Program.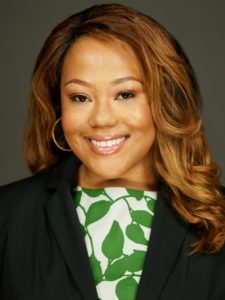 Alexandrea serves as a Senior Marketing Insights Manager at Molson Coors. With 15+ years of experience in the food and beverage industry, she has a passion for understanding consumers' needs and delivering insights that drive growth for major brands. Prior to joining Molson Coors, Alexandrea worked for McDonald's USA, General Mills and KFC Corporations in Consumer Insights roles; however she began her career as a Food Scientist. In addition to her work experience, she serves on the Auxiliary Board of Off the Street Club and is a proud member of the IMPACT Leadership Development Program's Class of 2017 and serves as the Professional Development Committee Chair for the IMPACT Alumni Association. She also has a passion for mentoring and leading high performing teams. She received her Bachelor of Science in Food Science from University of Missouri and her MBA from Loyola University Chicago.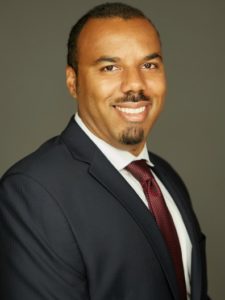 Bobby is a partner in the Government & Internal Investigations Group in the Chicago office of Kirkland & Ellis LLP. He focuses his practice on international risk assessment, internal investigations, and anti-corruption compliance. Bobby has handled multiple internal investigations which have included allegations of bribery/corruption, financial fraud and regulatory violations. In these matters, Bobby has created substantive work plans, conducted witness interviews, led onsite inspections and helped create remediation recommendations.
Bobby is also an experienced litigator and trial lawyer, and has managed all aspects of the civil litigation process, including brief writing, managing complex discovery projects, taking and defending depositions, coordinating with experts, preparing cases for trial and trying a case to verdict.
In addition to his commercial work, Bobby maintains a strong commitment to pro bono law practice. He has won multiple contested proceedings in state and federal court on behalf of pro bono clients. Bobby has argued, and won, cases that have helped shield victims of domestic violence, secured damages for inmates who were denied adequate healthcare and expunged criminal records for people who had paid their debt to society.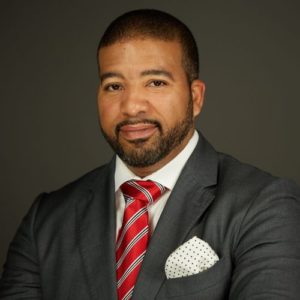 Kelley Foxx is a Girl Dad of four teen girls ranging from 14 to 17 and a loving husband. Kelley is currently employed by Instacart as their Public Policy Manager for the midwest region and a proud alumnus of Southern Illinois University at Carbondale. When not managing the craziness of a house filled with teens, Kelley spends his time learning about and advocating for the interests of Black People. Kelley credits his loving family, therapy and his experience in the IMPACT Leadership Development Program for having become the man he is today.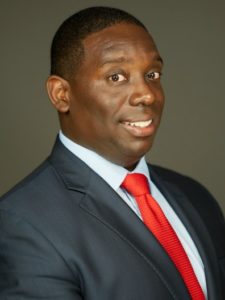 Jonathan Glover is a Relationship Manager in the Public Not for Profit sector of BNY Mellon's US Corporate Trust group covering the Midwest region. He has more than 10 years of Corporate Trust experience covering transactions in Structured Finance, Corporate Finance, and Alternative Investments. He has worked on complex transactions including affordable housing, public private partnership arrangements, cross border project finance, Tax Increment Financing, Special Service Area and Special Assessment Area structures for clients ranging from state-level issuers to local municipalities.
Jonathan serves as a member of the Associate Board of the Greater Chicago Food Depository and as a mentor to high school and college students through various programs. At BNY Mellon, he is the Co-Chair of the Chicago Employee Engagement Committee.
Jonathan earned his Bachelor of Science degree in Finance from Babson College, and his Juris Doctor degree from New England Law School. He is a 2017  Chicago Urban League IMPACT Fellow. Jonathan is admitted to the New York State Bar.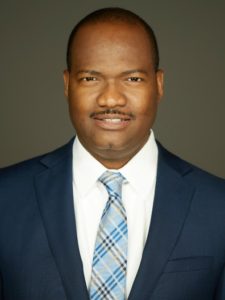 Tony T. Howard, is the Executive Director of the Department of Policy and Procedures for Chicago Publics Schools, where he advises senior leadership on education policy-related matters and leads the team responsible for reviewing and enforcing district policies.
Tony has spent his professional career working for Chicago Public Schools.  Prior to his current roles, he served as a high school English teacher at Orr High School, where he taught for seven years.  He went on to work in Central Office for CPS, holding the positions of Executive Director of Access and Enrollment, Program Manager in the Office of P-12 Management, and Assistant General Counsel in the Law Department,
He holds a Bachelor's Degree in English Education, a Master's Degree in Integrated Marketing Communications, a Master's Degree in Educational Leadership, and a Juris Doctor from Chicago-Kent School of Law.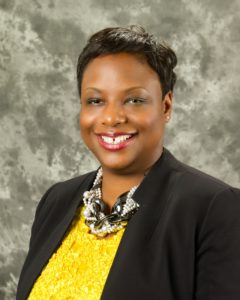 Nathalina A. Hudson is the Deputy Attorney General for the Criminal Enforcement Division where she oversees eight criminal bureaus, the investigations division and the Violence Prevention and Crime Victim Services division in the Attorney General's office.  Prior to joining the Attorney General's office, Nathalina served as an Assistant United States Attorney in the Financial Crimes Division in the Northern District of Illinois. During her eleven years in the United States Attorney's office, she investigated and tried a wide range of federal crimes including fraud, financial theft, official misconduct, public corruption, health care fraud, and international drug trafficking.  She also served on the United States District Court for the Northern District of Illinois' James B. Moran Re-entry Court Team, which assists ex-offenders in their efforts to become productive members of the community.  Prior to joining the United States Attorney's Office, Nathalina served as an Assistant Corporation Counsel in the City of Chicago's Police Policy division where she defended the city of Chicago in litigation alleging misconduct by members of the Chicago Police Department.  Prior to joining the city's law department, she was an associate in the commercial litigation group at Schiff Hardin LLP, where she handled complex contract disputes.
Prior to entering private practice, she clerked for the Honorable William Terrell Hodges, United States District Court of the Middle District of Florida from 2001 to 2002.
During the summer of 1997, she studied at St. Peter's College, Oxford University. She received her undergraduate degree (B.A., Political Science, class honors, 1998) from the University of Michigan. She is a 1998 CLEO fellow and received her law degree (J.D., 2001) from Duke University School of Law, where she was Chair of the Black Law Students Association's Alumni Committee, a volunteer with the Duke Death Penalty Clinic and a Staff Editor on the Duke Environmental Law and Policy Journal.
In May of 2004, she served as Chair of the Event Finance Committee for the Black Women Lawyers' Association of Greater Chicago ("BWLA") Brown v. Board of Education Symposium, "Reflections on the Past, Strategies for the Future" held on May 14, 2004.  On May 14, 2004, she received the BWLA President's award for exceptional service.  She also served as Co-Chair of BWLA's Young Lawyers Committee for the 2004-2005 term.  Nathalina also served as the President of the Black Women Lawyers' Association of Greater Chicago ("BWLA") in 2006-2007.  In 2008, Nathalina was selected as 40 under 40 Illinois Attorneys to watch by the Chicago Daily Law Bulletin.  In 2011, Nathalina chaired the Building Bridges Breaking Barriers Diversity Conference for the Chicago Bar Association.  Nathalina served on the 2014/2015 Magistrate Judge Merit Review Panel for the Northern District of Illinois.  In 2014, Nathalina was selected as an IMPACT fellow with the Chicago Urban League.  Nathalina is also a member of Delta Sigma Theta Sorority, Inc.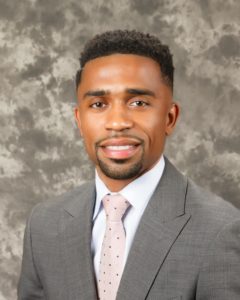 Tim Jones is a thought leader, communicator and writer. Mr. Jones has found success in providing a context, different from the expectation. He provides influence and perspective on leadership, motivation & inspiration. He currently keynotes, hosts and facilitates discussions throughout the city of Chicago and the nation.
Born into a heritage of community leaders on the south side of Chicago, Tim also provides leadership addressing the social issues plaguing the city of Chicago and Urban America in the areas of Economic Development, Public Safety/Violence, & Education Equality. He holds a Masters of Business Administration from the Kellogg School of Management at Northwestern University, and received a Bachelor of Science degree in Human Resource Management from Northern Illinois University.
He specializes in challenging and persuading audiences, to live by the mantra he created and lives by: "Leave No Potential On The Table".
Clients include: Conagra Brands, Chicago Police Department, City of Chicago, North Park University, Northwestern University, The Center for New Horizons, Chicago Public Schools, The United States Government, and White Castle.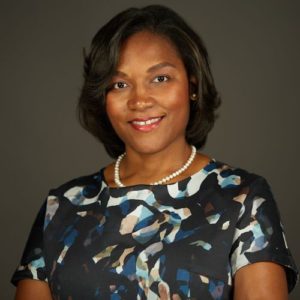 Kenya Key, Psy.D. is a licensed clinical psychologist with more than 15 years of experience in the mental health field.  Dr. Key has extensive experience in correctional mental health having worked in various roles. She is currently the Deputy Director of Health Services for the Department of Youth Rehabilitation Services, the juvenile justice agency for the District of Columbia.  In this role, she oversees the behavioral health and restorative justice programs for the agency. Prior to this role, she served as the Chief Psychologist at Cermak Health Services, the healthcare providers at the Cook County Jail, overseeing the comprehensive continuum of mental health care for the male and female detainees.  She has previously worked as a staff psychologist at the Cook County Juvenile Temporary Detention Center and Jackson Park Hospital providing mental health care for children and adolescents. She has also served as a consulting psychologist for The Women's Treatment Center, providing care for women with substance use disorders and their children in a residential setting.
Dr. Key has shared her expertise through presenting at national conferences on a variety of topics related to incarcerated individuals and mental health.  She has been actively involved in the National Institute of Corrections Mental Health Network, has spoken on panels for The African American Legacy, The Robert R. McCormick Foundation, and The Illinois Justice Project regarding mental health issues, specifically as they relate to the intersection with the criminal justice system.  Dr. Key has previously served as an Associate Editor of The Community Psychologist, an American Psychological Association Division 27 Publication.
Originally from New York, Dr. Key called Chicago home for most of her adult life.  She attended Northwestern University on a full athletic scholarship, where she earned a Bachelor's and Master's degree before attending Pepperdine University in Los Angeles to earn her doctorate. She returned to Chicago where she met and married her wonderful husband, Frederick Bryant.  Dr. Key remains actively involved in mentoring student-athletes at Northwestern University providing personal and professional developmental support. Dr. Key is also a trained facilitator for Rainbows For All Children, a volunteer organization that provides free supportive group therapy to assist youth in coping and healing from the trauma of grief and loss. Dr. Key, diagnosed with MS in 2013, is actively involved in National Multiple Sclerosis Society participating yearly in fundraising for WalkMS events.  She and her husband have established a goal to walk in each state nationwide. Dr. Key now splits her time between her beloved Chicago and the District of Columbia area.
Dr. Key very proud to be a member of the 2016 class of the Chicago Defender Women of Excellence Honorees, a 2018 graduate of the Chicago Urban League's IMPACT Leadership Development Fellowship Program, and a member of Delta Sigma Theta Sorority, Incorporated.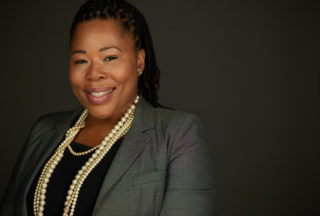 LeeAndra Khan currently serves as a leader in the charter school world as the Executive Director of EPIC Academy. She is working to redesign and innovate the school experience for students of color to ultimately improve student outcomes. LeeAndra is a 2019 Chicago Urban League/University of Chicago Booth School of Business Impact Fellow. Through this fellowship, she increased her skill in all areas of executive leadership through a historical and political lens.
LeeAndra is a guest author for the Chicago Reporter Magazine and Education Post writing about equity, access and other issues we face in education. She also serves as a faculty member of ASCD traveling the country coaching leaders as well as sharing best practices to schools and districts. LeeAndra has been the CEO of a multi-school charter network, Civitas Education Partners as well as a middle school principal in one of Chicago's most diverse suburbs. She worked in Chicago Public Schools for 10 years as a high school principal, assistant principal and math teacher. Before beginning her journey into education, she spent 10 years as a Civil Engineer in some of Chicago's largest firms (Parsons Brinckerhoff, A. Epstein & Sons, and Patrick Engineering). After designing roads, highways, gas stations and bridge inspections, she decided to take her skills and share them with the children of Chicago.
LeeAndra is a board member for Link Unlimited Scholars and an Associate Board member of Chicago Scholars. She also serves on the Advisory Council for Chicago State University's College of Education.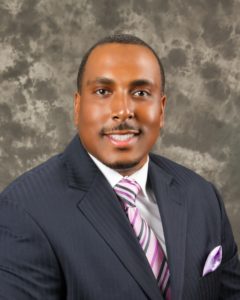 DeJuan Lever is currently Sales & Marketing Lead at Diesel Radiator Company – a global heat transfer and cooling systems manufacturers based in Chicagoland.
DeJuan's 18‐year career span has consisted of roles with increasing responsibility in both the supply chain and sales realm. This includes Regional Sales Manager at Metalex Corporation and Key Account Manager at IMI, plc where he secured multi‐million‐dollar supply agreements with Fortune 500 companies. Prior to his role at IMI, he held various domestic and international roles in sourcing and sales at LORD Corporation among automotive, oil & gas and industrial markets. At LORD, DeJuan was the youngest appointed Global Sourcing Manager for its $130MM industrial business. He successfully transitioned to the sales function while at LORD gaining immediate global responsibility for key customers. DeJuan also had supply chain roles at Eaton Corporation graduating from its Supply Chain Management Leadership Program. Most notably, DeJuan was responsible for coordinating the eSourcing of $200MM to emerging markets with the Electrical Group.
With an additional passion for entrepreneurship, DeJuan is Managing Partner at 28 to BRUSH Dental Studio managing the P&L for his wife's dental office. DeJuan was responsible for the business plan, build‐out and developing the people, processes and systems for the practice. Within a five‐year timespan, the practice has accumulated over 4,000 patients today at its Forest Park, Illinois location. Moreover, DeJuan devised the proposal gaining an award from a major municipality to perform school‐based oral healthcare among 18,000 students at 40 schools. The practice now offers mobile dentistry services as a result of the contract. DeJuan has also started his own consulting firm, Luxe Business Partners, focused on cost savings and expense reductions for organizations.
DeJuan received his undergraduate degree in Supply Chain Management from Michigan State
University. Serving on several executive boards among various student organizations, DeJuan was awarded Leader of the Year by the University during his senior year. He holds an Executive Master of Business Administration degree from Purdue University and other accreditations including executive education at the University of Chicago's Booth School of Business.
He is an active Builder's Board Member for Urban Initiatives – a leading non‐profit supporting social change through sport among Chicago Public Schools. He was recently elected as Board Member for Breakthrough Urban Ministries on the west side of Chicago with a focus for combatting homelessness and poverty.
DeJuan is also a mentor alum for Chicago Scholars Foundation among college bound seniors. Additional professional and civic memberships include Chicago Health Executives Forum, American College of Healthcare Executives, Michigan State University Alumni Association and Portage Park Neighborhood Association.
DeJuan resides in the city of Chicago with his wife, Dr. Karen Fields Lever, and two daughters – eight‐year old, London, and three‐year old, Lane. And, a baby boy – Lawson – born October 2018.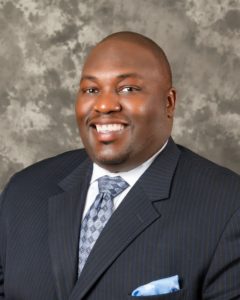 Jelani Rucker serves as VP of Marketing and Business Development for Zekelman Industries. He is responsible for developing and managing marketing initiatives across the entire Zekelman corporate and product division portfolio, as well as developing new business opportunities and strategic relationships with companies in current and emerging industries. As a results-oriented senior executive, Mr. Rucker has more than 25 years of experience in all facets of business operations, management, sales and marketing. Prior to joining Zekelman Industries, Mr. Rucker held national sales and management posts at BCI Communications and TESSCO Inc. He also worked at Lucent Technologies, as a systems engineer and held several positions there before being named senior sales manager of new business development.
While having served on numerous non-profit boards in the past, Jelani currently serves on the board of the BBF Family Services in Chicago, IL, and the Economic Development Board of Western Springs, IL.
He received a Bachelor of Science degree in Electrical and Computer Engineering and a Master of Science degree in Technical Management from Johns Hopkins University in Baltimore, Md. He also played football at Johns Hopkins, where he was a Division III All American and team captain. Jelani was inducted into the Johns Hopkins Athletic Hall of Fame in 2010.
Most recently, Jelani just completed his term as the IMPACT Alumni Association's inaugural Vice President. He also was a member of the Chicago Urban League IMPACT Leadership Development Program (class of 2016).
Jelani currently resides in Western Springs, IL with his wife Monique, and their two children Sade (13) and Sanchez (10).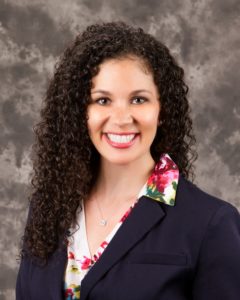 Erin U. Starkey, LCSW is an interdisciplinary well-being expert with over 15 years of experience working in various sectors including: non-profit, education, corporate and private.  Ms. Starkey currently works at ComPsych Corporation managing the Health & Wellness Department and has her own private practice.  Her passion is providing, and advocating for, holistic health services for athletes and the Black community.  Erin is a board member of ACCESS Community Health Network, a triathlete, and a native of the Pacific Northwest who has gladly grown roots for the last several years in Chicago.  She authentically and eagerly shares her unique personal background and vast professional knowledge with others through her work, speaking engagements, and trainings.
Erin holds a Bachelor of Arts in American Cultural Studies from Western Washington University and a Master of Social Work from University of Illinois at Chicago.  She has been a Licensed Clinical Social Worker since 2008.  Ms. Starkey is driven daily in all that she does by the legacy of those that came before her.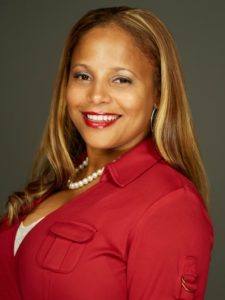 Charise grew up on the Southside of Chicago and was raised by her mother, who is a recently retired Chicago Public School Teacher, her father who is a "retired" Marine and her "bonus" mom, who worked for UNITE HERE for over 10 years. She is also the proud mother of an 18-year-old son, who is currently attending Morehouse College.
A graduate of the University of Chicago Harris School of Public Policy, Charise possess a mastery of progressive issues that directly correlate to the transformation and sustainability of urban communities and the residents that seek to live, work and invest in their neighborhoods.  During her time at Harris, she was selected to be part of the inaugural class of the Cook County Fellows program, where she served as a Policy Fellow within President Toni Preckwinkle's office, working on multiple county issues.
Professionally, Charise currently works as the Chief of Staff for the Illinois Criminal Justice Information Authority (ICJIA). In her role she serves as a senior advisor to the Acting Executive Director; is responsible for managing agency operations, legislative affairs, communications, and community engagement.
Prior to her current role, Charise worked as the Director of External Affairs for the Chicago Federation of Labor. In her role she was responsible for stewarding the CFL brand, lobbying local and state policies, conceptualizing, developing and facilitating projects related to the commitment of the CFL and the communities it serves.
Charise also worked as the Deputy Chief of Staff for Civic Engagement, for the Illinois State Treasurer's Office, tasked with developing a network of external partnerships, political allies, internal partners, community leaders within communities across the state. She has extensive experience in collaborating with urban communities throughout the state; and is inspired every day to be a voice for those who do not have a seat at the table.
Charise was Treasurer Frerichs' Political Director during his campaign for Illinois State Treasurer. She also worked on the successful campaigns of Congresswoman Robin Kelly and IL Representative Fran Hurley. While working as Frerichs' Political Director, she was the Director of Community Relations for Oak Street Health and helped launched four community-based doctor's offices designed to help seniors live a longer and health life.
Currently, Charise serves on the Board of Directors for Emerald South, Board President for the IMPACT Alumni Association and is an alum of University of Chicago Booth Business School/Urban League IMPACT program; which strives to move the needle toward racial parity in leadership positions by developing and supporting emerging African American leaders. Charise also works with multiple community organizations throughout Chicago and Cook County. Her focus is on increasing economic development in targeted communities through employment, education, strengthening families, and community development. Charise is committed to connecting resources within her network of community partners, community leaders, media, faith leaders, political leaders and various stakeholders.
Charise is committed to ensuring that all neighborhoods throughout the state have the resources and economic development needed to build and sustain all families.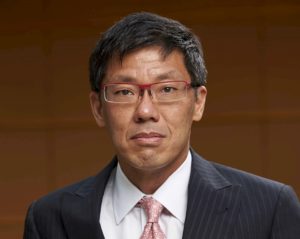 George Wu is the John P. and Lillian A. Gould Professor of Behavioral Science at the University of Chicago Booth School of Business. Prior to joining the faculty in 1997, Professor Wu spent six years at Harvard Business School as an Assistant and Associate Professor in the Managerial Economics area and then the Negotiation and Decision Making Group and one year as a lecturer in Decision Sciences at the University of Pennsylvania Wharton School. His degrees include A.B. (Applied Mathematics, 1985), S.M. (Applied Mathematics, 1987), and Ph.D. (Decision Sciences, 1991), all from Harvard University. Prior to graduate school, Wu worked as a decision analyst at Procter & Gamble.
At University of Chicago, Wu teaches Managerial Decision Making, Strategies and Processes of Negotiation, and Advanced Negotiations in the campus evening, weekend, and executive MBA programs.
His research interests include decision analysis, the psychology of individual and managerial decision making, and cognitive biases in bargaining and negotiation. Professor Wu was president of the Society for Judgment and Decision Making from 2011-2012. He has published his research widely in a number of professional journals, including Cognitive Psychology, Journal of Personality and Social Psychology, Journal of Risk and Uncertainty, Management Science, Marketing Letters, Medical Decision Making, Organizational Behavior and Human Decision Processes, Psychological Science, Quarterly Journal of Economics, and Theory and Decision. Professor Wu is a former Department Editor of Management Science, an Advisory Editor of Journal of Risk and Uncertainty, and is on the Editorial Board of Behavioral Science and Policy, Decision Analysis, Management Science, and Theory and Decision. He was the inaugural faculty director of Chicago Booth's Harry L. Davis Center of Leadership and serves on the advisory board of Chicago Booth's Rustandy Center for Social Innovation.