Class of 2023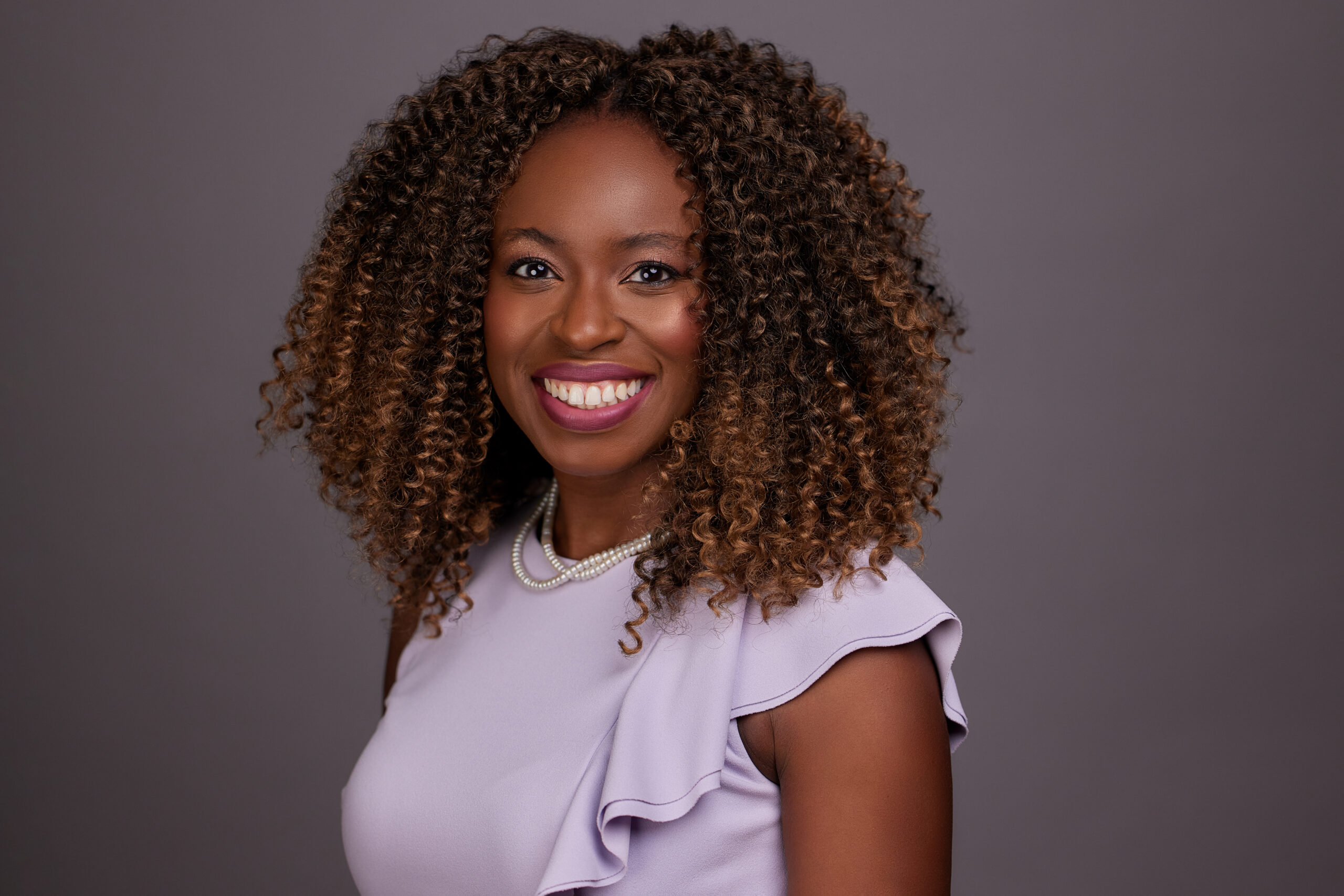 Bosé Akadiri
Bose' Akadiri leads the Salesforce Citizen Philanthropy Governance and Enablement team. In addition to her work at Salesforce, Bose' is the Founder of Goal and Grind LLC where she coaches high achievers to navigate career change and find purpose in life. Prior to joining the Salesforce team Bose' worked at The Boeing Company leading Employee Community Engagement programs including board service, gift match, dollars for doers and the employees pooled fund. She is a 40 under 40 honoree by OKC Biz Magazine and was named by ionOklahoma Magazine as a 30/30 Next Generation of Leaders. Bose' sits on the associate board (Friends of LOV Council) with Ladies of Virtue. She was selected to participate in a Rotary Group Study Exchange, spending a month in Italy meeting with local leaders and dignitaries. Bose' is a runner, world traveler and dog mom who believes in finding joy in life.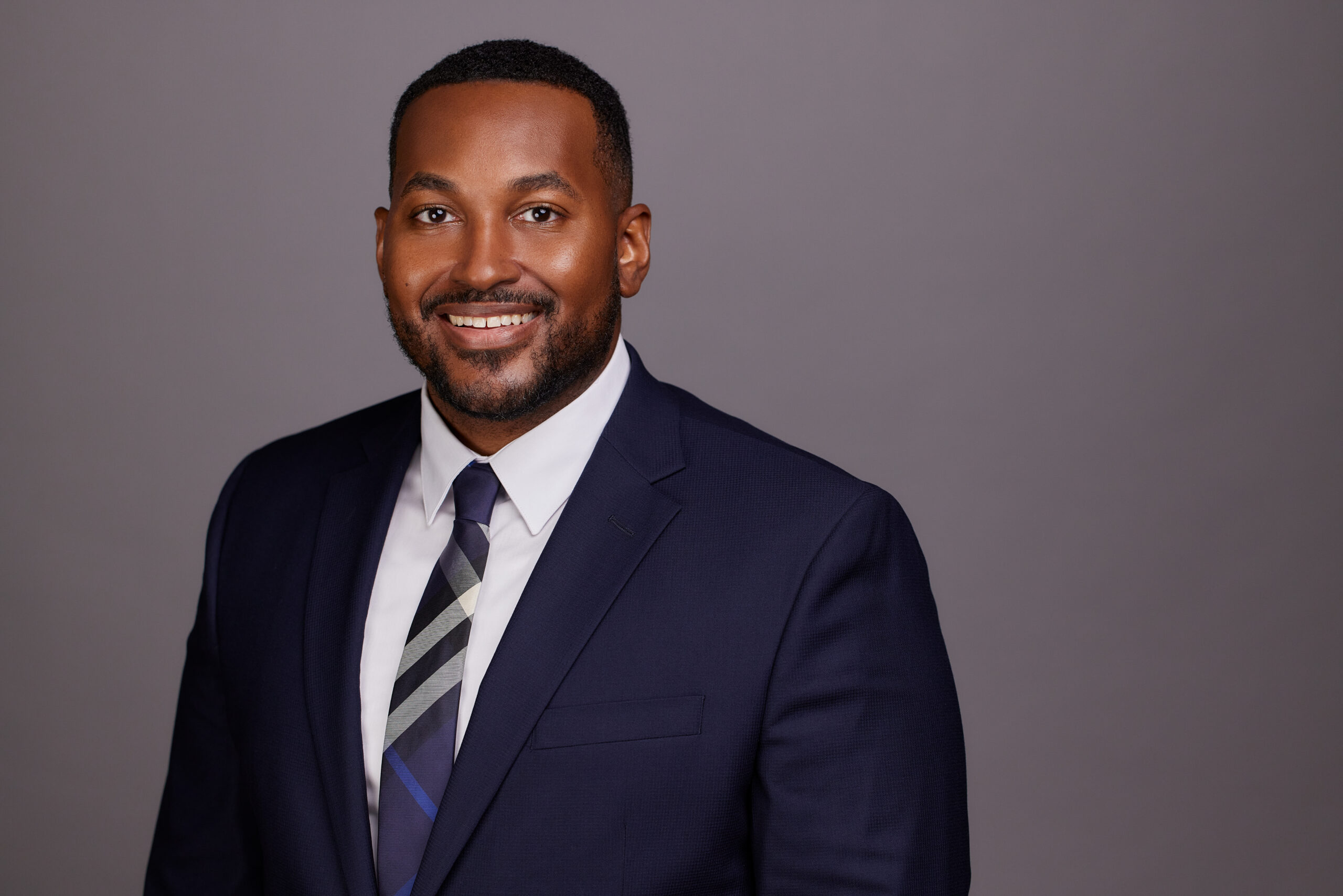 Doug Anderson
Doug Anderson is a Senior Manager on the Compliance Risk Testing Team at Charles Schwab, where he performs risk-based reviews of controls, policies, procedures, and processes.  In previous roles at large financial institutions such as BMO Harris Bank and JPMorgan Chase, Doug was responsible for Anti-Money Laundering/Bank Secrecy Act/Sanctions compliance program management, governance, process improvement/implementation, testing/quality assurance reviews, and financial crimes investigations.
Doug serves on the Executive Board of the Association of Certified Anti-Money Laundering Specialists (ACAMS) Chicago Chapter, Membership Council of the Executives' Club of Chicago, and on the Young Professionals Board for the Greenwood Project.  Doug has a Mini-MBA Certificate from Loyola University Chicago Quinlan School of Business as well as a Bachelor's in Political Science – Public Law from Northern Illinois University.  Additionally, he is a Certified AML and Fraud Professional (CAFP) and Certified Anti-Money Laundering Specialist (CAMS).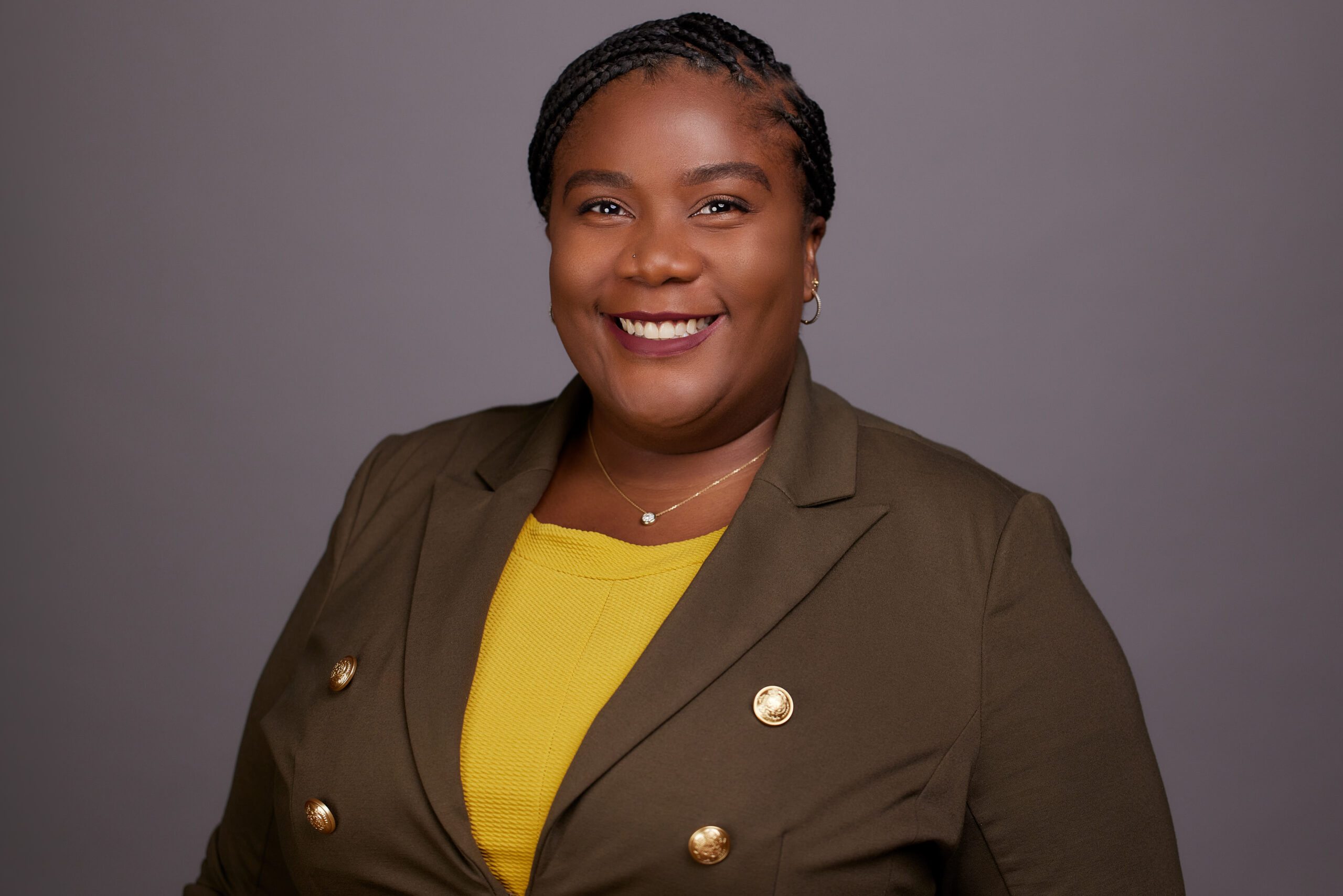 Chanelle Bell
Chanelle Bell is a fierce advocate for educational equity who serves as the Vice President, External Affairs at Teach for America Greater Chicago-Northwest Indiana. She is responsible for leading Community Partnerships, Public Funding & Policy, and Marketing & Communications to ensure that Teach for America can recruit and develop culturally responsive and dedicated leaders in education. Prior to joining staff at Teach for America Chanelle was the Manager, Government and Community Affairs at Noble Schools. She is an alumna of Teach for America (2014), Obama Foundation Community Leadership Corps (2018) and Surge Institute (2019). Chanelle received a B.A. in Theatre at Fordham University and a M.S. in Education at Dominican University. She sits on the Board of Trustees for her middle school alma mater, Julia Morgan School for Girls in Oakland, CA. In addition to her work in the education field, Chanelle is a published writer and TEDx speaker.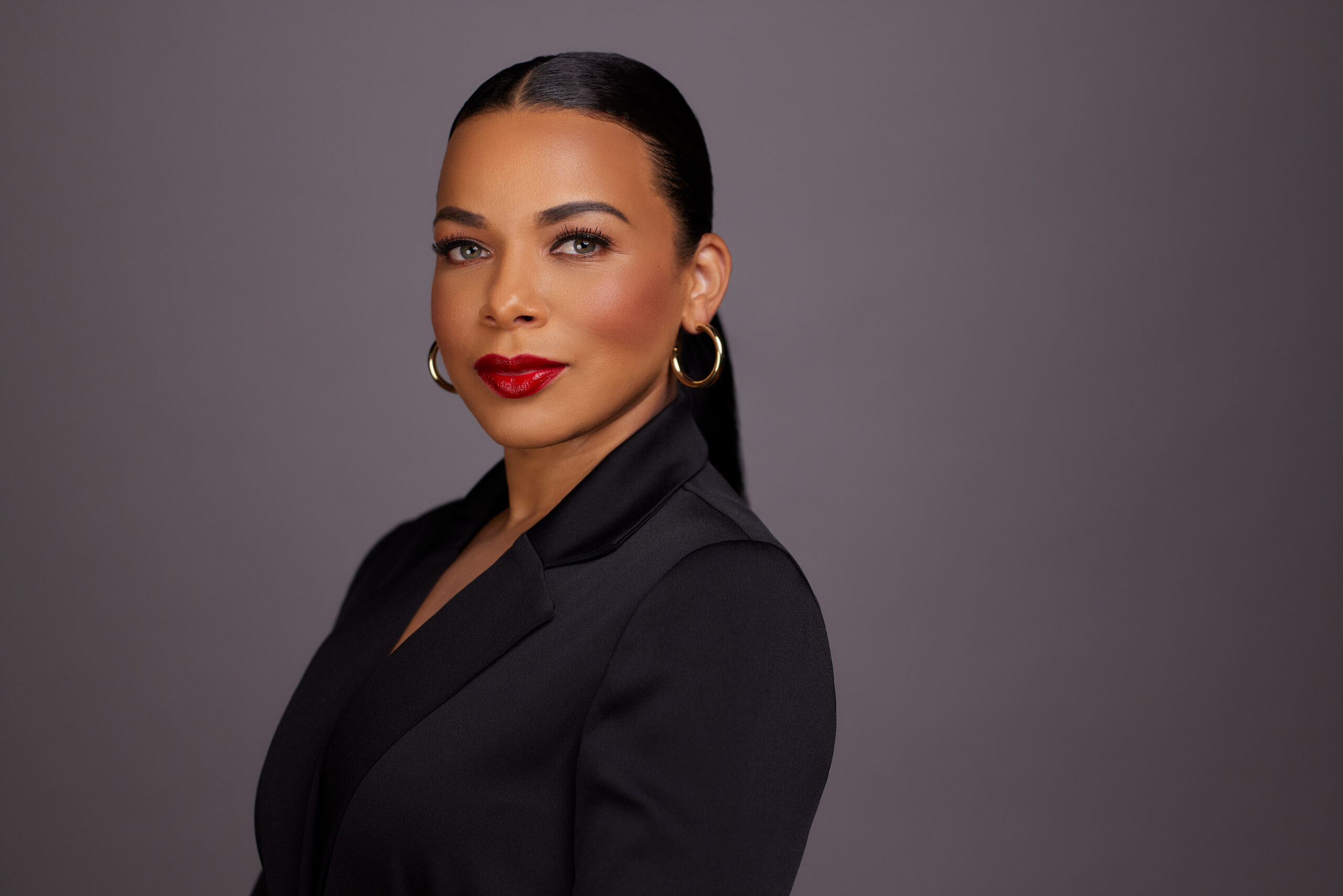 Alex Black
Alex is an Assistant State's Attorney with the Cook County State's Attorney's Office where she provides legal representation for Cook County, its office holders, and employees in both federal and state courts. Prior to litigating, she led the implementation and execution of the long- and short-range schedule and planning strategy for the Cook County State's Attorney. Before joining the CCSAO, she served as an aide in the Office of the Cook County Board President where she managed the Cook County Commission on Women's Issues and several special projects.
Alex serves as Vice Chair of the Local School Council for Wendell Phillips High School. She was born and raised in the U.S. Virgin Islands, where she is a licensed attorney. She received a Bachelor of Arts in English from DePaul University, a Juris Doctor from the Loyola University Chicago School of Law, and earned the project management professional (PMP) certification. Alex resides in the Bronzeville neighborhood with her husband and their two young sons.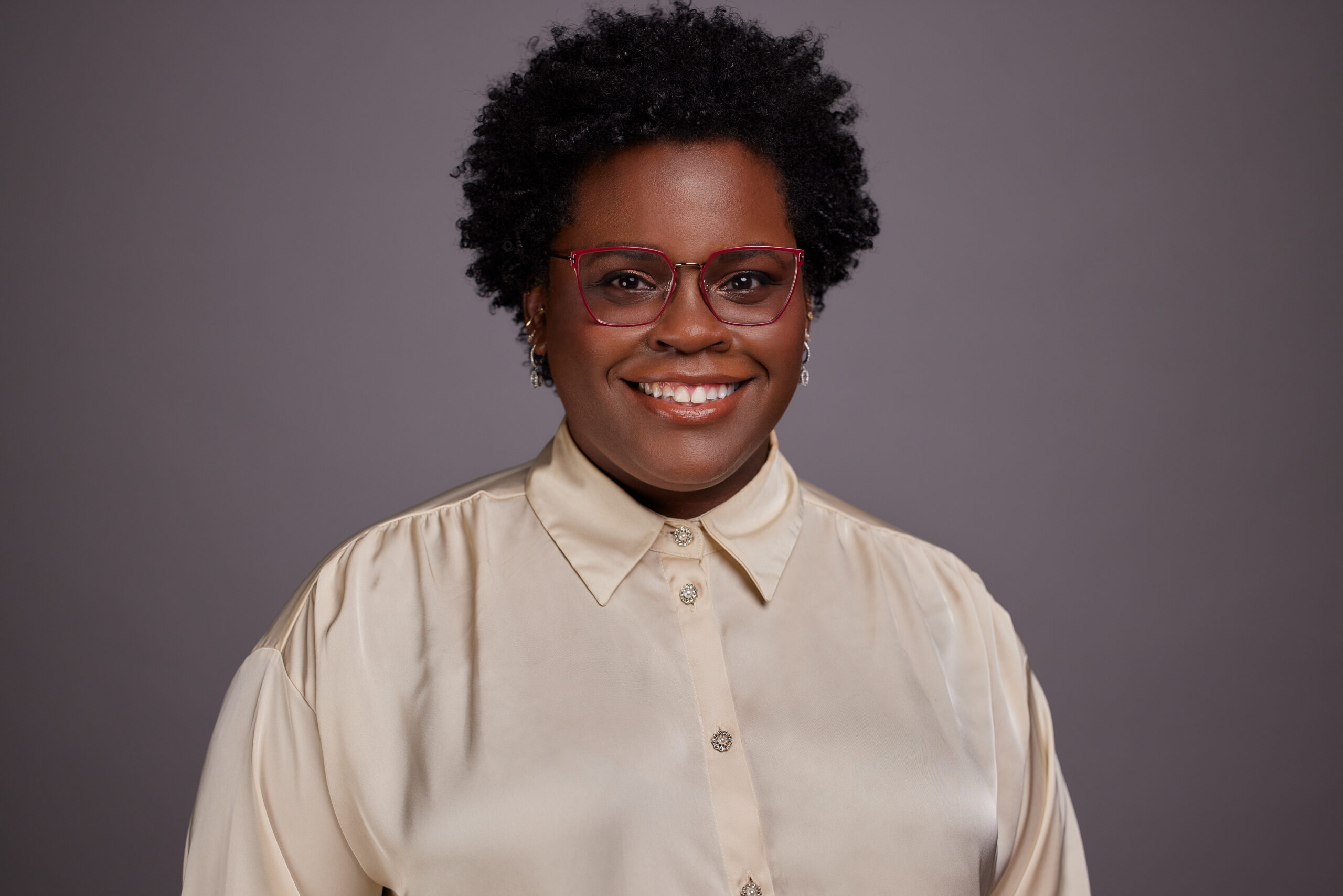 Melissa Brinson
Melissa serves as Senior Manager of Contracts at Invenergy and has more than 10 years of leadership and professional experience in negotiations, global supply chain management, and economic evaluation of project investments.  Currently, she negotiates build-transfer and asset purchase agreements for sales of Invenergy's solar, storage, and wind renewable energy projects to US utility companies.  Prior to joining Invenergy, Melissa held several global commercial roles in natural gas and chemical logistics, international shipping and marine fuel trading, and power marketing at ExxonMobil Corporation in Houston, TX.  She also served as a Loaned Executive at the United Way of Greater Houston. Melissa received a Bachelor of Science in Civil Engineering with honors from the University of Florida.  She currently lives on the southside of Chicago in the Kenwood neighborhood with her dog Gryffindor.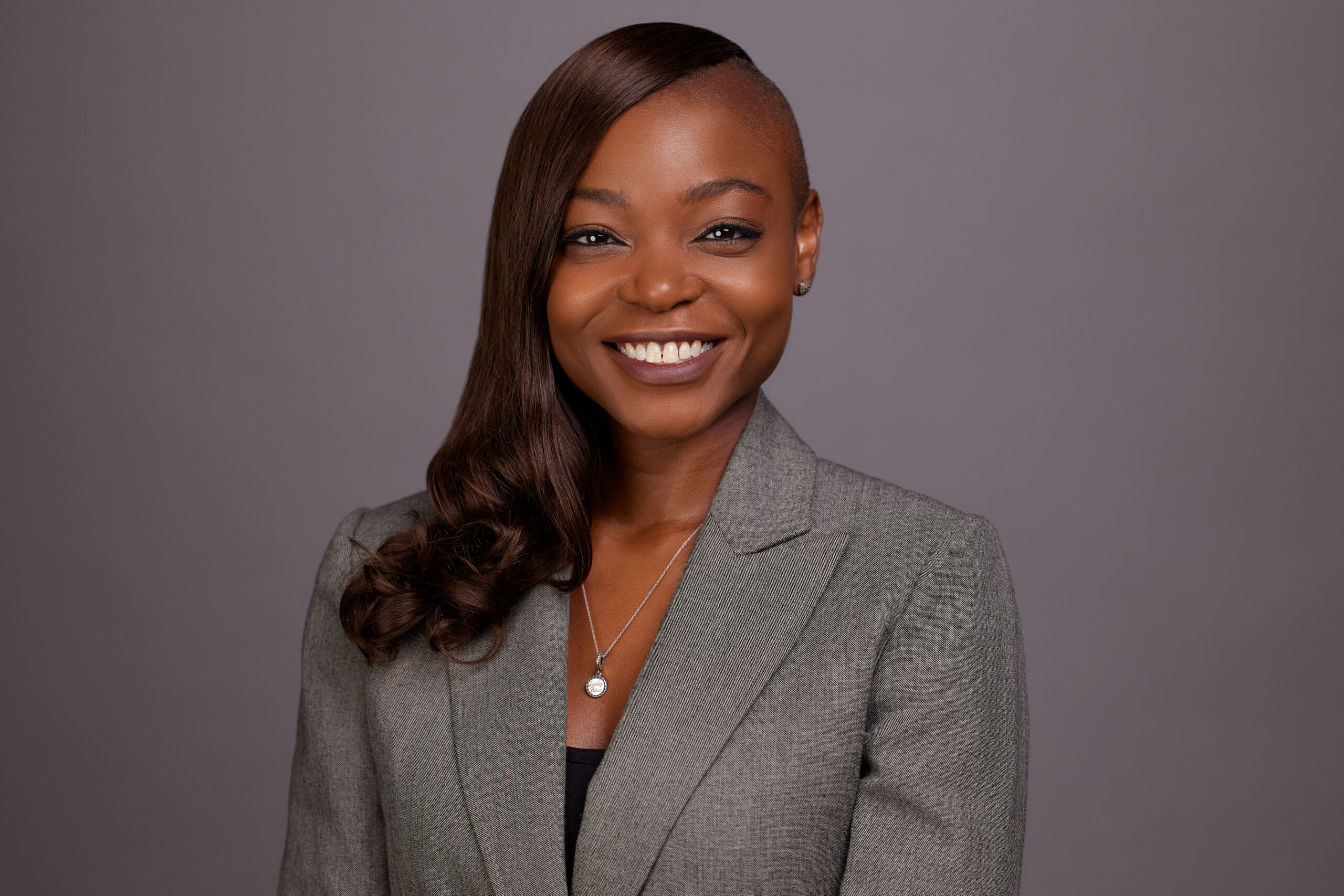 Tiffany Brown
Dr. Tiffany Brown serves as a Clinical Specialty Pharmacist for CVS Specialty, a registered pharmacist for almost 10 years including over 5 years as a pharmacy manager. Dr. Brown is a published author of 10 Tactics to Tackle Studying, motivational speaker, church trustee board member, and former UNCF-Merck Research Lab chemist fellow. She is responsible for patient care through IVIG infusions, chemotherapy, transplant, infertility, hepatitis, MS, and more. Dr. Brown's most humbling achievements were being a civic engagement panelist with Former President Barack Obama hosted by U of C in 2017 and a featured alumni for the American Chemical Society in 2018. She graduated with her BS in Chemistry as the President's Cup recipient, given to the most outstanding graduating senior, and Doctorate of Pharmacy from Chicago State University. Dr. Brown charges herself to inspire minorities from humble beginnings to pursue STEM careers for a positive inclusive change in healthcare.
Jerry Bwanhot
As a Staff Engineer at UL Solutions, Jerry has more than 15 years' experience in product certification, auditing and working with manufacturers to ensure the products manufactured for use in the Oil and Gas Industry are safe and built to the highest quality standards.  He received his Bachelor of Science Degree in Electrical Engineering from the University of Illinois (Chicago).  Jerry serves as a youth leader in his church and enjoys being a mentor to the youth and young engineers.   When he is not traveling, he enjoys volunteering as a client follow-up advocate with Administer Justice, a legal aid ministry that provides services to those who cannot afford an attorney.  Jerry enjoys participating in competitive sports and enjoys learning how to build structures with wood.  Jerry currently resides in Oak Lawn, a suburb of Chicago with his beautiful wife Regine and their three children, Naima, Nathan and Nia.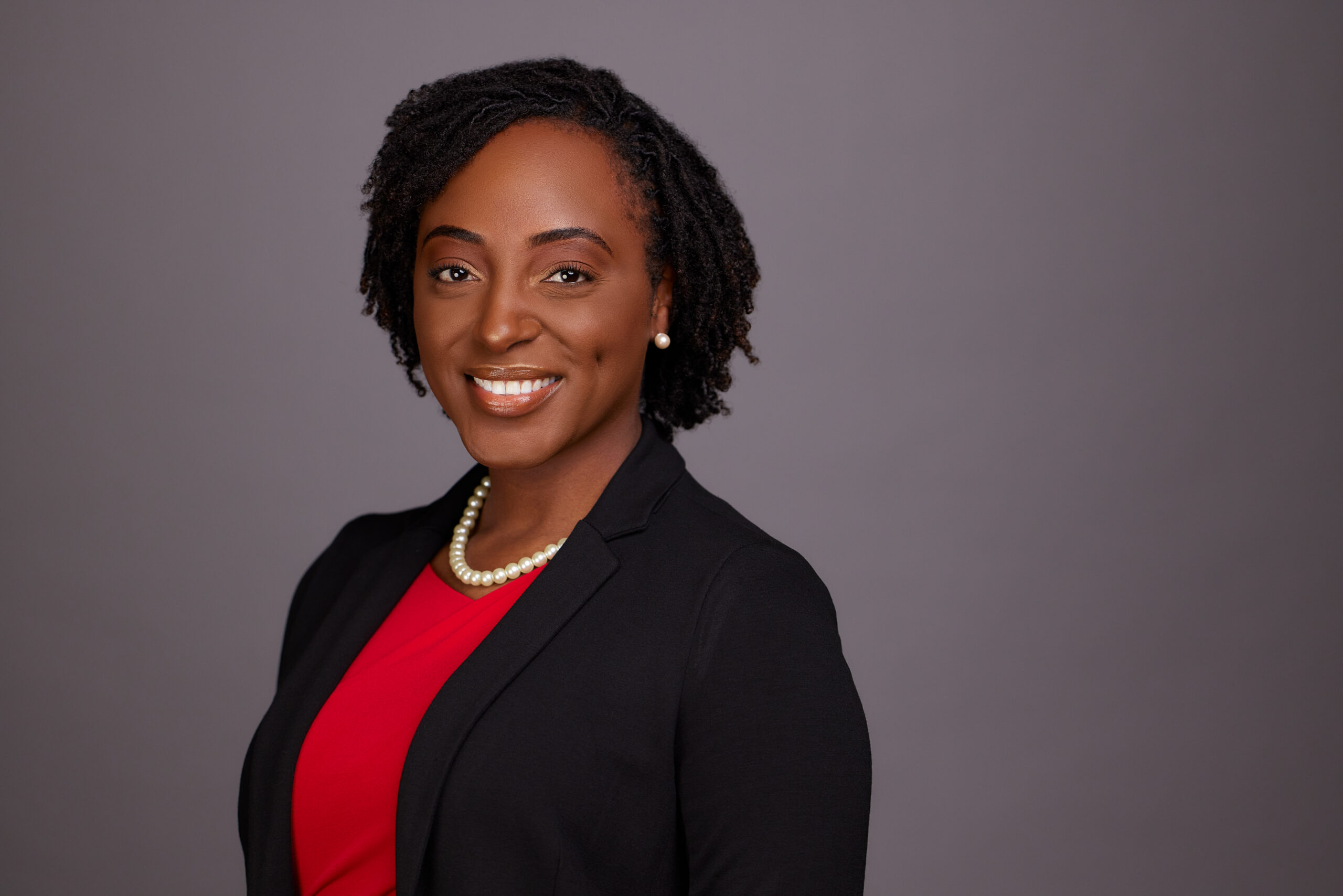 Danielle Clark
Dr. Clark has a lifelong passion for equitable learning and access for all people. Her motto is "The beauty of the world lies in the diversity of its people." She currently serves as the Associate Director for Pritzker Tech Talent Labs at Discovery Partners Institute. In her role, she provides intellectual, strategic, and visionary leadership for DPI's talent enterprise which spans undergraduate/graduate programs, workforce development, and lifelong learning. Dr. Clark is primarily focused on increasing the visibility of underrepresented and marginalized talent in Illinois. Previously, Dr. Clark served as the Associate Director for the Center for African Diaspora Student Success at the University of California, where she created safe spaces for students to be unapologetic about their multitude of layers and identities. Dr. Clark holds an Ed.D. in Educational Leadership and Administration from USC, an M.A. in Guidance and Counseling from LMU, and a B.A. in Psychology from UT-Knoxville.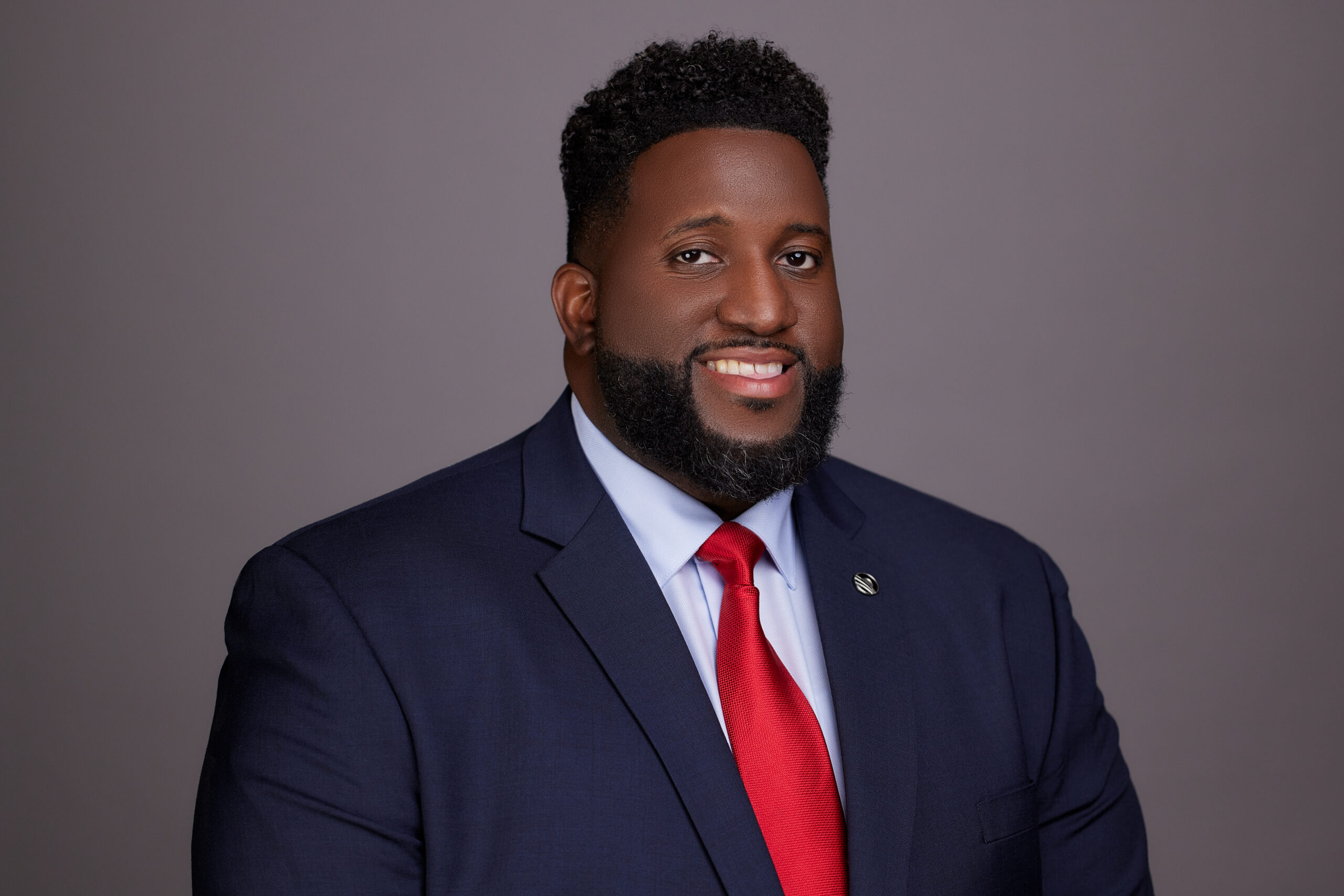 Christopher Crater
Christopher serves as the Senior Associate for The My Brother's Keeper Alliance at the Obama Foundation. Christopher is responsible for designing and managing the Foundation's efforts to increase access to evidence -based interventions for boys and young men of color. His primary responsibilities function to mobilize local civic, nonprofit, and philanthropic leaders to help build outcomes in Chicago communities, with a specific focus on expanding opportunity for young men of color. Prior to joining the Obama Foundation, Christopher served as Director of Community Programs for Urban Prep Academies. Christopher volunteers his time and energy serving as the Youth Ambassador for the Washington Park Chamber of Commerce and serves on the Board of Directors for DePaul University's Business Council on Homelessness & College Mentoring Experience. Christopher is a proud member of Kappa Alpha Psi Fraternity incorporated. Christopher earned his Bachelor of Arts in Radio Television from Mississippi Valley State University and his Masters in Communication Studies from Arkansas State University.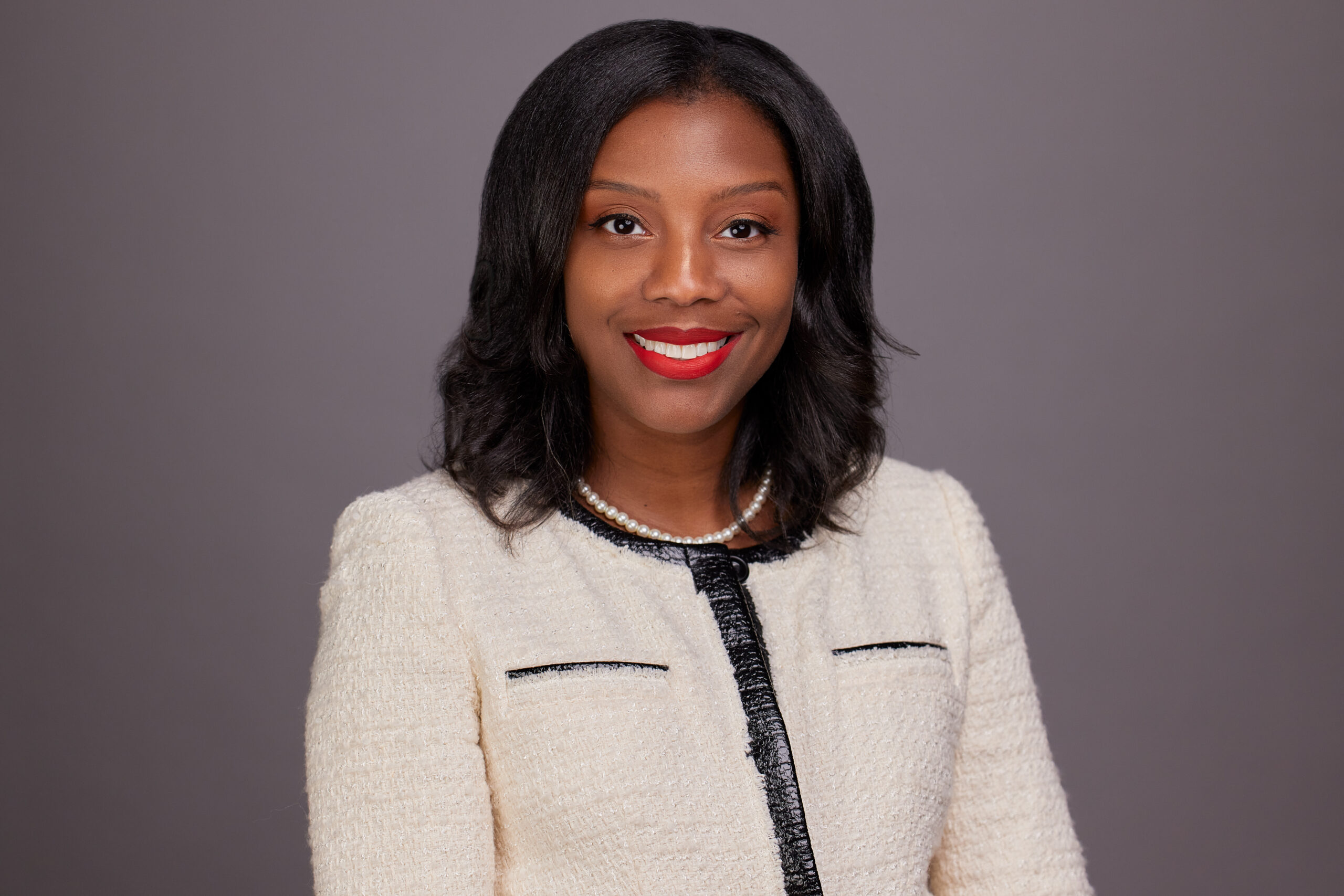 Sevara Davis
Sevara serves as Senior Vice President and Chief Operating Officer for POAH Communities and has more than 15 years of leadership experience in real estate development and operations, strategy and project management.  She is responsible for leading a team of VP's and Directors and oversee successful operations against a set of benchmarks established by POAH Communities.  Prior to joining POAH Communities, Sevara served as Director of Real Estate for Chicago Public Schools. She was selected to lead licensing processes for over 400 lease agreements and steer operations of leased administrative facilities including schools, parking lots, administrative offices, and vacant land for the entire district. She received a Bachelor of Science Degree in Finance and a Master of Business Administration with concentration in Real Estate from Roosevelt University in Chicago, IL.  Sevara currently resides in the Kenwood neighborhood of Chicago, with her husband Renzie and their three children.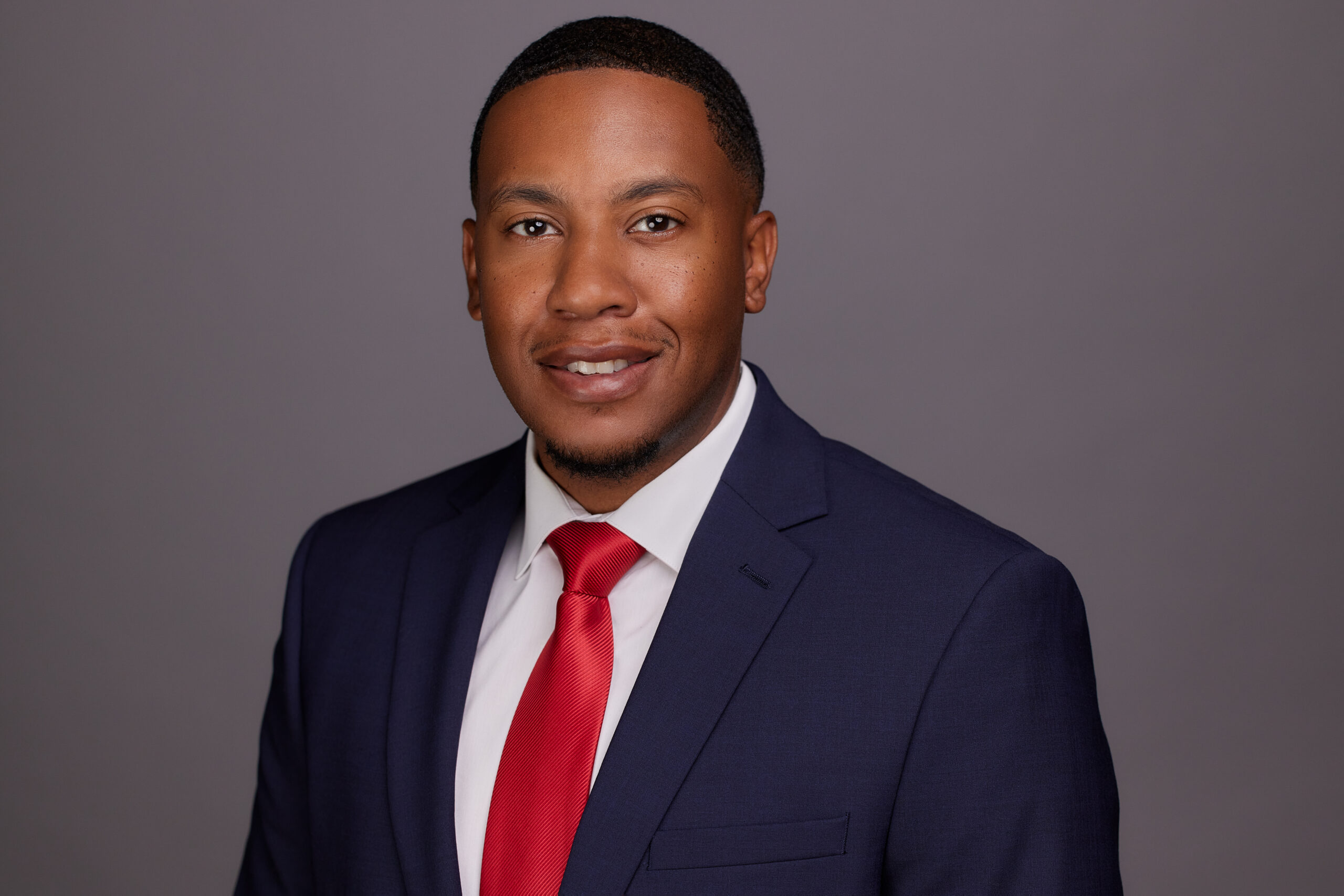 Patrick Echols
As an Integrated Services Engagement Specialist in the Integrated Technology Solutions Group for CDW, Patrick Echols serves as a trusted technical advisor helping CDW Clients navigate complex solutions like Cloud Infrastructure, Connectivity, Colocation, Managed Services & UCaaS/CCaaS. Prior to Patrick's current role, he served as both a National Channel Manager and Business Development Manager supporting CDW's Corporate Enterprise Clients, where he was responsible for driving growth in the managed services vertical for both partner lead and CDW-driven initiatives.
Patrick earned a bachelor's degree and a Master of Business Administration from Northern Illinois University and a Choosing Leadership Certificate from the University of Chicago. In his spare time, Patrick enjoys working out, playing golf, and coaching youth football. Patrick is also, a very proud member of Alpha Phi Alpha Fraternity Incorporated. Patrick currently resides in Flossmoor with his wife, Lauren, and their Daughter, Parker.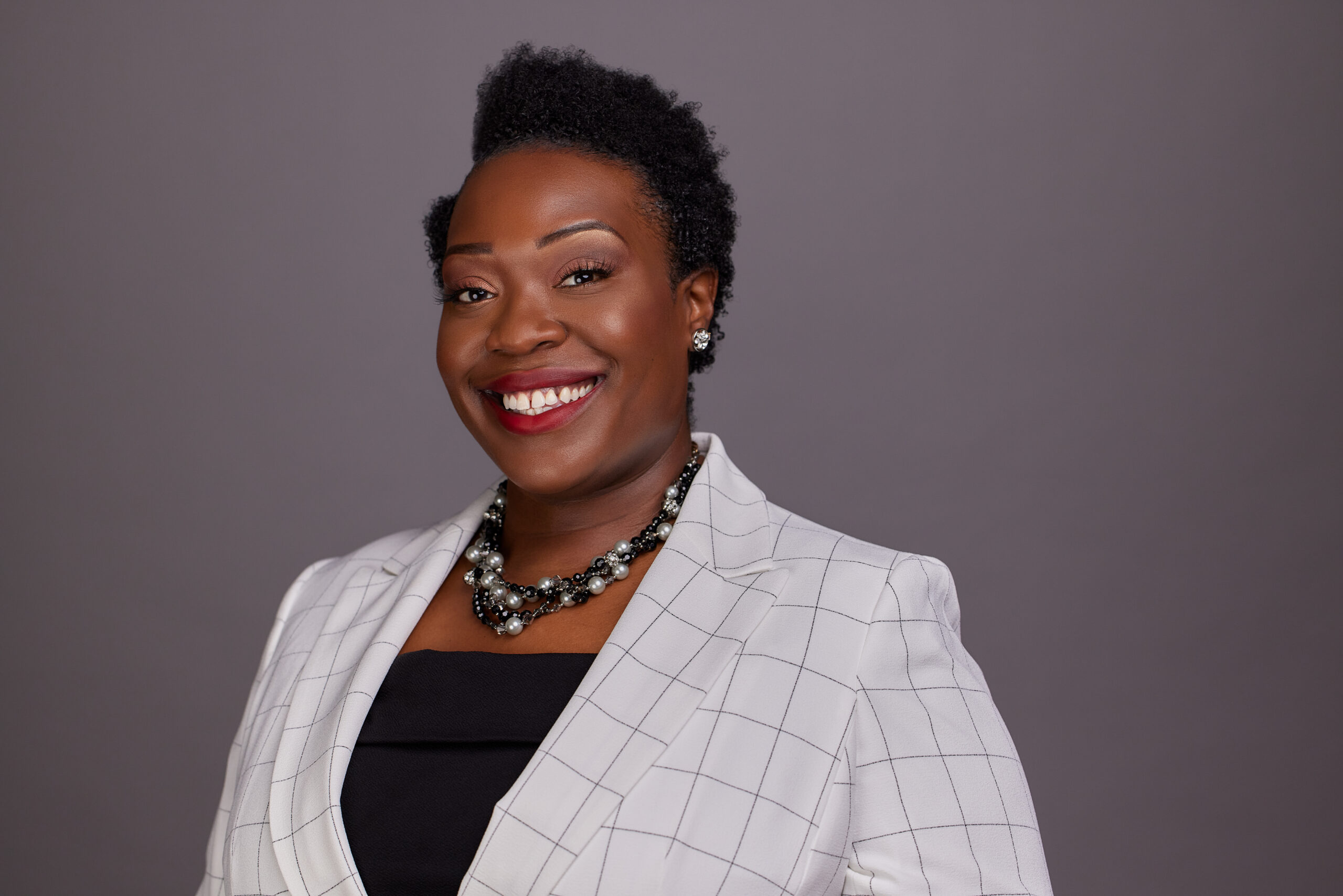 Tobenna Egwu
Tobenna has over 18 years of experience in Learning, Organizational Development, Change Management and Innovation.  She currently serves as the Deputy Director of Research, Operations and Innovation for Cook County Government, Offices under the President. She is a trailblazer for transformative initiatives and brought a level of passion to continuous improvement and innovation which has motivated many employees in identifying ways to innovate within their departments. Tobenna's leadership resulted in saving Cook County Government over $800K in innovations over the past two years.   Before working in the public sector, she worked as a consultant for various companies including Accenture and PWC.  Tobenna has a Bachelors and Masters of Science degrees in Instructional Technology and Telecommunications from Western Illinois University, and an MBA from Northwestern University, Kellogg School of Business. In her free time, she also served with Youth on a Mission as a missionary in South Africa, Guyana, Botswana, Panama and Columbia.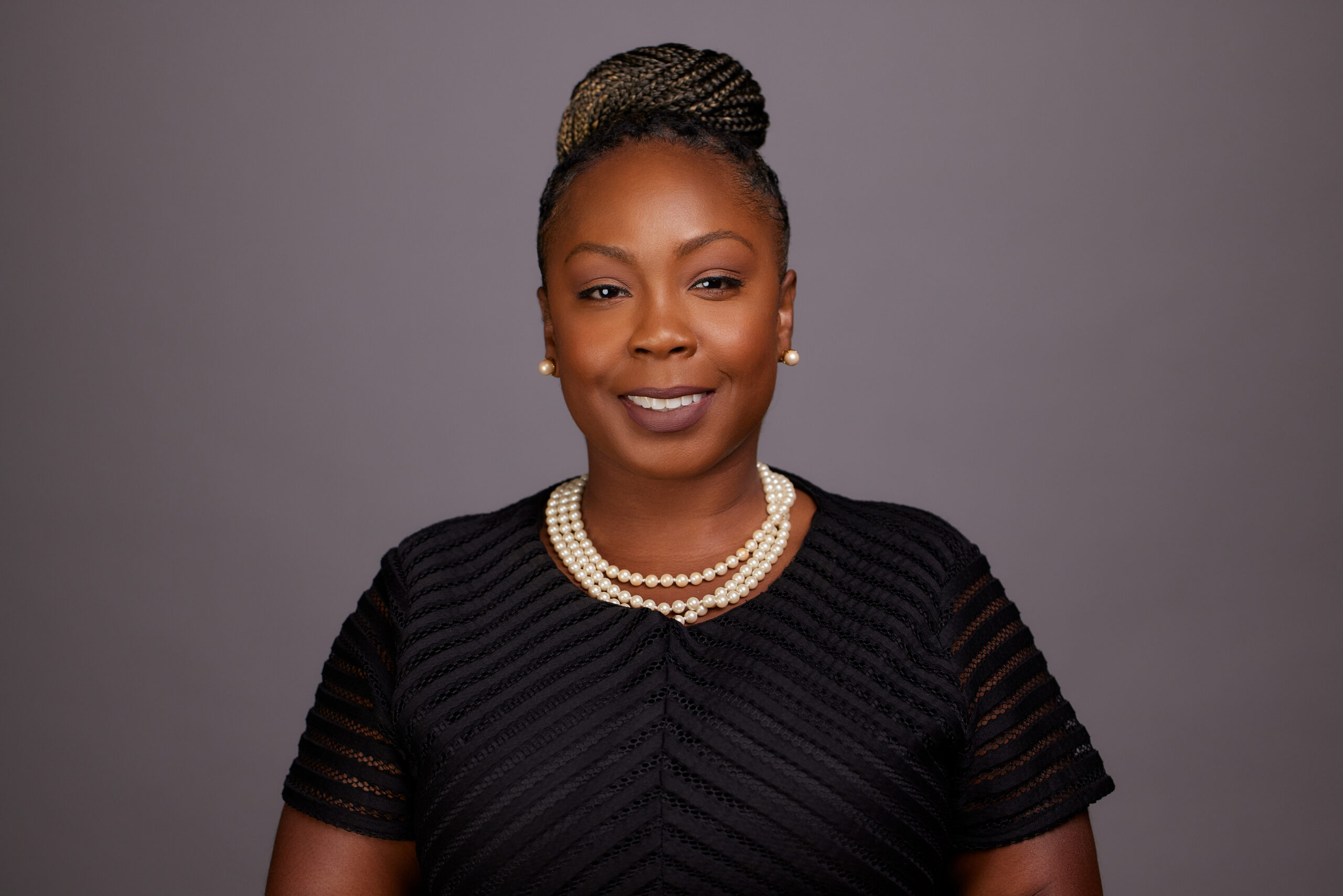 Janine Franklin
Dr. Janine Franklin is a DEI leader committed to educational equity in the city of Chicago. Janine is the Senior Director of Student Culture and Support for Noble Schools and oversees student experience work, student mental health and wellness, culture and discipline, and their Black Male Initiative. Prior to joining Noble, she was the Associate Director of Pipeline Programs for the University of Chicago. Janine has also served as an Associate Board member for Chicago Scholars and Providence-St. Mel. She is a Surge Institute alumna and a 35 under 35 honoree (Chicago Scholars). Janine is a proud Badger (University of Wisconsin-Madison) and also holds a Masters of Social Work from the University of Illinois at Chicago and a Doctor of Philosophy from the department of Education Policy at the University of Illinois at Urbana-Champaign. In her free time, Janine is a youth mentor and enjoys spending time with family and friends.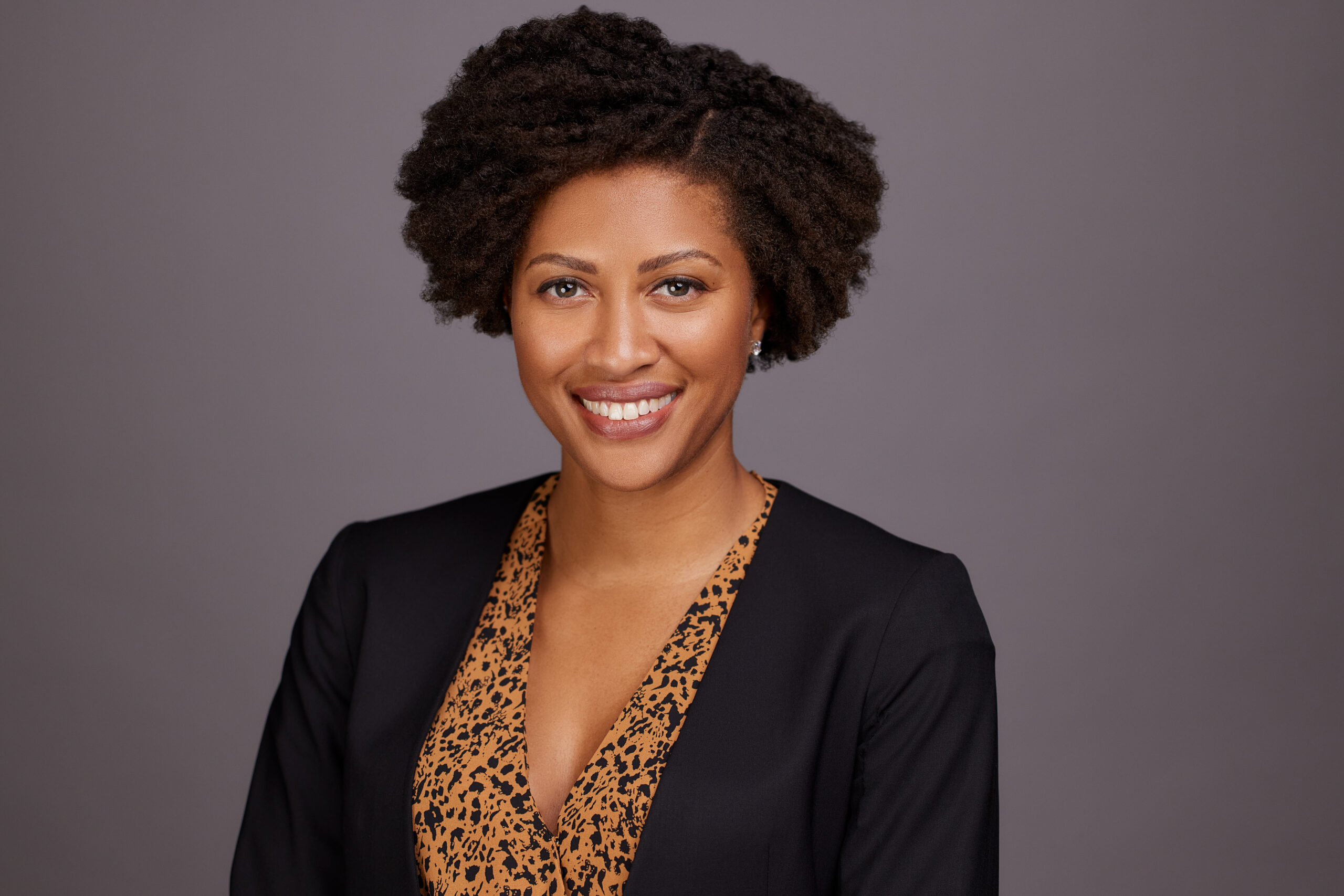 Leslee Giles
Leslee Giles is a Senior Manager at Accenture.  Her expertise focuses on advising and unlocking growth opportunities for Retail organizations that improve business outcomes through an elevated customer experience.  Over the past 15 years, she has partnered with executives consulting on strategy, operations, marketing, human centered design & experience.  Leslee also oversees Accenture's Song Analyst Development program for the Midwest, responsible for recruiting, onboarding, retaining, and developing entry level talent with skills in design, marketing, and product development.
She is a member of Delta Sigma Theta sorority and serves as a volunteer with LINK Unlimited Scholars.  She also enjoys a good book, playing tennis, traveling, trying new restaurants around the city, and creating new experiences with family and friends.  Leslee holds a Bachelor of Science from the University of South Carolina and Master of Business Administration from Duke University's Fuqua School of Business.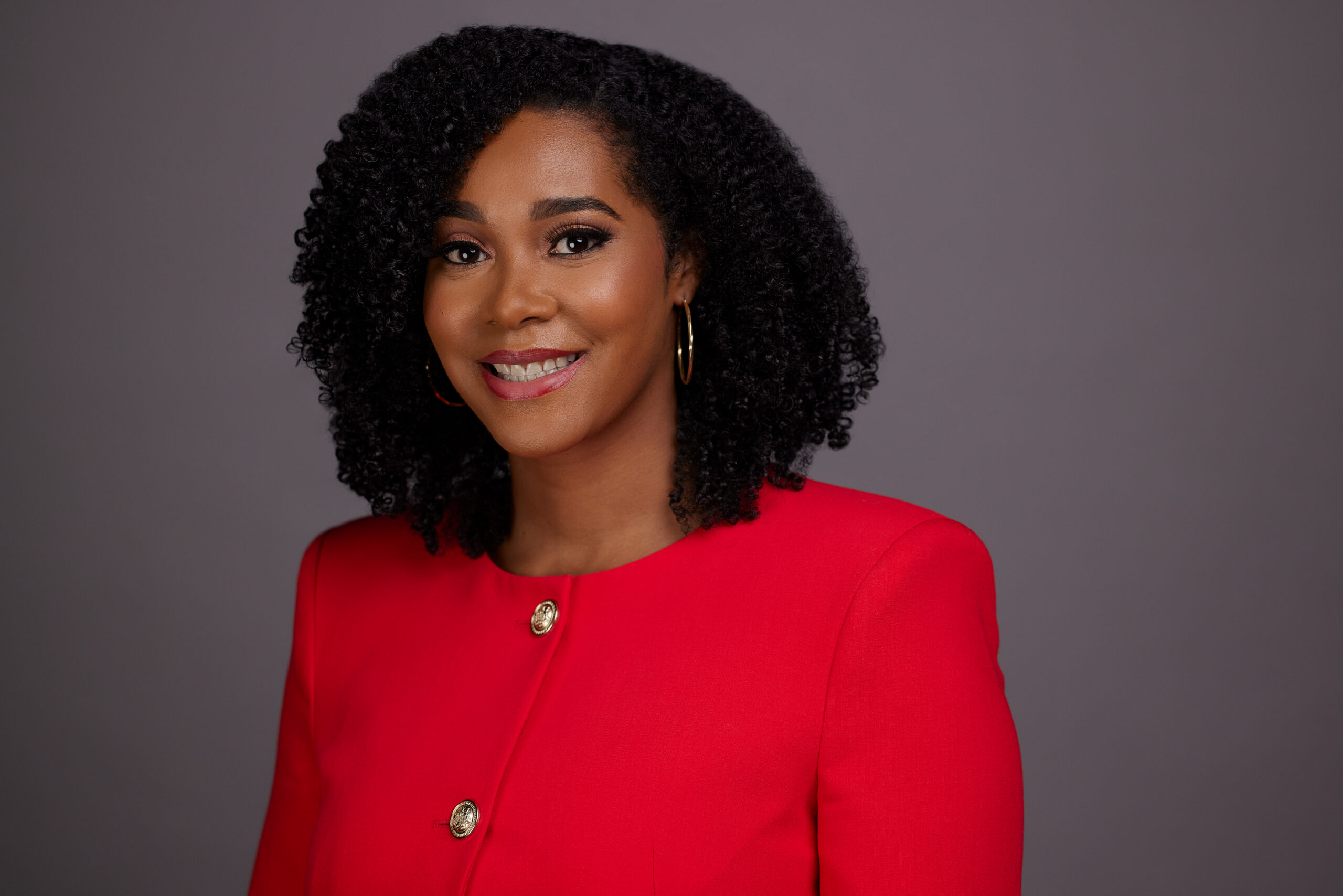 Dara Gray Basley
Dara serves as the Director of Health Equity for Access Community Health Network and has more than 10 years of leadership experience in public health. She is responsible for integrating Trauma Informed Care, Social Determinants of Health, and DEI programming into organizational culture to better support patients' total health needs. Prior to this role Dara held the positions of Manager of Health Equity and Manager of Maternal and Child Health at ACCESS.  Additionally, Dara serves and leads on the Chicago Foundation for Women's Anti Racism Transformation Team, I PROMOTE-IL Maternal Health Task Force Root Cause Sub-Committee, and the Programs & Best Practices committee for the Illinois Taskforce on Infant and Maternal Mortality Among African Americans. She received a bachelor's degree in psychology from The University of Michigan – Ann Arbor and earned her master's in social work from The University of Chicago School of Social Service Administration (SSA).  Dara and her family currently reside in the Bronzeville neighborhood of Chicago.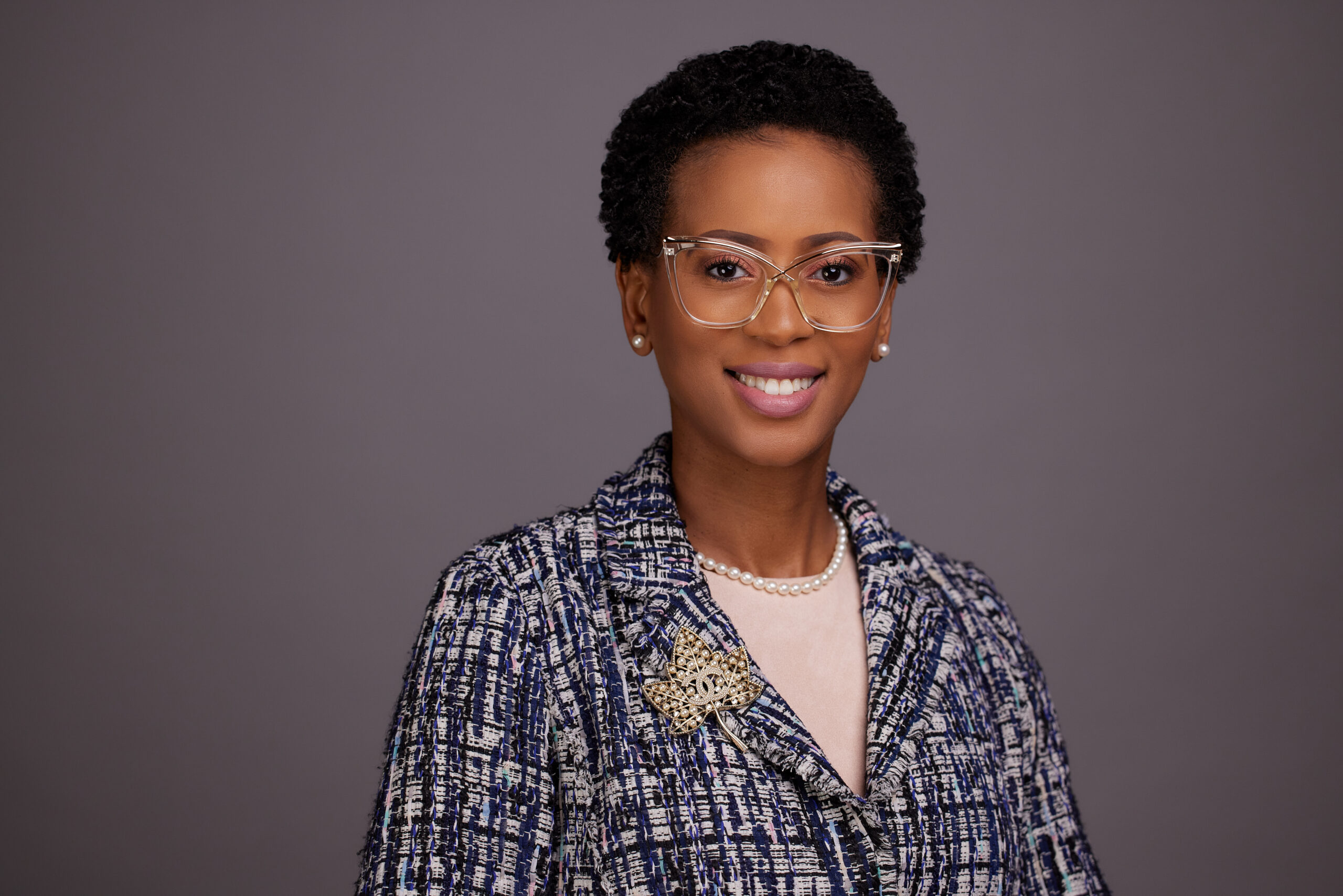 Tamara Hoff Pope
Dr. Tamara Hoff Pope serves as Vice President of Programs at Chicago Scholars, where she oversees the implementation and execution of Chicago Scholars' 7-year college access, success, and leadership development program model serving over 5,000 high school, college, and alumni Scholars. Prior to pivoting to the education nonprofit sector, she taught, advised, and mentored minoritized students and students from low-income communities as both a professor and higher education administrator. Her life's work has been devoted to ensuring equitable, inclusive, and affordable pathways to higher education and economic mobility for historically marginalized youth. Dr. Pope earned a Bachelor of Science Degree in Mathematics, Master of Arts Degree and Doctor of Philosophy Degree in Educational Policy Studies, all from the University of Illinois at Urbana-Champaign. She is a member of Alpha Kappa Alpha Sorority, Inc., world traveler, avid bid whist player, and currently resides in Bronzeville with her husband Keyonn and son Keyonn II.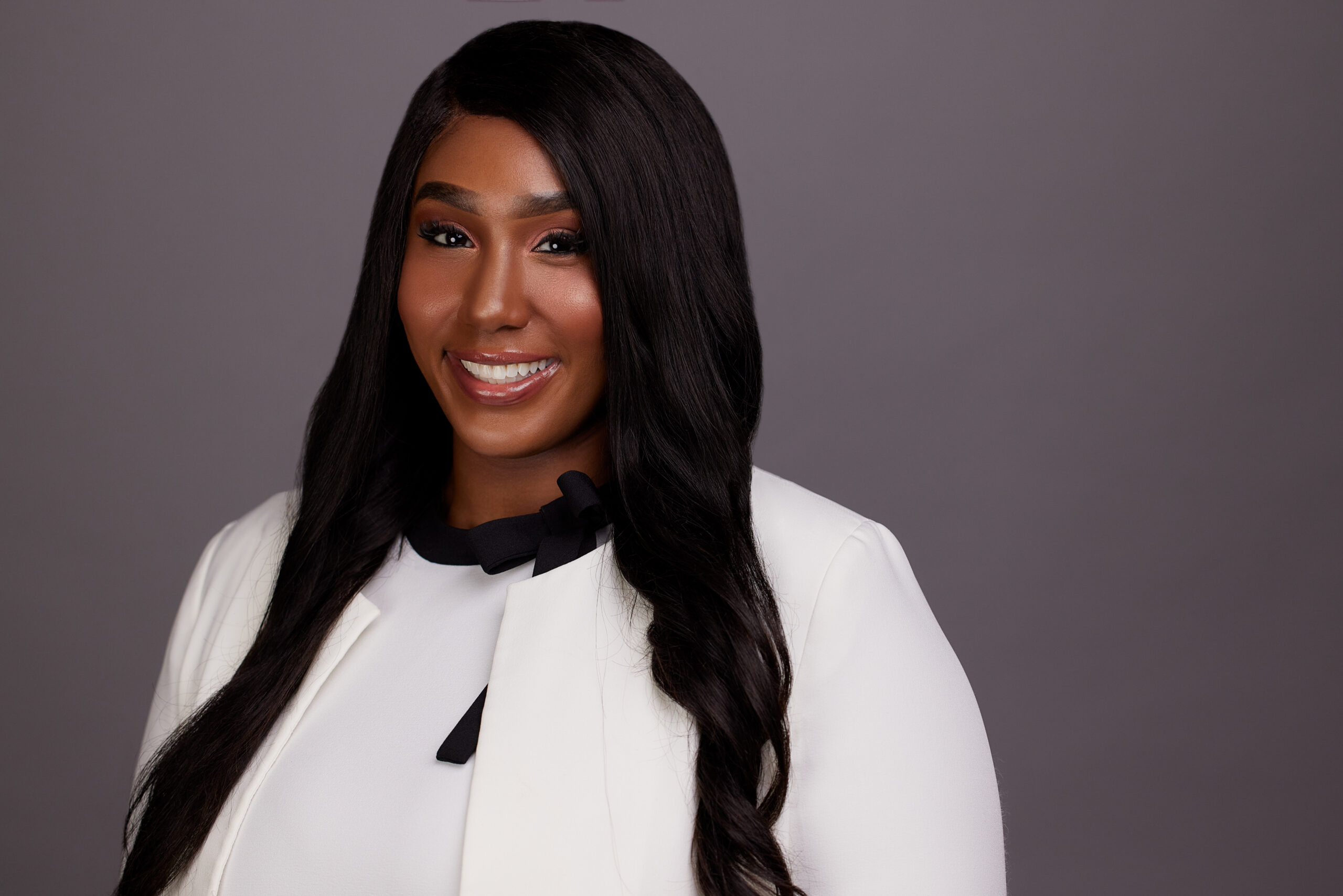 Brittany Hughes
Brittany serves as an Assistant Vice President of Commercial Lending for Fifth Third Bank Chicago. As a lender with nearly 8 years of industry experience, Brittany is dedicated to building relationships and providing personalized financial solutions to closely held middle-market businesses and non-profit organizations. Brittany also serves as the Co-Chair for Fifth Third Chicago' African American Business Resource Group. As Co-Chair, Brittany aims to attract and retain African American talent by promoting an inclusive and equitable work environment.
Driven by a strong desire to combat systemic and structural racism, Brittany serves as a member on the Board of Directors for BUILD Chicago and is chartering member of the National Coalition of 100 Black Women's Chicago Metropolitan Chapter. She is also a member of Start Early's Affiliate Board. Brittany received her degree in Pre-Med Economics with a minor in biology from Pomona College in Claremont, California. She currently resides on the southwest side of Chicago, in Beverly.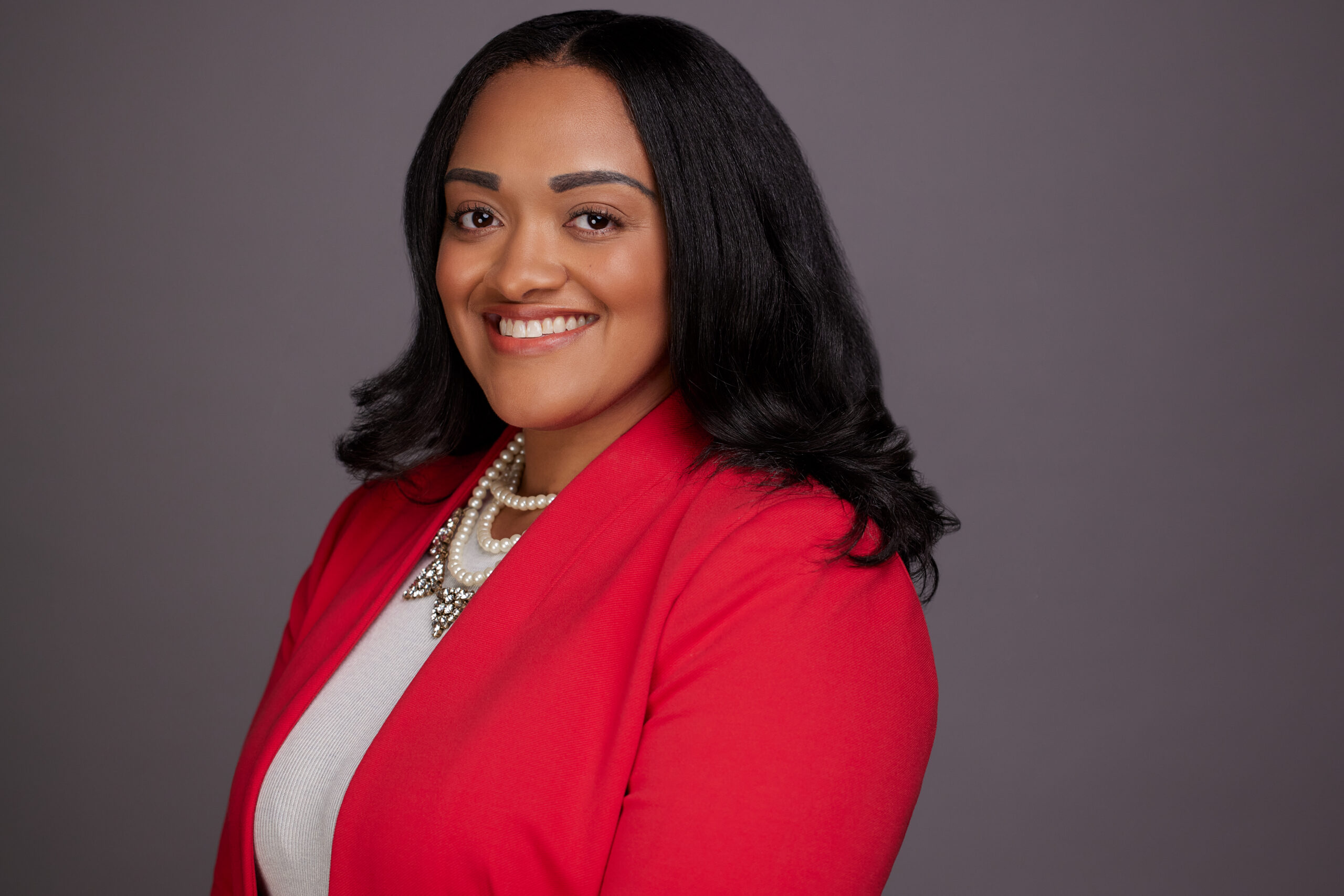 Melanie Jefferies
Melanie Jefferies, PMP, DASM, is currently the Midwest Regional Leader of Milhouse Engineering and a Principal Owner of Milhouse Development, LLC. She is accountable for business development, strategic planning, revenue generation, sector P&L ownership, and acquiring of financing for real estate deals globally. She is responsible for development deals across multiple markets, managing a diverse portfolio of real estate worth over $30 Million in revenue. Melanie has over 10 years of A&E industry business leadership experience, and serves on the board of directors for Milhouse Engineering, Milhouse Construction, and Milhouse Charities. She received a Bachelor's of Science from Penn State University and Master's Degree in Organizational Science from George Washington University with certifications as a Project Management Professional (PMP) and Disciplined Agile Scrum Master (DASM). Melanie currently resides on the South Side of Chicago with her husband Shane and their two children, Sophie and Skylar.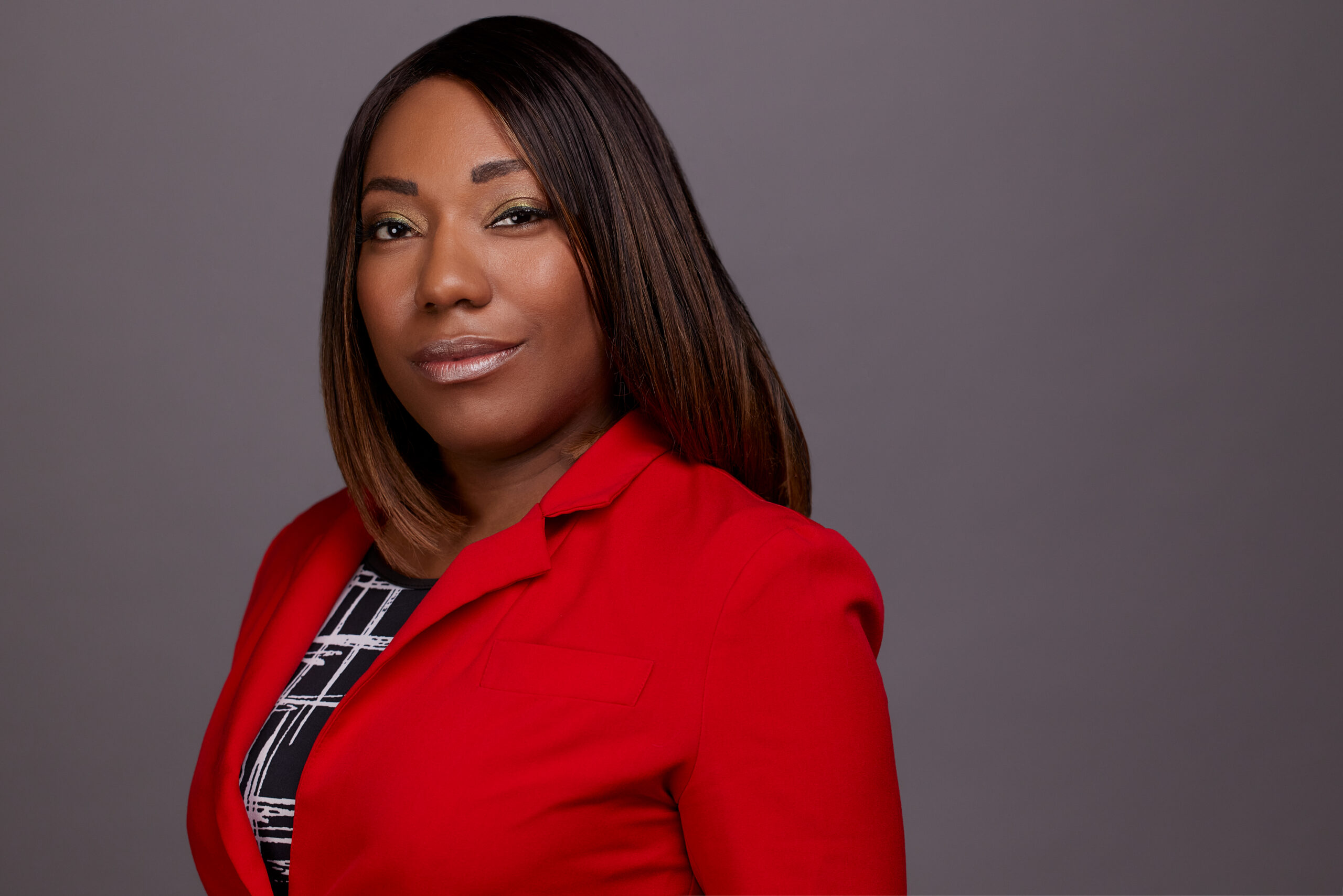 Reneisha Jenkins
Reneisha serves as Vice President of Imaging Systems for Advocate Aurora Healthcare and has more than 15 years of technical development and leadership experience in the healthcare and manufacturing industries.  She is responsible for the development and implementation of new medical imaging technologies throughout the Advocate Aurora footprint.  Reneisha is a graduate of Bradley University's Business Computer Systems Baccalaureate program, a certified Project Manager, and a recent graduate of the Information Technology Senior Management Forum's 2022 Emerge program.  Reneisha was born and resides in Chicago IL, is a professional theatre actor and director, a mentor for Advocate Aurora's PEAK program and a proud member of Zeta Phi Beta Sorority, Inc.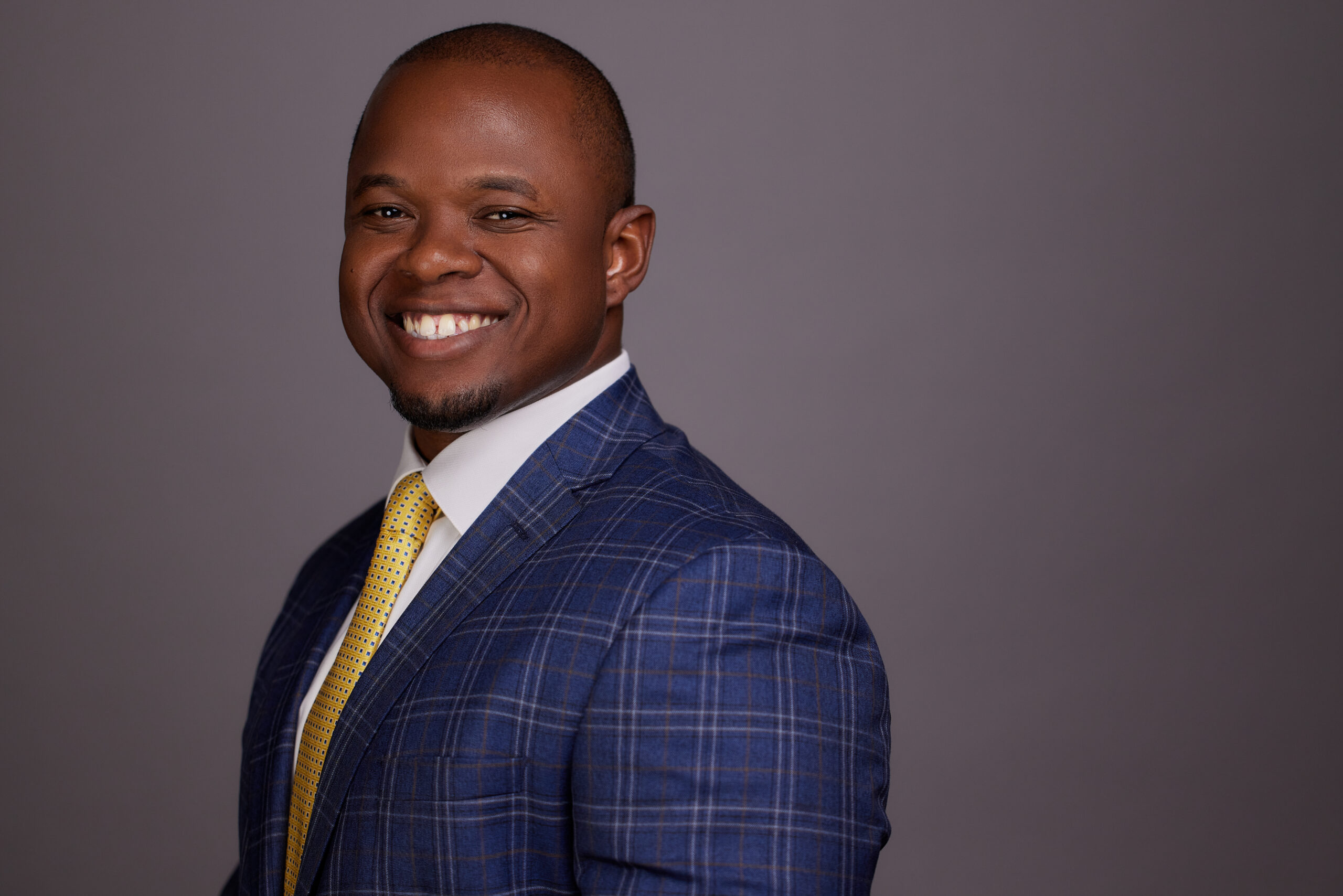 Tomorris Jocelyn
Tomorris is a Vice President of Commercial Banking at BMO Harris Bank. Tomorris has spent his career as a commercial banker working with middle-market businesses ($10 million to $1 billion in revenue). Tomorris provides ideas, strategies, and solutions to meet the business and financing needs of companies across industries.  He is a seasoned banking professional, with a depth of experience in commercial lending, credit structuring, financial analysis, and portfolio management. He provides guidance to simplify complex financial challenges. With a consultative, relationship-oriented approach, and a wide array of industry contacts, Tomorris is a trusted advisor to his clients.
Tomorris volunteers at the DuSable Museum as well as organizes career exposure programming for KIPP One Academy. He earned his BBA in Finance from the University of Iowa. Tomorris resides in the South Loop neighborhood of Chicago with his wife, Briana, and their son, Palmer.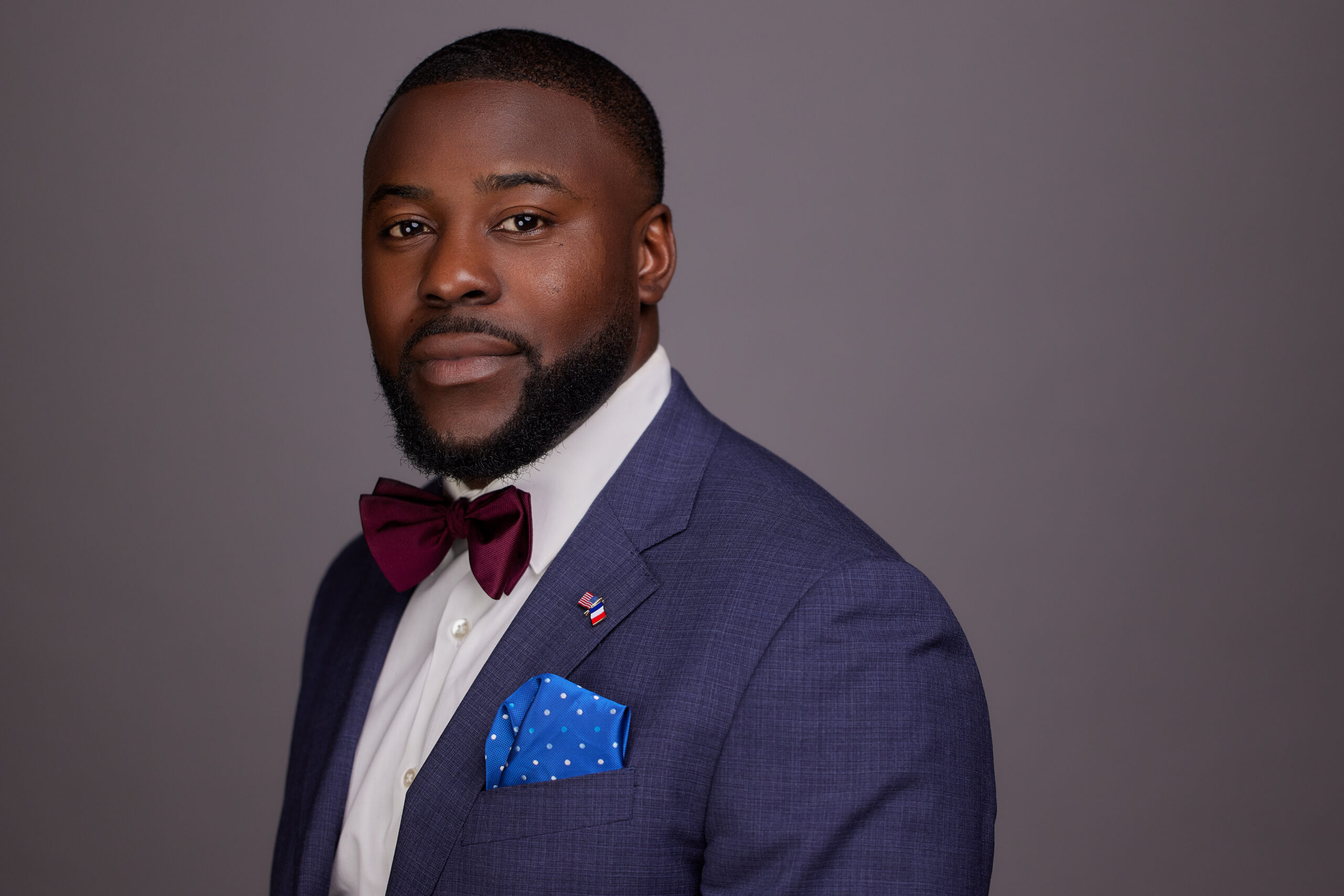 Blake-Anthony Johnson
The first African American executive to guide a nationally renowned orchestra, Blake-Anthony Johnson is President and Chief Executive Officer of the award-winning Chicago Sinfonietta. A civically engaged and transformational leader, he focuses on community-centric, multi-disciplinary, and educational initiatives that enable cultural institutions to provide equitable access and public service to all. An active member of numerous organizational boards and committees, including The Sir Georg Solti Foundation U.S., the City of Chicago's Department of Cultural Affairs & Special Events (in various roles), the Steering Committee of Chicago Musical Pathways Initiative, the Cultural Arts Council for the City of Chicago, and the League of American Orchestras' EDI Orchestra Management Committee, Johnson is also an accomplished musician, and is a former professional cellist and protégé of Michael Tilson Thomas at New World Symphony. A champion of arts education, Johnson is a member of the Faculty at Roosevelt University's Chicago Conservatory of Performing Arts. His former posts include two terms on the National Endowment for the Arts Music Panel; Assistant Personnel Manager, Spoleto Music Festival USA; Director of Learning and Community, Louisville Orchestra; and as an Arts Advisory Council Member in Louisville, Kentucky.
Michelle Kemp
Michelle is the Founder & Consultant for MK Consulting Group LLC with 14+ years of experience leading human capital initiatives for organizations with a primary focus on diversity recruitment and retention. Her goal is to support schools and organizations in creating equitable workspaces that see all leaders, especially BIPOC, for their unique talents and life experiences as a culture add. Before launching her firm in 2019, Michelle led recruitment and community engagement for ReGeneration Schools, Academy for Urban School Leadership, Comer Science & Education Foundation, and Kendall College. Michelle received a Bachelor of Arts Degree in Communication at Northern Illinois University, a Master's in Business Administration in Project Management at Walden University, a Certificate in Leading Diversity, Equity, and Inclusion at Northwestern University, and a Certified MBTI Practitioner. She's a Surge Institute Fellow, Secretary for South Oakwood Brookhaven Community Block Club, and a member of Alpha Kappa Alpha Sorority, Inc. Michelle resides in Chicago, IL, with her son.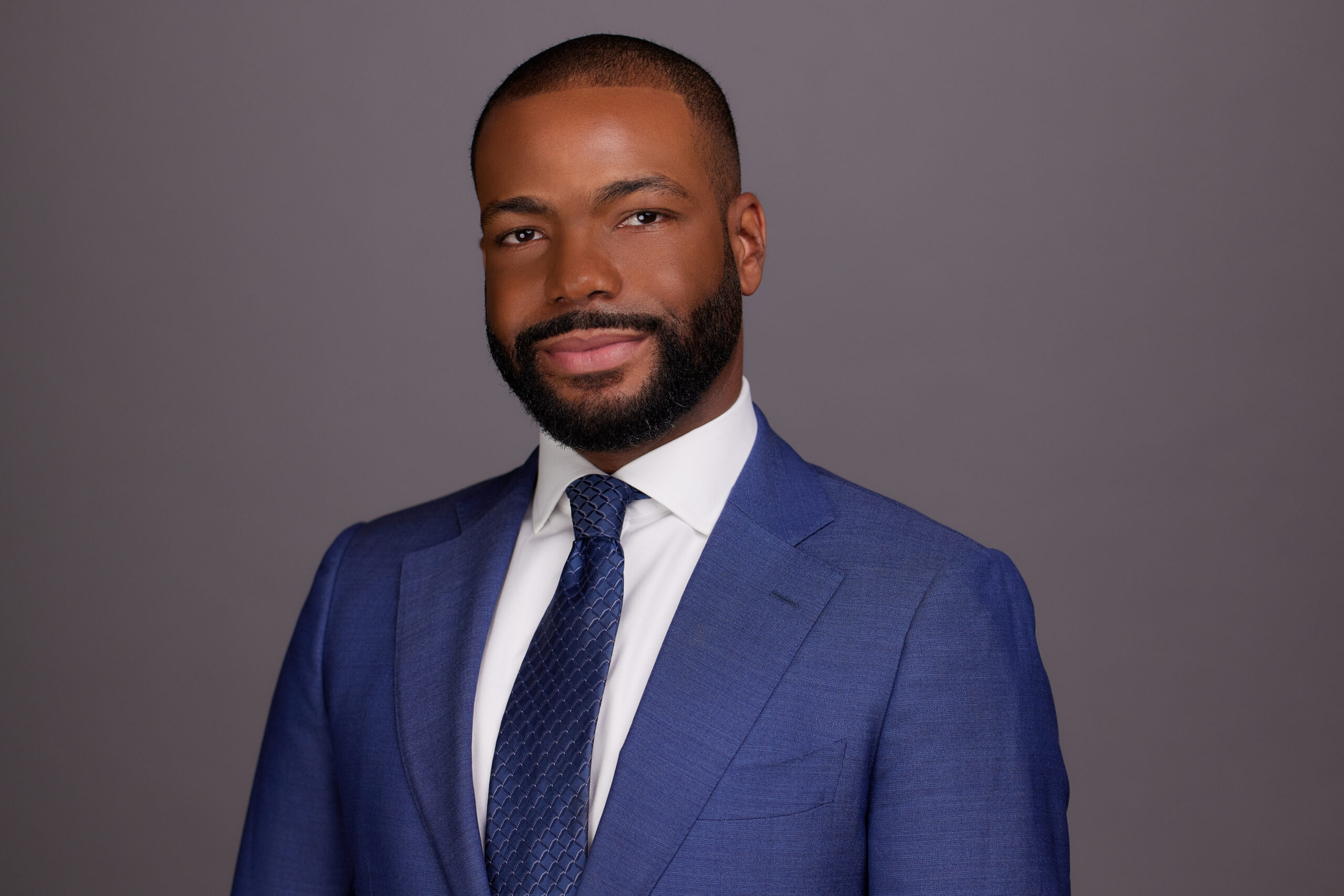 Danan Kirby
Danan Kirby is a Vice President and Client Portfolio Manager for Ariel Investments. He serves as a liaison for the investment team and key investment decision-makers, communicating the process and results of the firm's investment strategies. In a research capacity, Danan covers financial services firms. Prior to joining Ariel, Danan was a Client Portfolio Manager for Thornburg Investment Management, covering both equities and fixed income. Earlier in his career, he served as a federal banking regulator at the Federal Deposit Insurance Corporation during the financial crisis. Danan is also a combat veteran of the U.S. Army. He volunteers with the Veterans of Foreign Wars and helps fundraise for the Child's Play charity. He graduated summa cum laude from the University of New Mexico's Anderson School of Management with a BBA, concentrating in finance and is a CFA charter holder.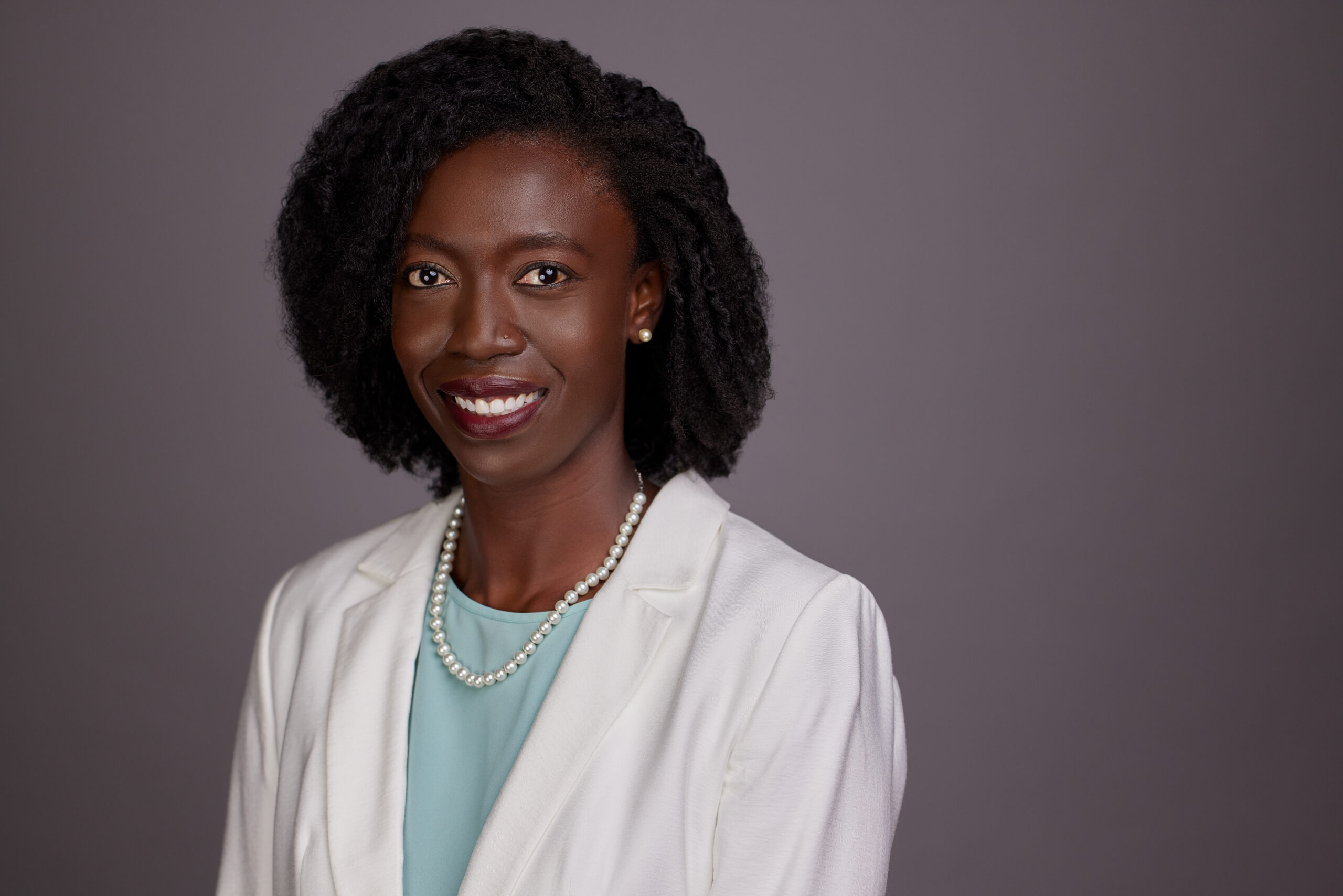 Michelle Kittrell
Michelle Kittrell is a Statistics and Financial Reporting Manager at the Federal Reserve Bank of Chicago (Fed). In her role, she is responsible for developing other people leaders, while leading two diverse teams that provide quality data that inform monetary policy, bank regulation, reserve administration, and economic research. She is also responsible for building and sustaining relationships with internal and external stakeholders. Michelle is a devoted leader and over the last 8 years at the Fed, she has prospered in operations management roles, leading highly, effective, and innovative teams to success and has a deep passion for diversity, equity and inclusion within the workplace. Michelle holds a bachelor's degree in marketing from the Illinois State University and a Master of Business Administration, with a concentration in management and business strategy, from DePaul University. Outside of work, Michelle resides in Chicago and is surrounded by family and friends, enjoys working out and traveling the world.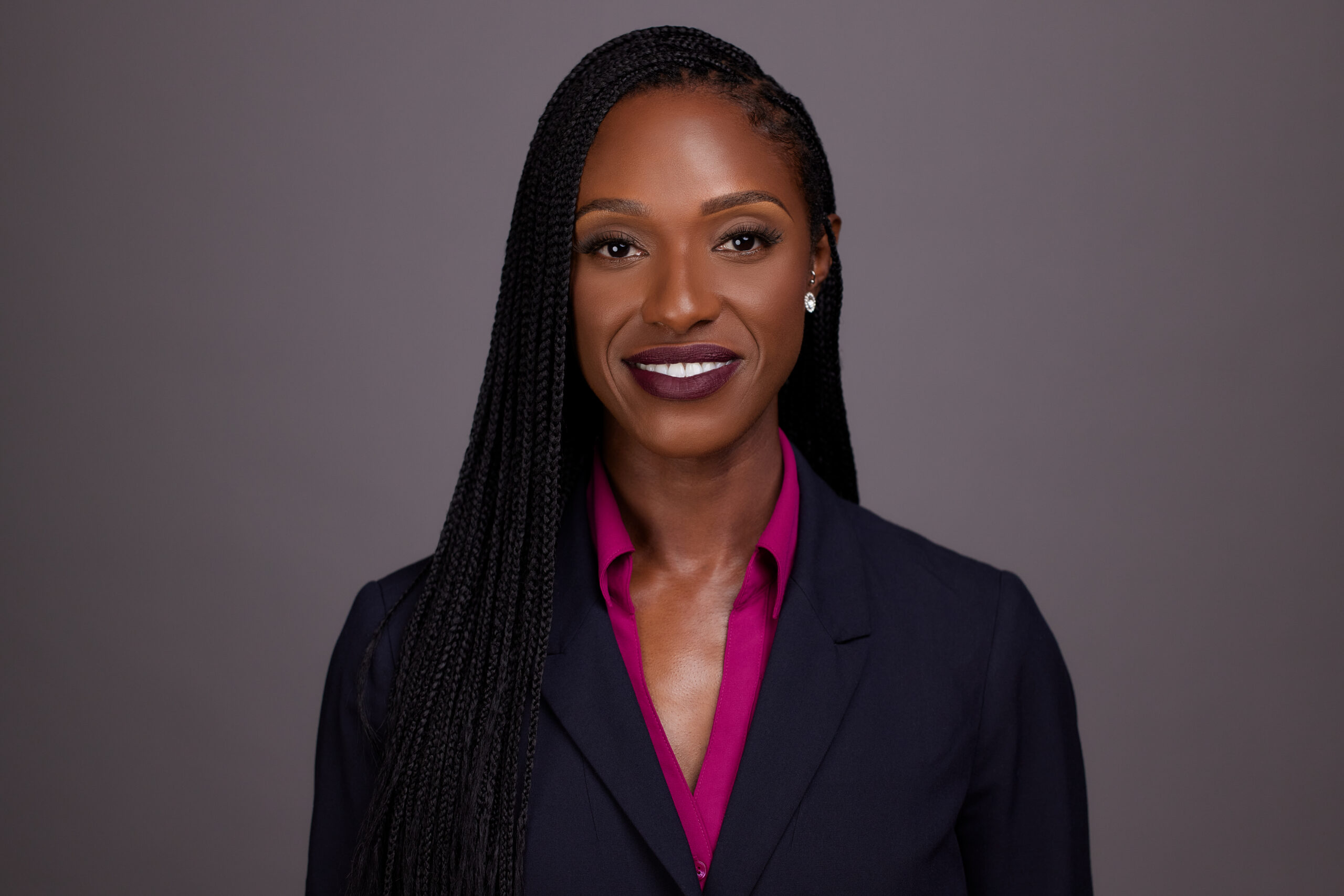 Valencia Koker
Valencia Koker takes pride in her role as a transformational leader with over a decade in the field of education. She currently serves as the Managing Director of Impact for City Year Chicago. In her role, she oversees the Impact department, which constitutes responsibility for 75% of the local Chicago site, representing the largest site of Americorps members across the national organization.
Her career in education began as a teacher in Wisconsin. After being accepted in the Leaders Principal Preparation Program, she relocated to Chicago and served as a resident principal at one of the city's selective enrollment high schools in West Englewood. Immediately following, she was selected as the founding principal to lead the turnaround efforts for McNair School of Excellence. She served as the principal for three years and the school's rating improved dramatically on all metrics.
Alongside her career in education, she is a longtime member of Delta Sigma Theta Sorority, Inc. and proud veteran, serving in the United States Air Force Air National Guard for nine years as a recipient of the Air Force Achievement Medal.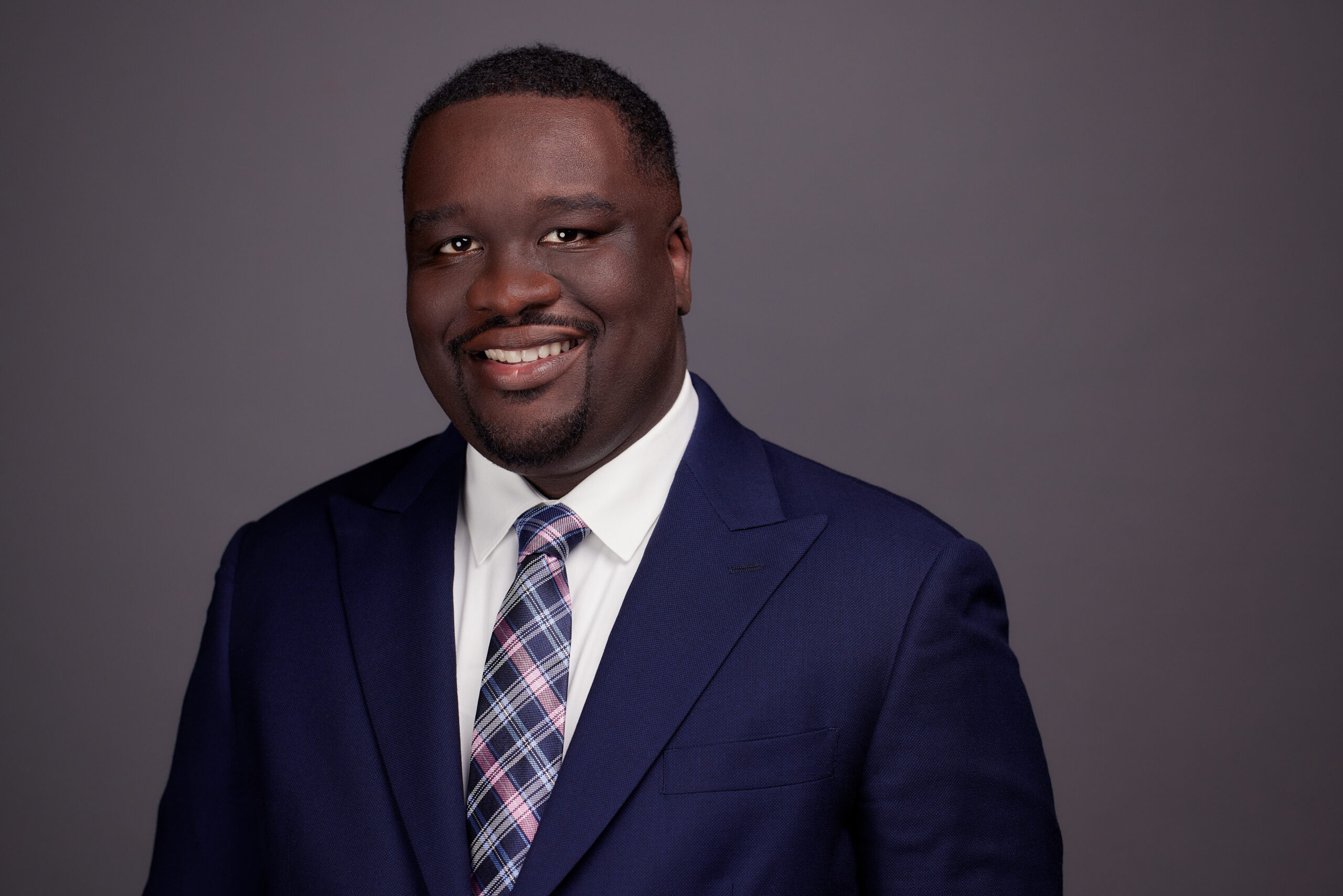 Mohamed Mohamedein
Mohamed is a Senior Engineer at Peoples Gas Light & Coke Company. Mohamed is responsible for multiple design projects for the Chicago neighborhood improvement initiative. Which allows him to lead project from initiation through construction and manage multi-million-dollar budgets. His professional experience includes providing engineering project management direction and solutions, coordinating deliverables and milestones, maintaining budgets, maintaining communication throughout the project, and interacting with senior leaders in order to maintain project momentum and connect all stakeholders.  As a member of a family business, he has developed a new strategy as well as created a new revenue stream during the COVID-19 pandemic that now accounts for 45% of the company's revenue.  Mohamed completed the Advanced Management Education Program (AMEP) Cohort at Northwestern University's Kellogg School of Management in 2021. He earned a Bachelor of Science degree in Petroleum & Natural Gas Engineering from The Pennsylvania State University and currently resides in Chicago with his wife Mona and their daughter Maya.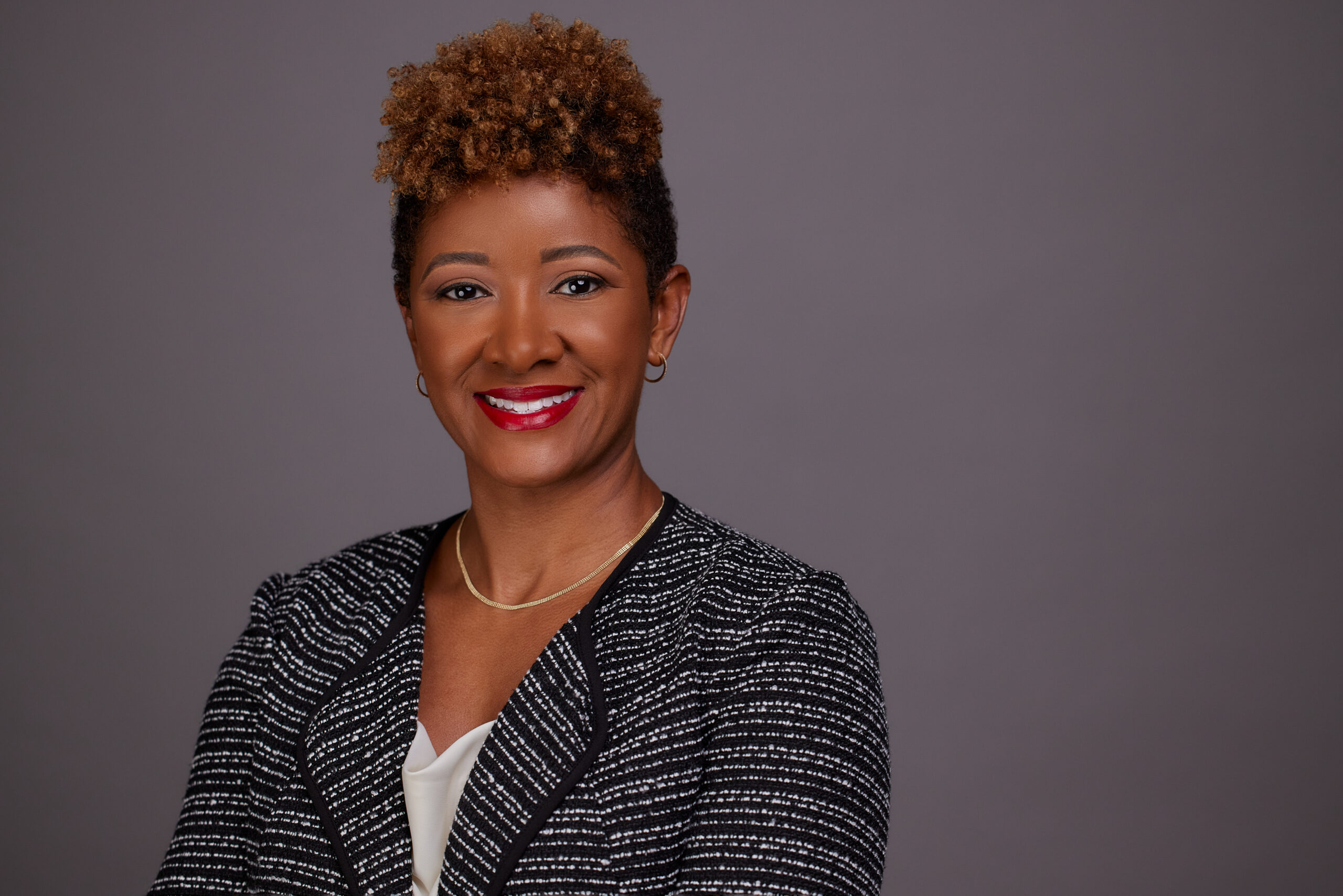 Jennifer Polk
Jennifer serves as Chief Marketing and Digital Experience Officer for Feeding America. In her role, she leads a team responsible for advancing the Feeding America brand to connect neighbors to food and resources they need to thrive and to engage supporters in the mission to end hunger in America. Prior to joining Feeding America, Jennifer held leadership positions at Gartner, Edelman Digital, Sears Holdings Corporation and JP Morgan Chase. Jennifer serves on the Board of Directors for the Academy for Global Citizenship in Chicago and on the Diversity and Inclusion Advisory Board of Southern Illinois University Carbondale College of Business and Analytics. She holds a BS in Finance from Southern Illinois University Carbondale and an MBA from University of Chicago Booth School of Business. Jennifer resides in Aurora with her husband Michael. They have three daughters, Erykah, Mikaylah and Mayah. Jennifer is a proud member of Delta Sigma Theta Sorority, Incorporated.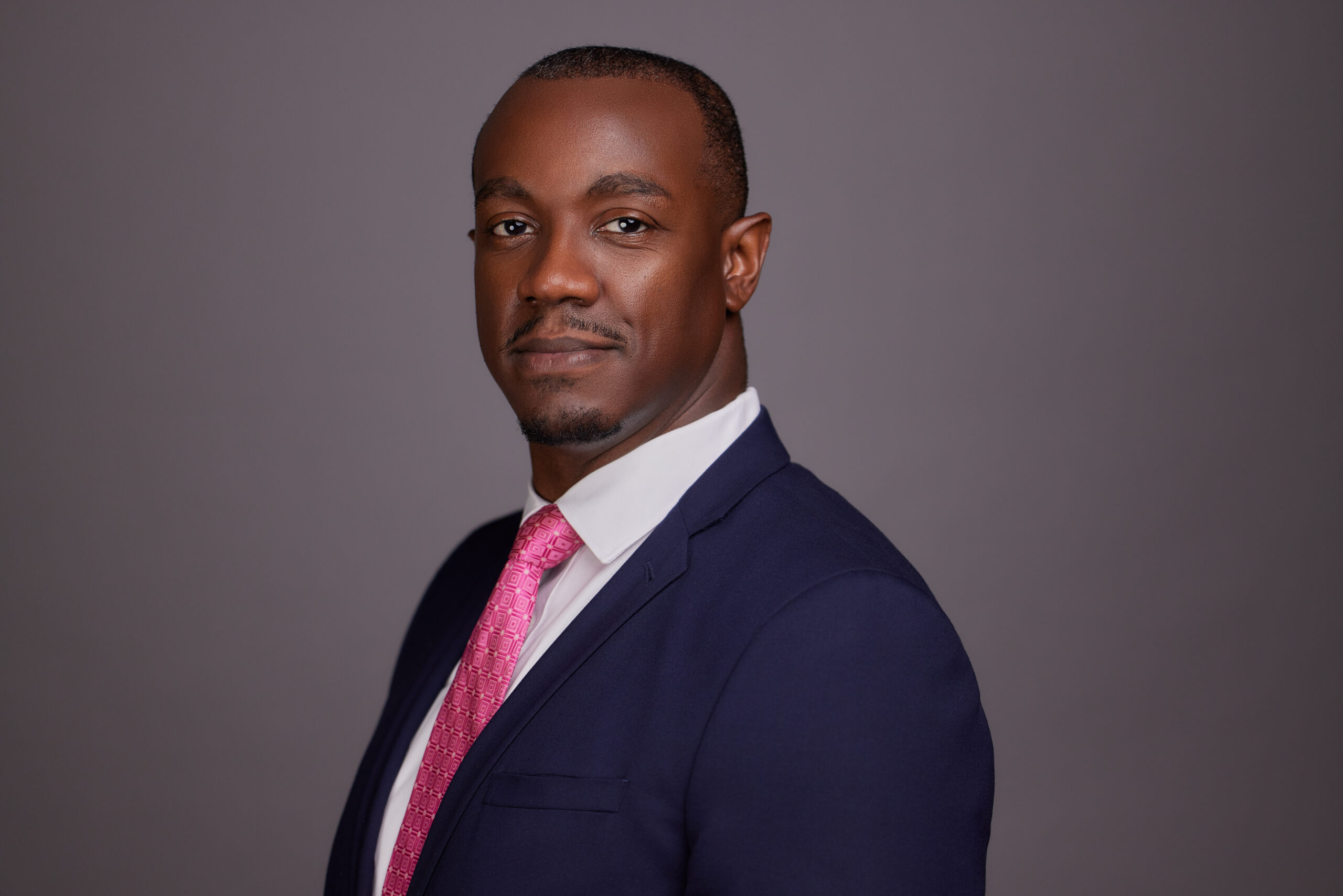 Dominique Price
Dominique Price is an Associate Attorney with Hinshaw & Culbertson LLP, where he brings litigation experience spanning a wide variety of consumer and industrial products and sectors. His defense work includes the representation of pharmaceutical and medical device companies in product liability matters. In addition to his litigation practice, Dominique draws on his experience as a former student-athlete and NFL player, to provide counsel to professional athletes and other sports and entertainment related clients. Dominique also teaches Sports Law in his role as adjunct faculty at Spalding University. As a mentor in the iMentor program and a Neighborhood Ambassador for Tutoring Chicago, Dominique is dedicated advocate for the youth of Chicago's South Side. Dominique's connection to Chicago began as an undergraduate at Northwestern University, where he graduated with Bachelor of Science in Sociology and Business, prior to attending Howard University School of Law, where he graduated with a Juris Doctor.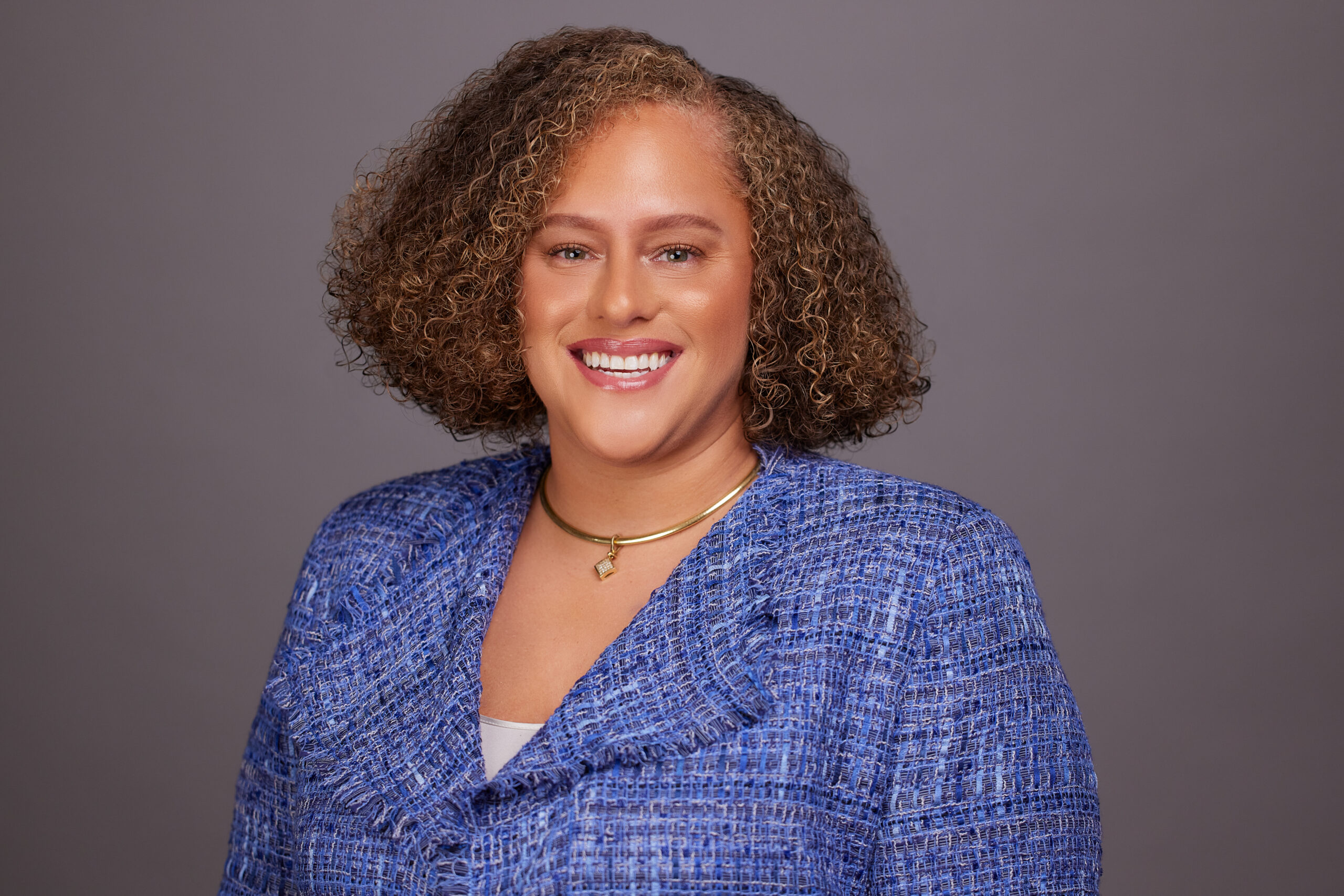 Gina Ricard
Gina is Associate Director at Ichor Strategies and has over a decade of experience in project management, marketing, and execution of strategic initiatives across government, nonprofit and corporate environments.
She consults with Fortune 100 clients to identify and implement socially conscious business practices that prioritize stakeholder engagement and the equitable deployment of capital in historically underinvested communities.
Prior to joining Ichor, Gina held a leadership position at the National Bar Association and was appointed by President Obama to serve as Special Assistant at the U.S. Department of Transportation.
Gina received her Bachelor of Science degree in Business Management from Xavier University of Louisiana, where she also serves as Young Alumni Chair on the National Alumni Board. She volunteers with The Honeycomb Project and is an active member of Delta Sigma Theta Sorority, Inc.  Gina resides on the North side of Chicago, enjoys travel, and spending time with family and friends.
Charlique Rolle
Charlique C. Rolle is an arts administrator, interdisciplinary artist, choreographer, director, producer, and Executive Director of Congo Square Theatre. Rolle holds a BA in Dance (Summa Cum Laude) from Missouri Valley College, an MA in Ministry Leadership from Moody Theological Seminary, and an MBA from Concordia University Chicago. A Bahamas-native, Rolle's passions are seeing the arts thrive, fostering community, and telling Black stories. Her mission is to equip artists to walk in the fullness of their crafts, to create works that catalyze healing, freedom, and transformation, and to provide resources and structures for communities to breed creative freedom, sustainability, and longevity. Rolle is a board member of the African American Arts Alliance and an Executive Committee member of the League of Chicago Theatres. She is a member of Chicago Women in Philanthropy, Chicago African Americans in Philanthropy, the Young Nonprofit Professionals Network and was named as one of Newcity's Top 50 Players.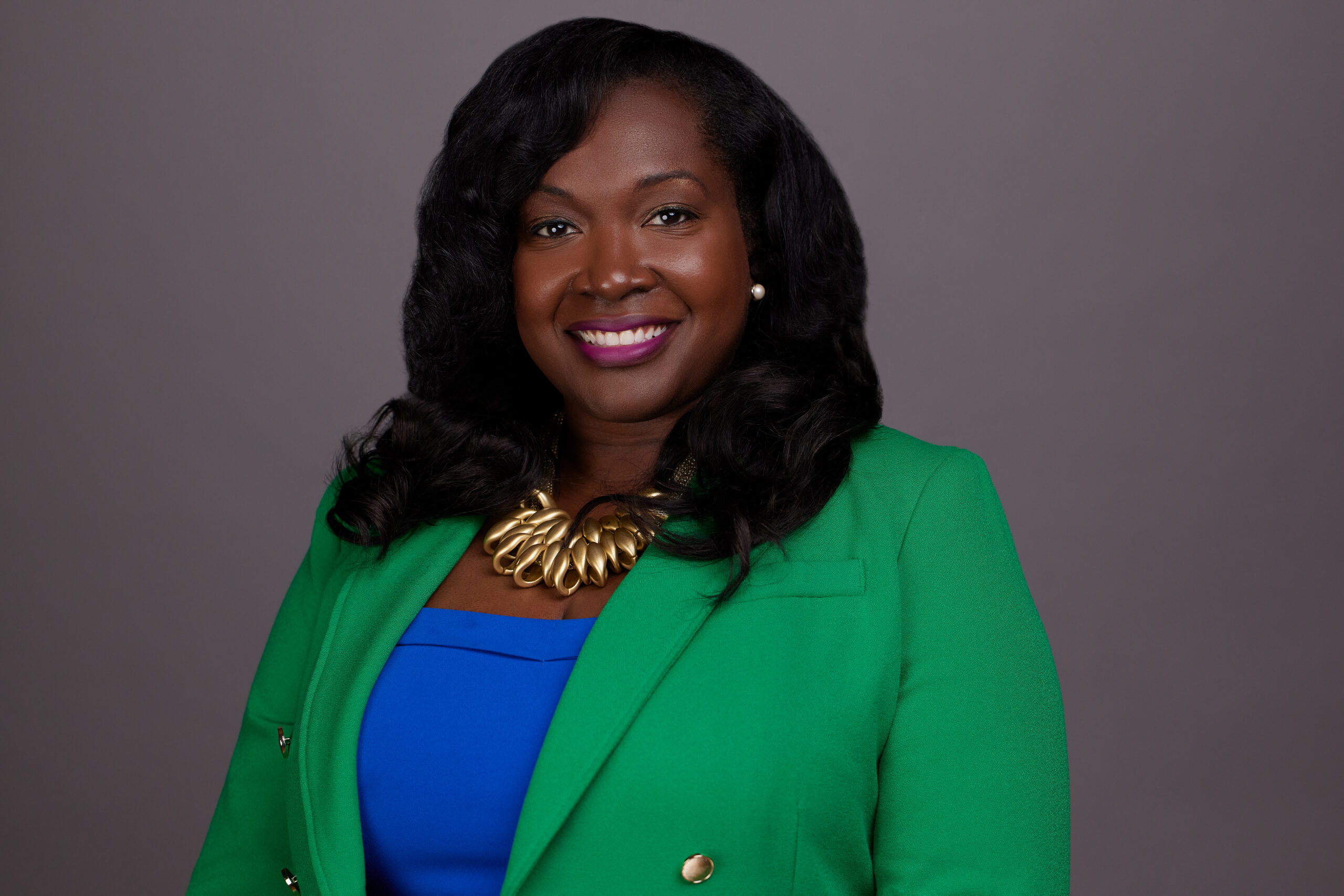 Latricia Seye
Latricia (Trish) Seye serves as the Director of Independent Living Services at Access Living and has more than 20 years of leadership in service-related roles. In her current position, she oversees all the direct services within the organization, including community supports, community reintegration, youth institute, and managing the largest department in the organization.
Before joining Access Living, Trish was the Assistant Director of Fair Housing and ADA Compliance at the Chicago Housing Authority (CHA), where she served for nearly a decade. Trish is guided by a philosophy that not everyone is far off from needing help and brings to her work an expertise in fair housing, working with people with disabilities, and an ability to access resources that help people live independently.
Trish holds a bachelor's in African American studies, a Post-Baccalaureate Paralegal Certificate, and a Master's in Public Administration with a concentration in Government Management. Trish currently resides in South Suburban Chicago with her two children, Reagan, and Gavin.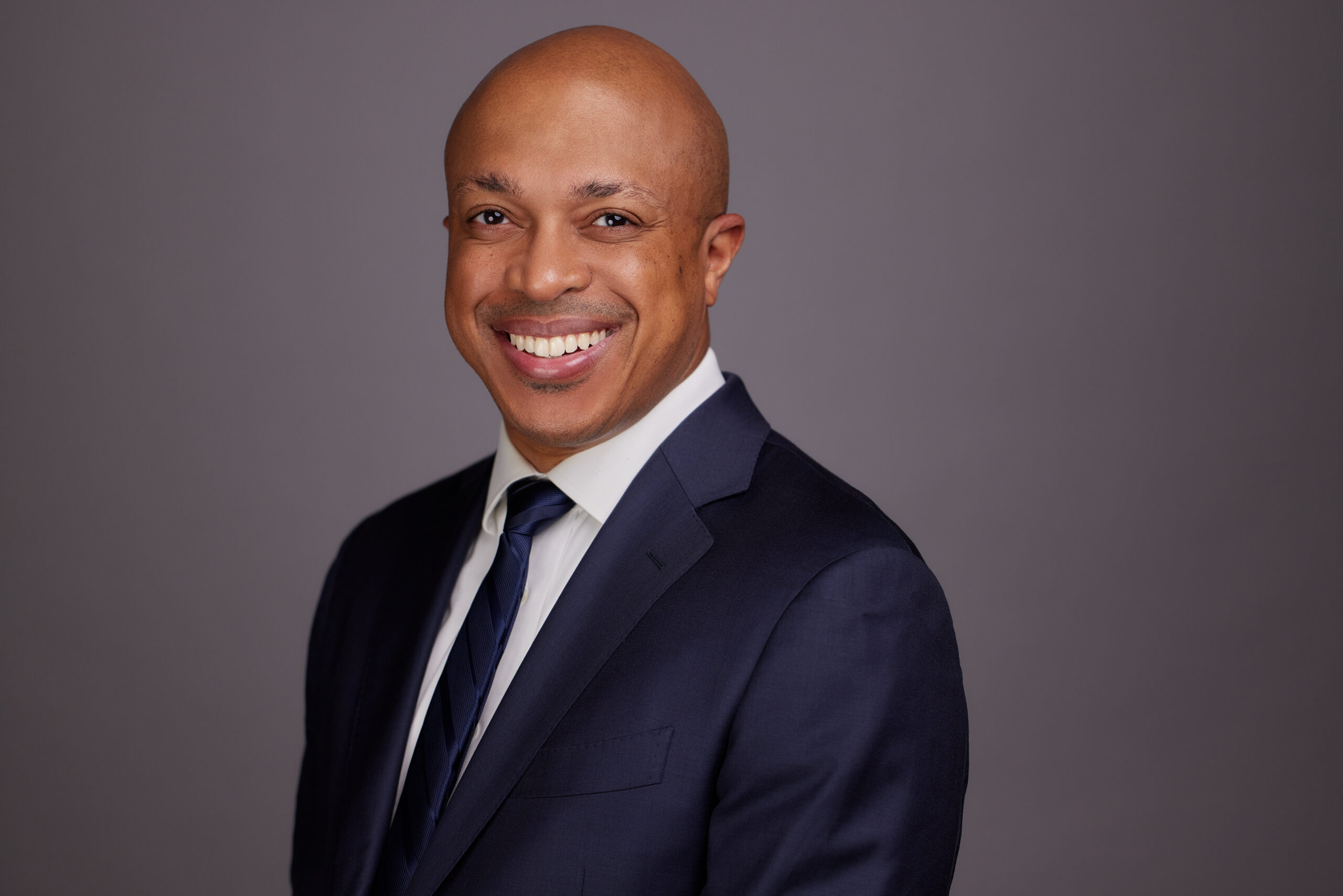 Nick Shields
Nick Shields is an award-winning communications professional with nearly 20 years of experience currently serving as Director of Communications and Public Affairs for the Office of Cook County Board President Toni Preckwinkle. In this role he oversees all strategic communications for Cook County and Offices of the President.
Nick previously served in senior leadership positions for Cook County Clerk David Orr and Navy Pier, Inc.
He currently serves as Vice President on the board of directors for High Jump Chicago. After graduating from the University of Illinois in Urbana-Champaign with a degree in Print Journalism, he cut his teeth as a journalist for the Los Angeles Times and Baltimore Sun. He received his master's degree in Public Affairs Reporting from the University of Illinois before becoming a producer and reporter for WTTW newsmagazine program "Chicago Tonight." Nick lives on Chicago's southside with his wife and 5-year-old son and 3-year-old twin daughters.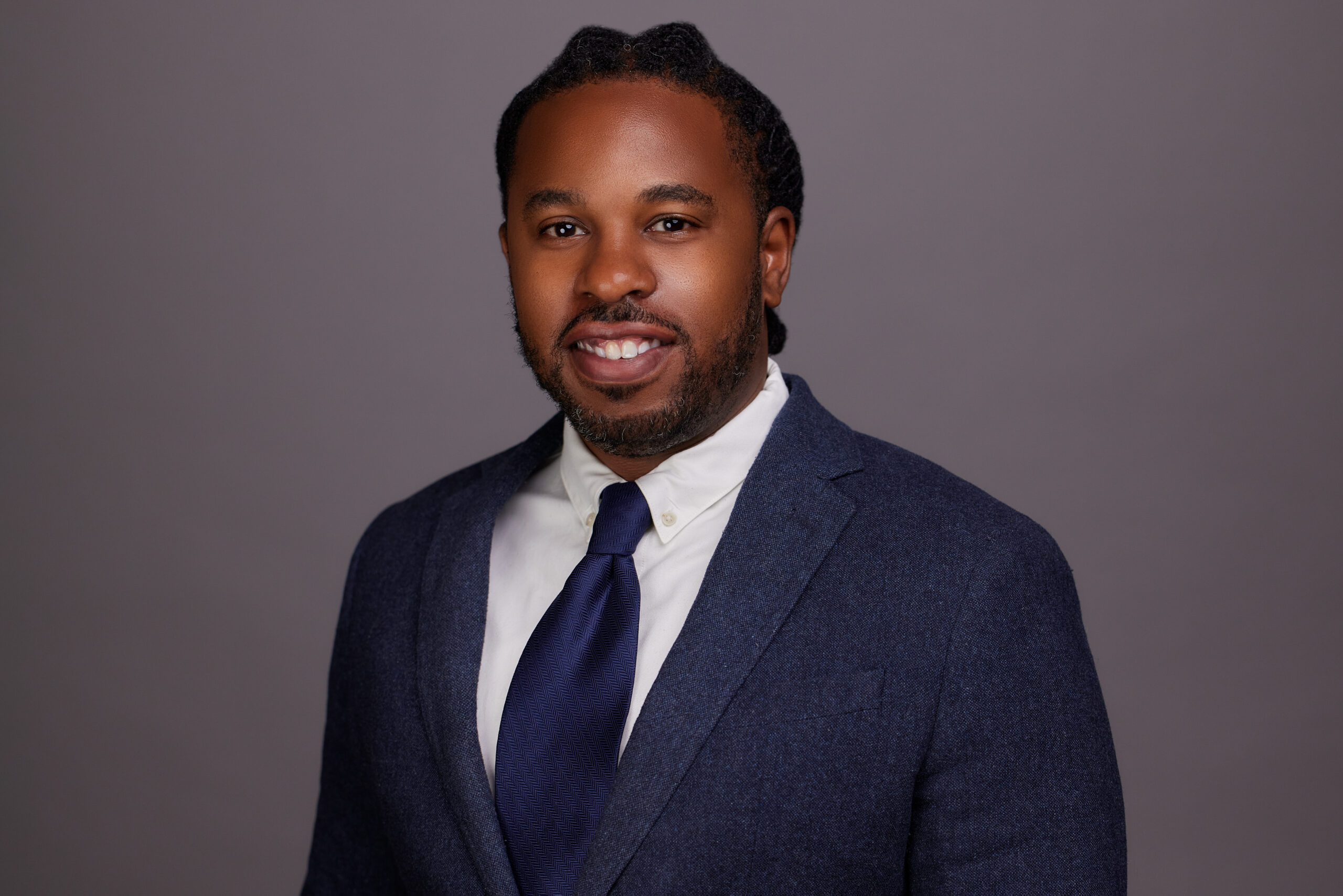 Kevin Sims
Kevin is a Strategic Sourcing Manager within the US Supply Chain team at McDonald's within. He leads strategy development and execution across two core food categories. Prior to joining McDonald's, he held positions of both increasing scope and responsibility at Eaton Corporation, Kraft Heinz Company and Mobilitie. He received a Bachelor of Science Degree in Industrial Technology from the University of Arkansas at Pine Bluff as well as a Master of Science Degree in Operations Management from the University of Arkansas. Kevin's a member of Alpha Phi Alpha Fraternity, Inc. In addition to his professional career, he also invests in real estate and car rental services. Kevin currently resides in Oak Lawn, a southwest suburb of Chicago.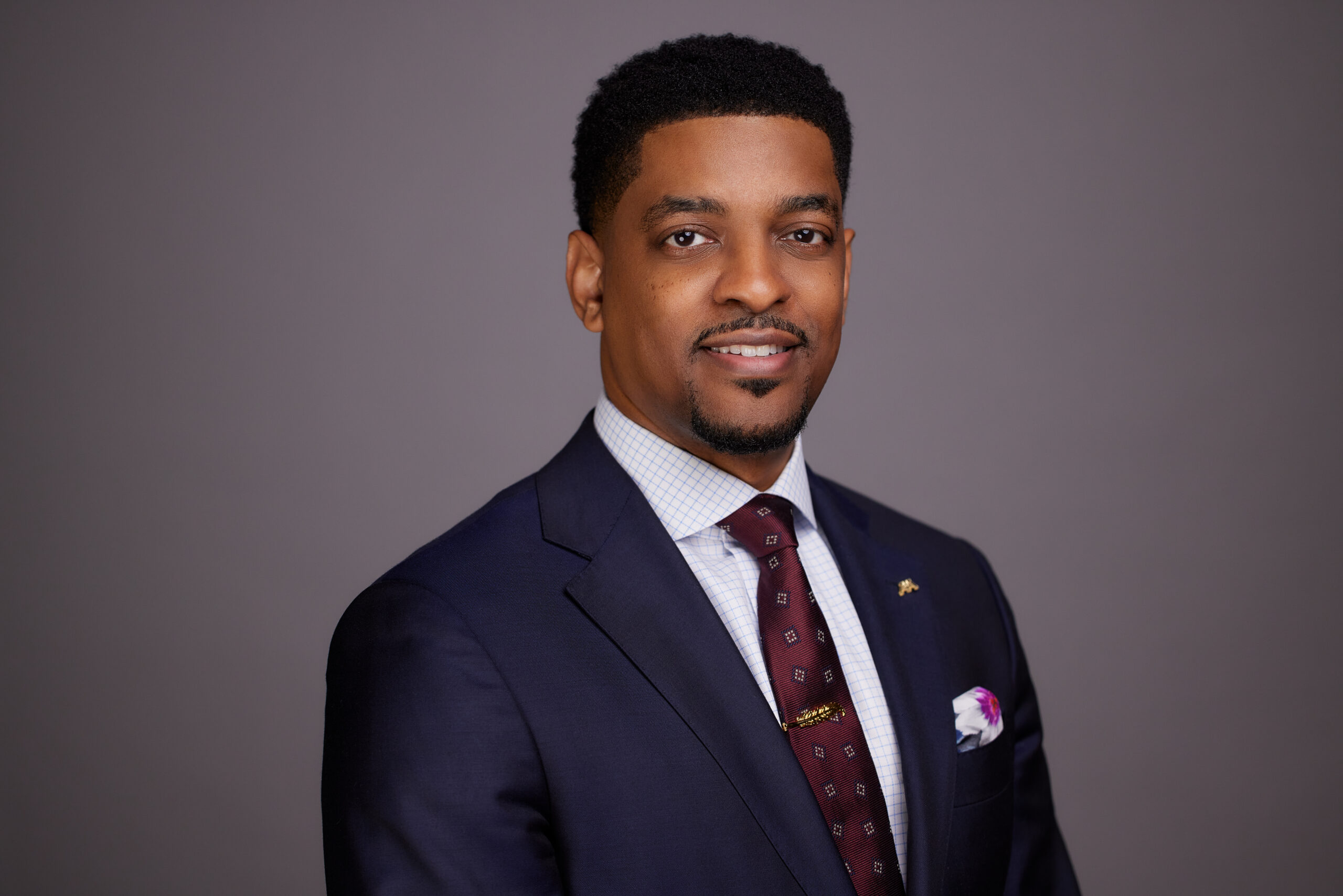 Royce Strahan
Royce Strahan is a Sr. Communications Manager of Campaigns for Amazon's Last Mile Delivery Network, leading efforts to drive impactful initiatives that resonate throughout the company by highlighting the 120,000+ Delivery Associates who deliver tens of millions of packages per week. Royce has more than 10 years of experience leading communications within a wide range of sectors, including the utility and airline industries, government, QSR, and now tech. Royce has also served on the associate boards for Youth Guidance and the Boys & Girls Club of Chicago. He received a Bachelor of Arts Degree in Journalism from Howard University in Washington, DC and is a proud member of Alpha Phi Alpha Fraternity, Inc. Royce resides in South Shore with his wife Lydia and their two boys, Harrison and Weston.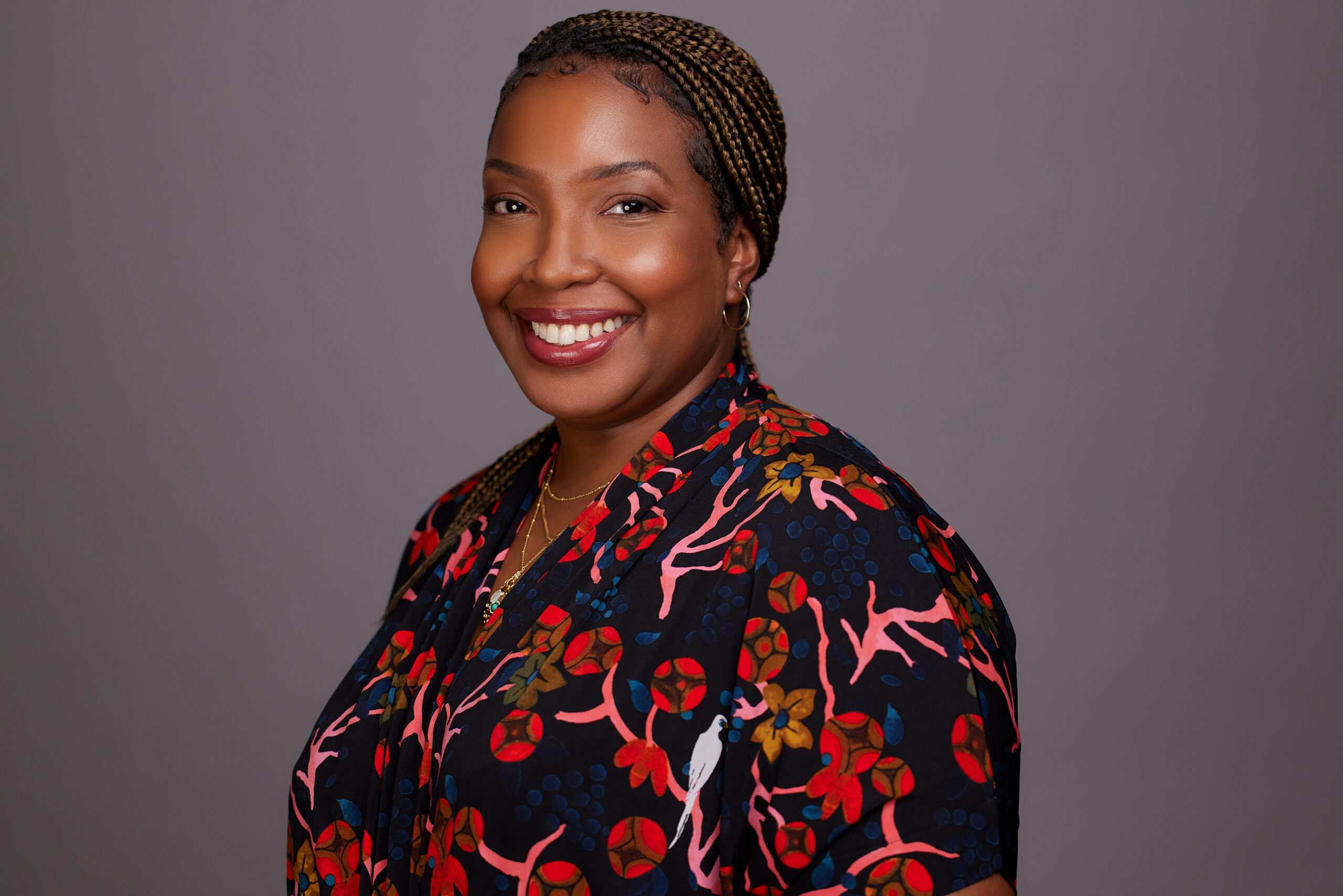 Lauren Terrell
Lauren E. Terrell is a Content Producer at Paramount. Working with Executive Leads to determine best opportunities for brands to amplify their marketing efforts. Lauren works with the AD Sales/ Brand Solutions production team inside of BET to deliver experiences that engage consumers with brands in exciting and compelling ways by writing and producing original branded content.
In conjunction with her production expertise, Lauren is also a content creator and artist. Her blog posts have provided sharp, insightful commentary on current events through the lens of the modern Black experience yielding a diverse following spanning the everyday average person to Higher Education leaders, corporate executives and beyond.  Lauren's use of her art and design background has resulted in a range of paintings and artwear exhibited in numerous galleries – an upcoming show is in the works – and worn by supporters of BLM; a portion of the proceeds have benefited the movement.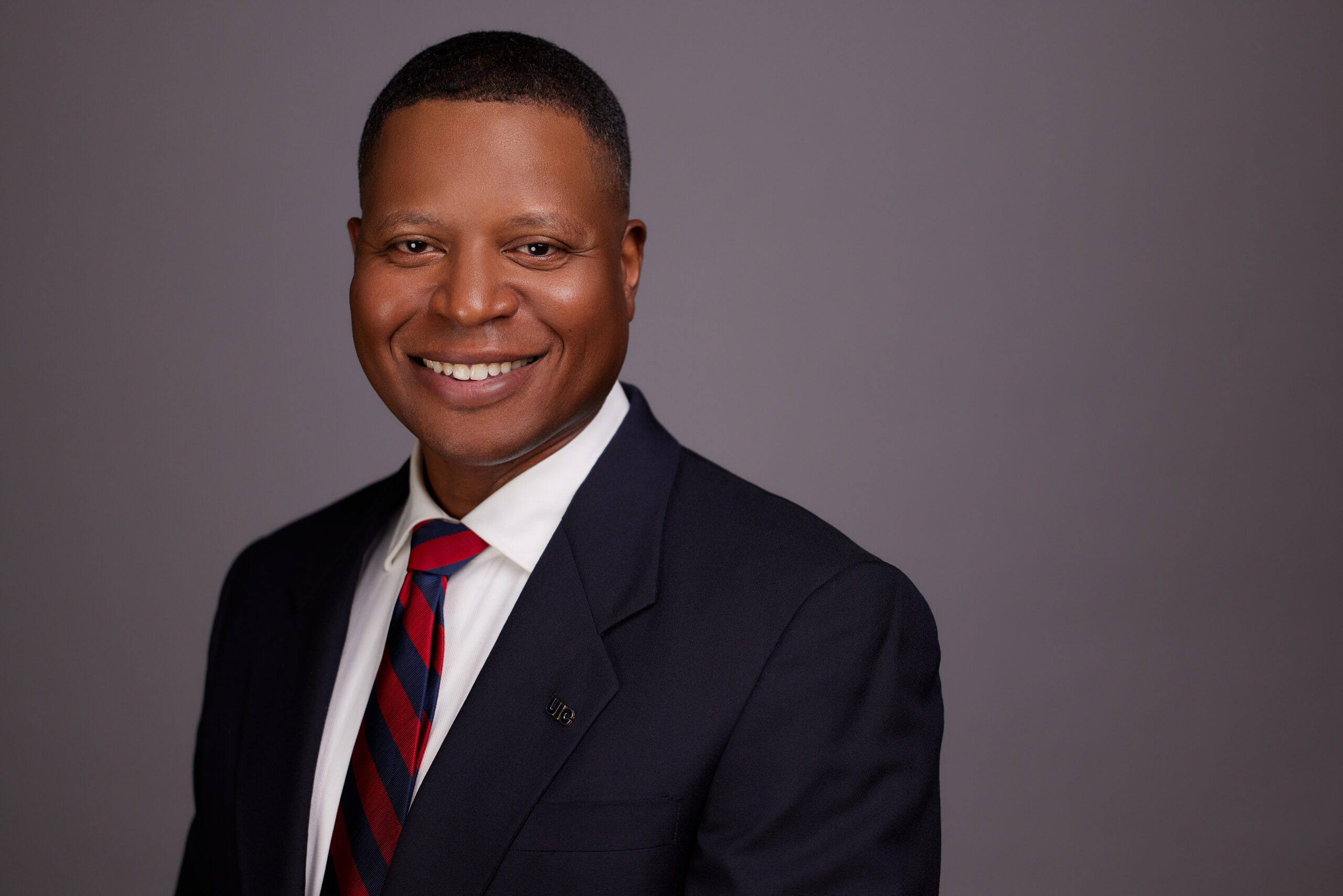 Craig Thames
Craig has filled multiple roles at UL Solutions, where he not only certified products that suppress fire and operate in potentially explosive atmospheres but investigated complaints against products UL certifies.  Root cause, failure mode and effects, and data analysis techniques were exploited to drive corrective actions and develop innovative customer solutions.  In his current role as HR Analytics and Intelligence Manager, multiple technologies are leveraged to influence workforce decisions made by business leaders.  Craig earned both Bachelor's and Master's degrees in Mechanical Engineering from the University of Illinois at Chicago, (UIC), and is a licensed Professional Engineer in Illinois.  Craig is married with two children and is a current consultant and former board member of the non-for-profit, EPIC foundation, dedicated to empowering people with invisible chronic illnesses. Craig also has a long relationship with UIC's Equity and Inclusion in Engineering Program, which helps aspiring scholars navigate their college careers.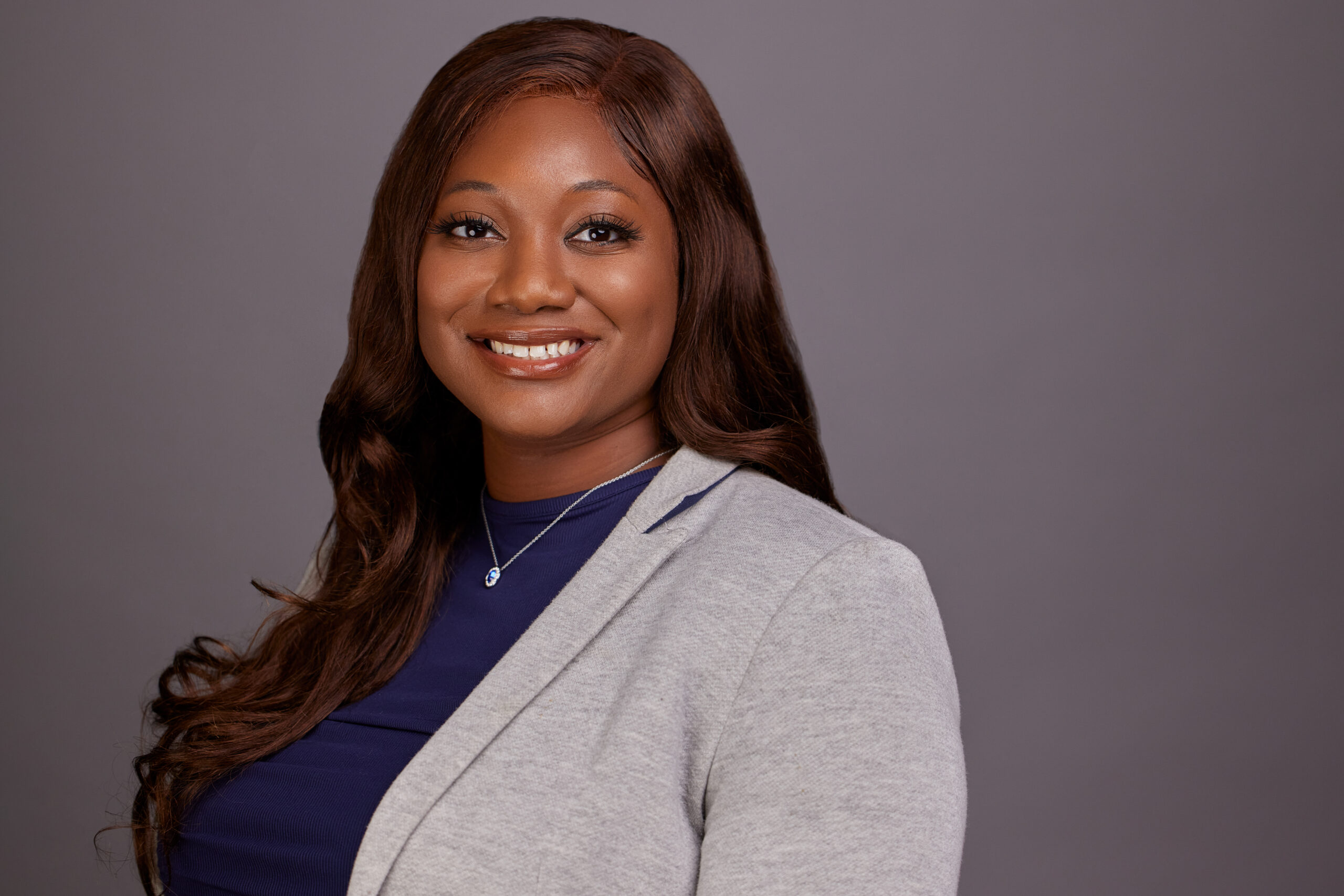 Paris Thomas
Paris is a Co-Executive Director (Co-ED) at Equal Hope and has more than 10 years of experience in healthcare community programming. As Co-ED of Community Health Innovation & Health Equity Alliances at Equal Hope, Paris shares the responsibility of overall operations, finance, resource development, and program management. Paris has previous experience leading community health programs and developing innovative strategies to improve access to care for underserved populations in FQHCs, PCMHs, Medicaid & Medicare, and the QIN-QIO for Illinois. Paris earned a Bachelor of Science Degree in Physiology from Grand Valley State University and a Master of Science Degree in Community Health from the University of Cincinnati. Paris is currently a Health Sciences Ph.D. Candidate at Northern Illinois University whose dissertation focuses on community violence and health disparities. Paris currently resides in the west suburbs of Chicago, with her husband Rick and their three children, Zariah, Regan & Ricky III.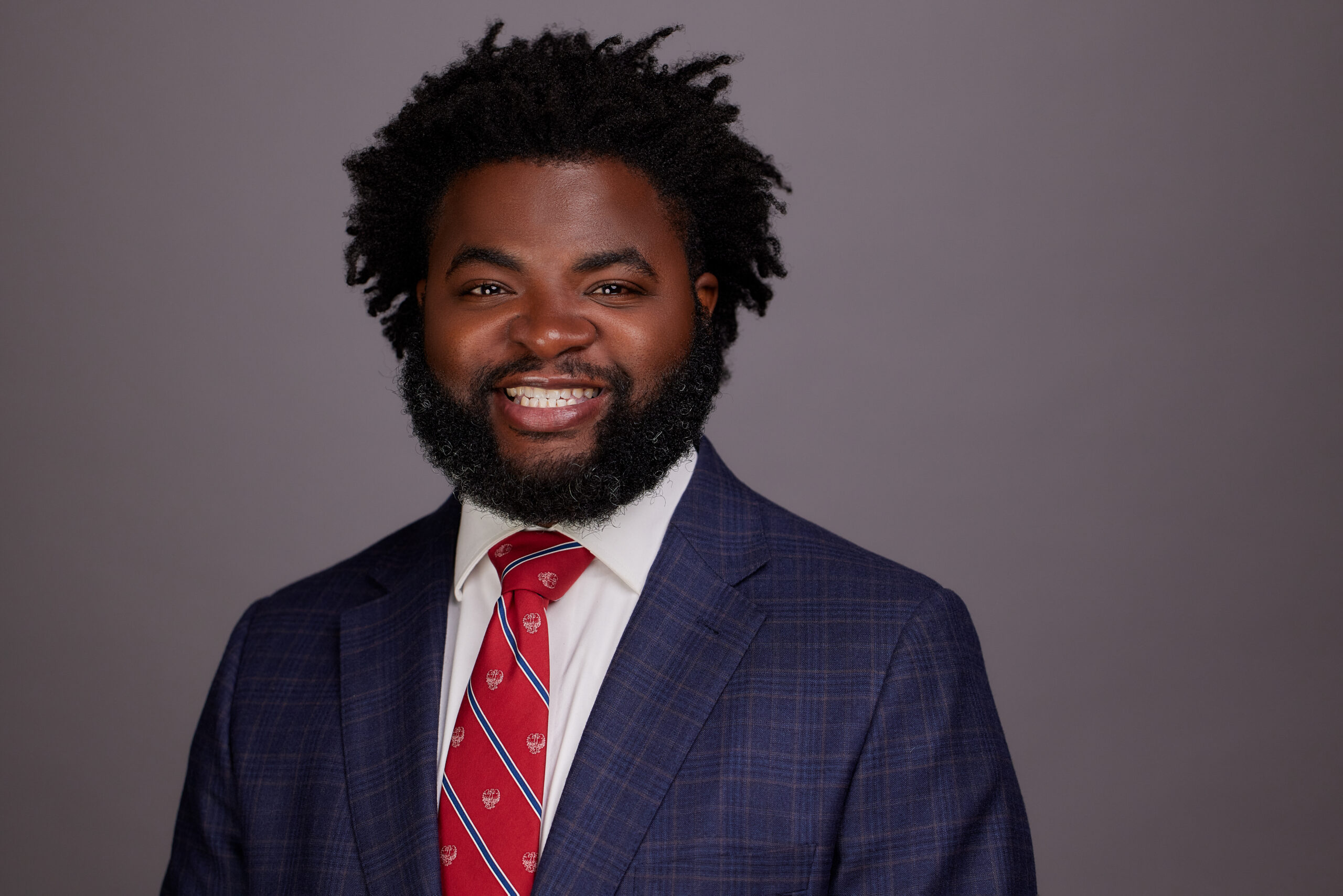 Timothy Turner
Tim Turner is a Director on the Pharmacy Insights team at Walgreens where he leads a customer analytics and data-driven insights team that drives pharmacy business strategy and decision-making.  He completed his MBA at the Chicago Booth School of Business in 2020 with concentrations in Business Analytics, Behavioral Science, Entrepreneurship, and Strategic Management.  He completed his undergraduate studies at Harvard University where his primary concentration was Economics and his secondary concentration was African and African-American History.  He currently serves as Mentoring Co-Chair for the 100 Black Men of Chicago, Vice Chair of the Associate Board of BUILD, Inc., and Board Member for MAPSCorps.  Tim is originally from Manchester, TN and currently resides in the North Kenwood neighborhood of Chicago.  His interests include small business consulting, social justice, sports, music, board games, and behavioral economics.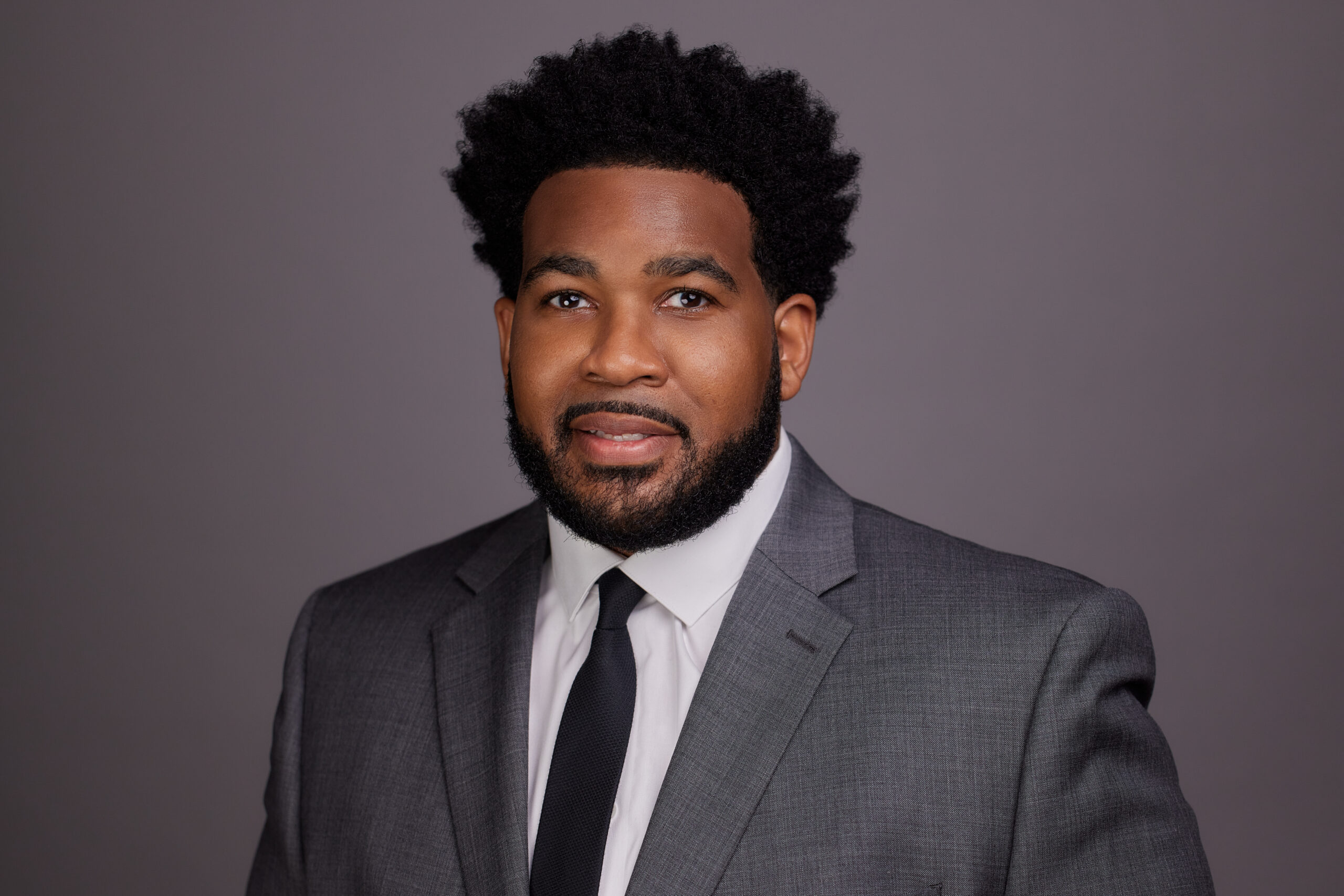 Justin Walker
Justin is a design researcher and strategist at ChiByDesign, where he leads and supports the design of anti-racist social interventions across Chicago and trains leaders across the country to practice anti-racist design. Before joining ChiByDesign, Justin was a management consultant, leading financial transformations for fortune 500 clients while working with Clearsulting. His experience also includes time at EY working across regulatory compliance, financial crimes, large-scale technology implementations, and service offering development.
Justin holds a Bachelor of Science degree in accounting from Florida A&M University, a Master of Accounting degree from the University of Michigan, and a Master of Design degree from the Institute of Design at IIT. Justin resides in Chicago with his partner Mercedes Little, their son, Forest, and dog Stokely.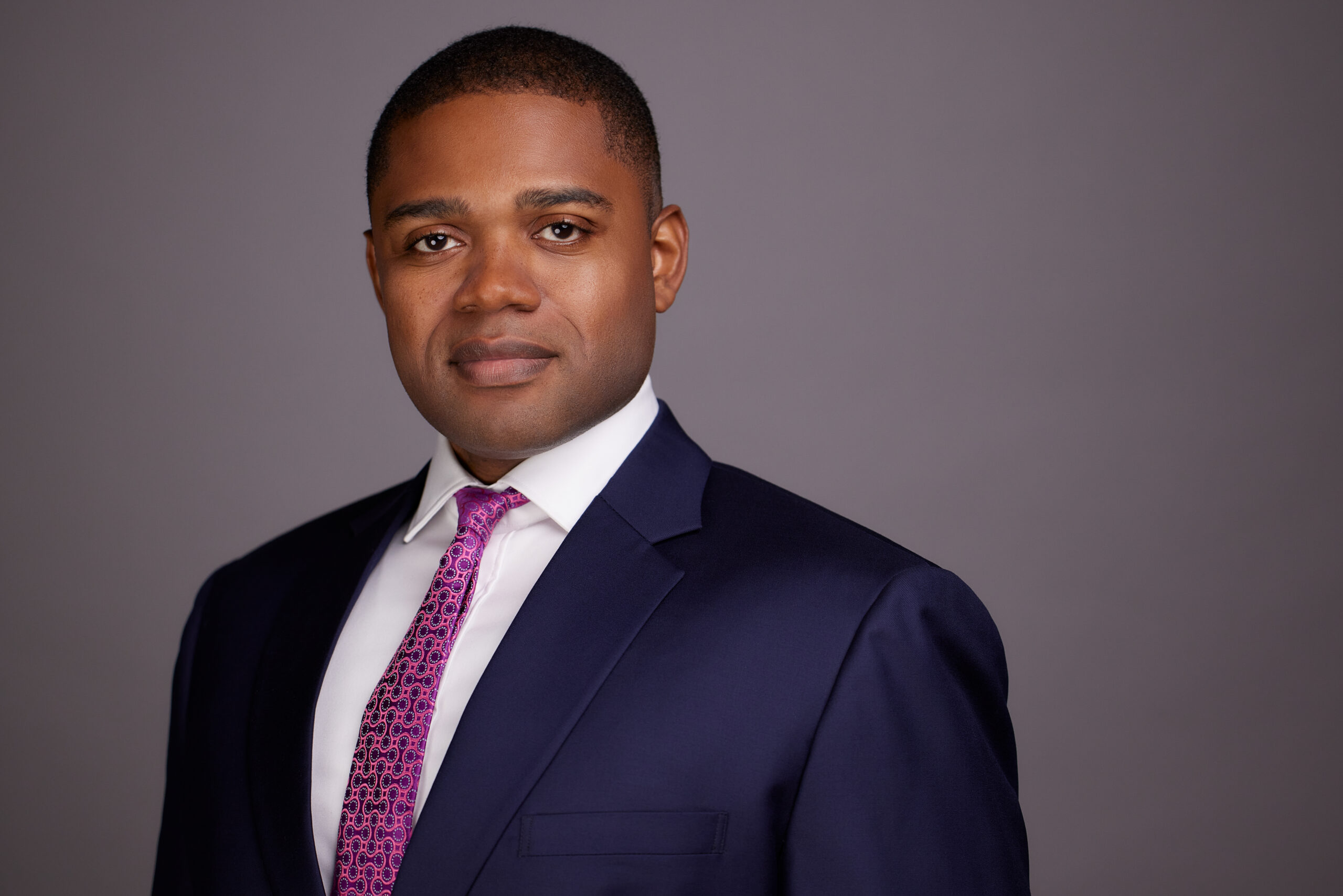 Bruce Woods II
With 14+ years of experience, Bruce Woods II has demonstrated leadership in providing strategy and execution expertise. This includes spearheading process improvement initiatives, large scale global projects and operational strategy development. Currently, Bruce serves as Vice President, Advanced Development Program at Northern Trust. In this role, he is 1 of 2 individuals piloting an initiative that provides top talent an opportunity to broaden their business acumen while preparing them for future executive roles. Prior to Northern, Bruce held positions at Huron Consulting, Fifth Third Bank, and Republic Bank of Chicago. Bruce graduated from Duke University with a degree in Economics and is PMP certified. His community affiliations include: Northern Trust Centennial Fund (Board Member), Pursue Scholars (Mentor), and A4CB/Neighborhood Entrepreneurship Lab (Project Strategist). An avid music lover, Bruce has served as Director for a multimedia advertising startup, creating "jingles" for large companies. He's also a member of the Recording Academy.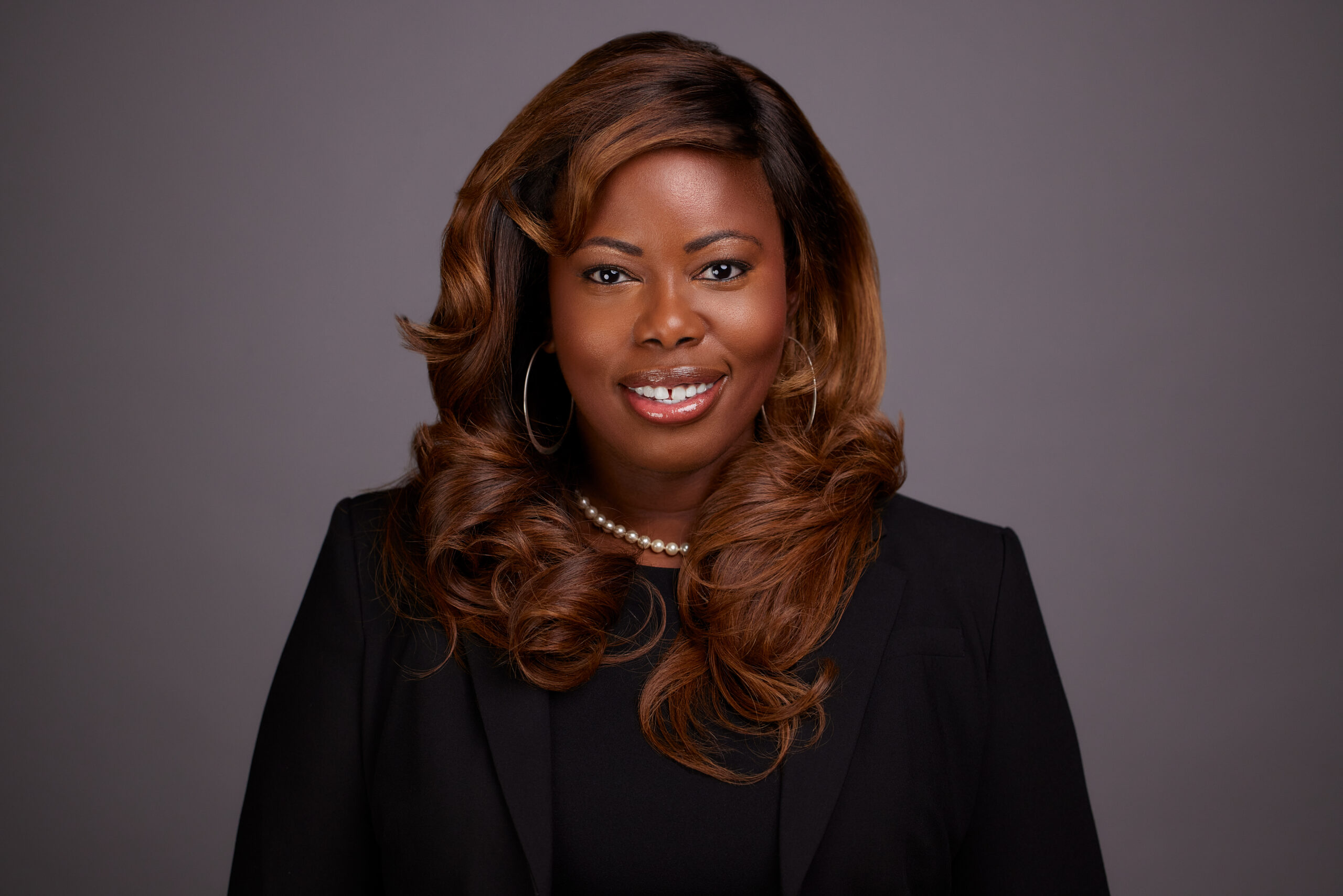 Constance Wright
Constance Wright is the Assistant Dean of Academic Standing for Weinberg College at Northwestern University.  Constance specializes in operationalizing policies and creating sustainable educational opportunities for underrepresented minority, first generation, and lower income student populations in college and professional programs. She is responsible for managing the College's undergraduate standing and enrollment exception processes. Constance also develops student success initiatives designed to create equitable opportunities and outcomes for underrepresented undergraduate student populations. Constance has lecturer appointments at Loyola University School of Law and UIC School of Law.   Most notably, she has worked with Minority Legal Education Resources, Inc since 2007 to help students excel in law school and pass bar examinations in Illinois and California. Constance has a Bachelor of Arts in Sociology from North Carolina State University, a Juris Doctor from the John Marshall Law School, and a Master of Education in Higher Education Administration from Loyola University Chicago.