Ready to take your business to the next level?
Our 9-month program is especially designed to help Black-owned businesses scale and grow.
The application for the 2023 cohort is closed. 
---
UPCOMING EVENTS
N/A
Application Overview
Thank you for your interest in applying for the nextONE Program.  This program is designed to provide up to fifteen small business owners the combination of business skills and societal awareness needed to become active participants in helping to transform communities in the Chicagoland area.
The program will officially begin in February 2023 and meet at least monthly for nine months ending in November 2023.  Instruction will be primarily online with in-person activities dependent on the safe availability of facilities for in person interaction.
Participants will receive business education, business support services, information to help enhance access to capital, and perspectives on how small businesses can impact the major issues challenging communities of color.
---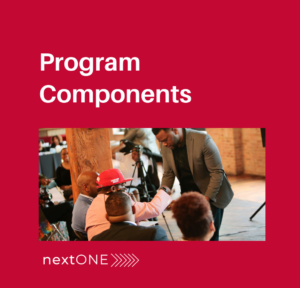 The nextONE program has four primary components:
BUSINESS TRAINING
Peer-to-peer learning about business and how businesses can create social impact in a collaborative group environment
Self-awareness about positive and negative habits gained in the practice of business that may be accelerating or limiting results
Learn how to:
identify, evaluate and capitalize on new growth opportunities
enhance your leadership skills
hire, fire and build an enduring high performing team
build an effective sales and marketing effort
create a dynamic living business plan that won't sit on the shelf
take advantage of governmental contracting opportunities
design and align your business operations to ensure growth
know the right questions to ask your accountant and financial advisors
BUSINESS SUPPORT SERVICES
Business advising to identify specific areas for business improvement and tailor growth opportunity planning
Technical assistance from subject matter experts to provide business support for critical issues and increase capacity
Networking opportunities to enhance exposure and build relationships with local small business owners, financial institutions, and key community stakeholders
ACCESS TO CAPITAL
Understand when capital is required to grow your business
Identify the best source of capital based on underwriting requirements of lenders
Prepare and position your business for capital
SOCIETAL IMPACT
Perspectives on challenges impacting communities of color
Opportunities to forge potential solutions and collectivize impact
---
Is nextONE Right for You?
The program will be most beneficial for business owners who:
Own an established business that is poised for growth
Lack a support system for thinking through business challenges
Is interested in considering new frameworks for marketing, operations, and financial gaps
Wants to take inspired action towards their business goals
Business revenues between $250,000 – $4 million in the most recent fiscal year
At least two employees (including the business owner)
Business in operation for at least two years
Have financial documents including business tax returns, income statements and balance sheets
The potential and desire to grow and create jobs in the community
Program Requirements and Expectations
If your application is selected for consideration, you must commit to attending the entire nine-month program (nine monthly learning sessions, associated workshops, and graduation), complete homework in advance of each session (this commitment totals approximately 6-8 hours per week), submit a completed growth plan prior to the final session, and provide a business pitch to a group audience.
Final Notes 
Applications are currently being accepted.
Don't wait until the last minute; start applying today! To apply, please complete all the sections in their entirety to be considered for participation.  You will receive an email when there's an update on the status of your application including acknowledgement of receipt of your materials.  If your application is moved forward in the process, you will receive an email request to provide supporting documentation to substantiate the information you provided in this application and to schedule an interview.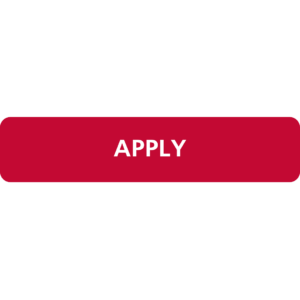 ---
ACADEMIC PARTNERS
Polsky Center for Entrepreneurship & Innovation at the University of Chicago
FUNDING PARTNERS
AT&T
Boeing
Polk Foundation
Target
ADVISORY PARTNERS
1871
Hyatt Corp.
ITW
mHUB
PAST INFORMATION SESSIONS
Tuesday, January 17, 2023 – 10 a.m. – 11 a.m.
This session has ended. Watch the recording.
&nbsp