SUMMIT 2021: Leading Toward Equity
A Virtual Convening on Building Wealth in the Black Community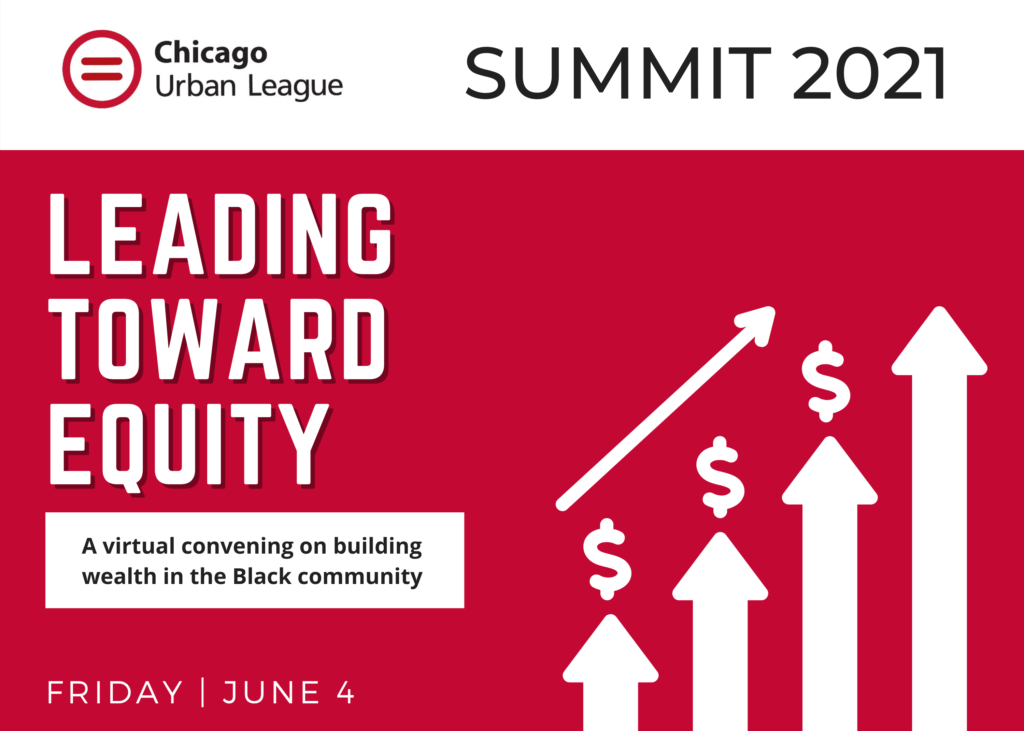 In the fight for equity, business ownership matters. Jobs matter. Leadership matters.
Even as Covid-19 vaccines are being distributed, our communities continue to experience negative effects from the pandemic and from longstanding structural racism. Economic impacts often hit hardest. And they are felt from classrooms and kitchens to sick rooms and virtual unemployment lines.
As an advocate for Chicago's Black families and communities, the Chicago Urban League believes strong Black-owned businesses can help lead the way to economic equity. We are committed to ensuring that Black entrepreneurs have the resources they need to succeed.
On June 4, 2021, the Chicago Urban League will convene its 2021 SUMMIT, themed Leading Toward Equity. In a virtual, daylong event, we will share new research on Chicago's Black-owned businesses from our Research & Policy Center, and feature a solution-focused conversation on addressing the needs of Black business owners. The morning discussion will conclude with a keynote presentation, which will be followed by our WOKE Entrepreneur Summit, our Citywide Job Fair, the IMPACT Summit, and our 2021 Youth Summit. All events will be held on a virtual platform.
Admission to SUMMIT 2021 is FREE, but online capacity may be limited.

— 9:15 a.m. – 10:30 a.m. —
From Economic to Emotional: The Continuing Toll of the Twin Pandemics
The Chicago Urban League's Research & Policy Center and its Center for Entrepreneurship & Innovation have launched a study exploring the psychological impact of Covid-19, as well as social unrest in the aftermath of the deaths of George Floyd and Breonna Taylor. Our goal is to understand the stressors and strains experienced by Black entrepreneurs during this challenging period and the impact these experiences have had on the personal, professional and emotional wellbeing of black business owners—and ultimately on the health of their businesses.
During our 2021 Summit, we will share preliminary findings and host a multi-disciplinary panel of experts from the areas of mental health, banking, community development, and government to discuss their implications.  Join us for this important discussion.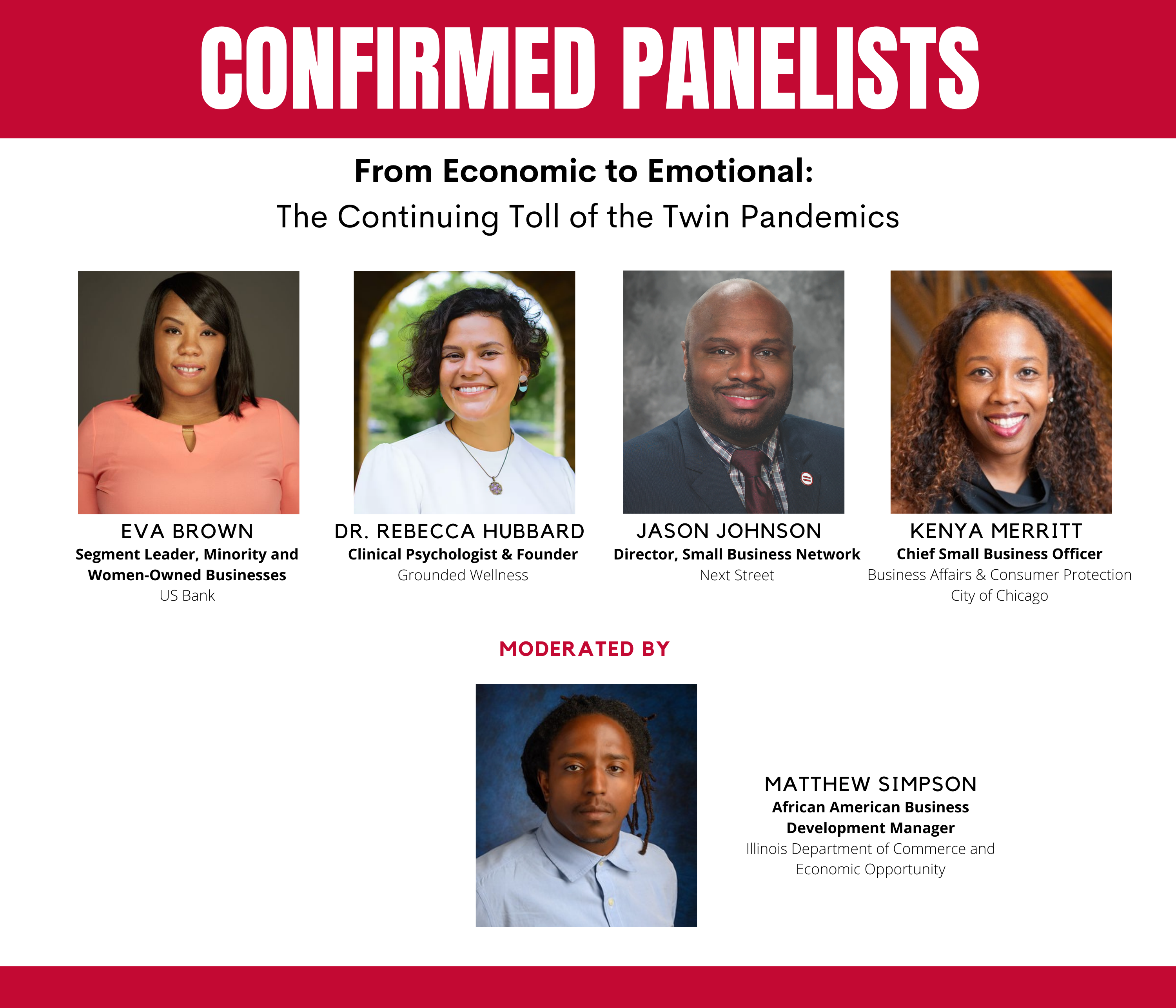 — 10:30 a.m. – 12:00 p.m. —
From Reparations to Redistricting: The Intersection of Voting Rights and Economic Equity
As some states pose legislation to make it harder to vote, we will host a conversation on why voting rights are essential to achieving equity. We will explore topics from Illinois' loss of a congressional seat to one form of reparations in Evanston.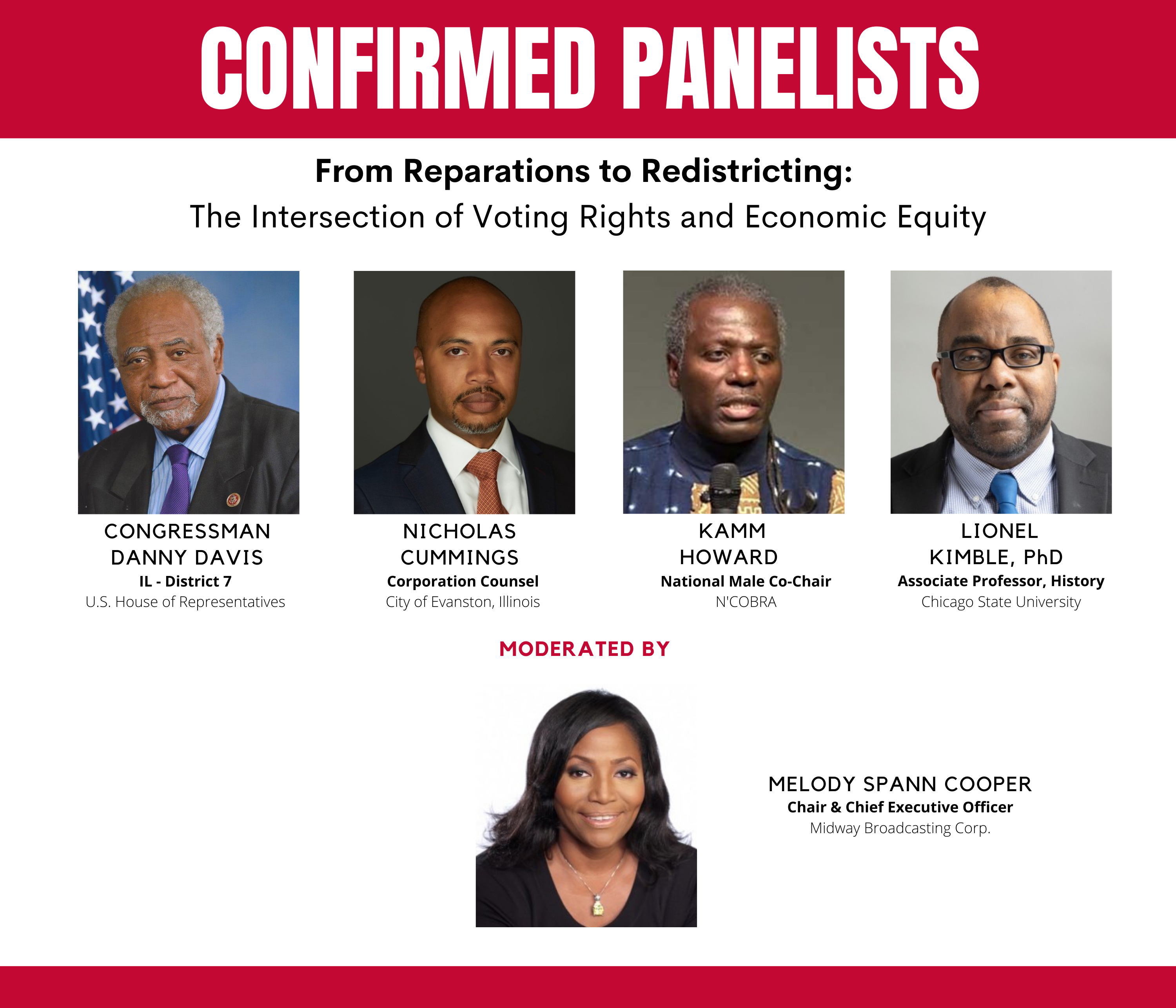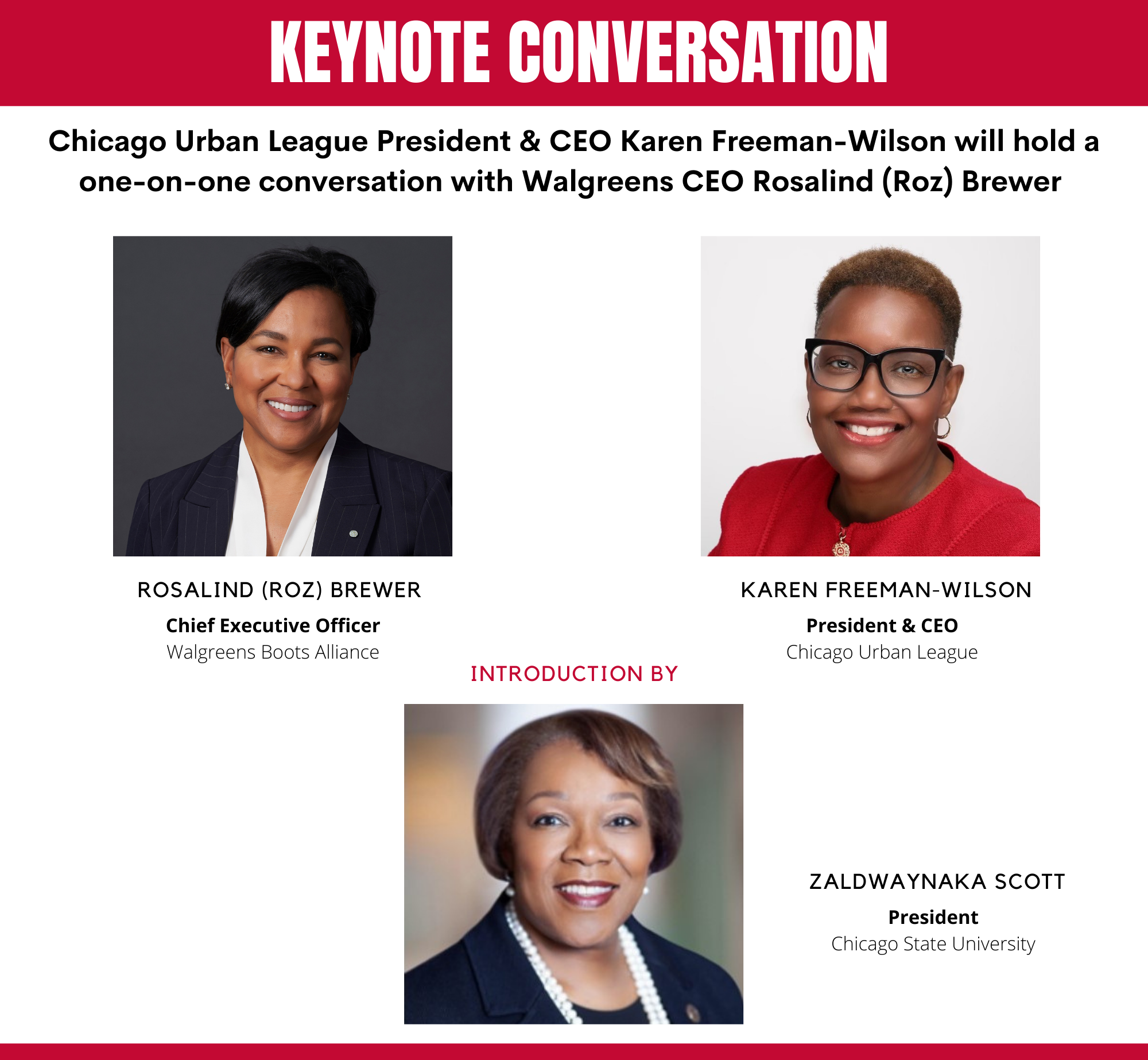 IMPACT Day
"Fearless Leadership"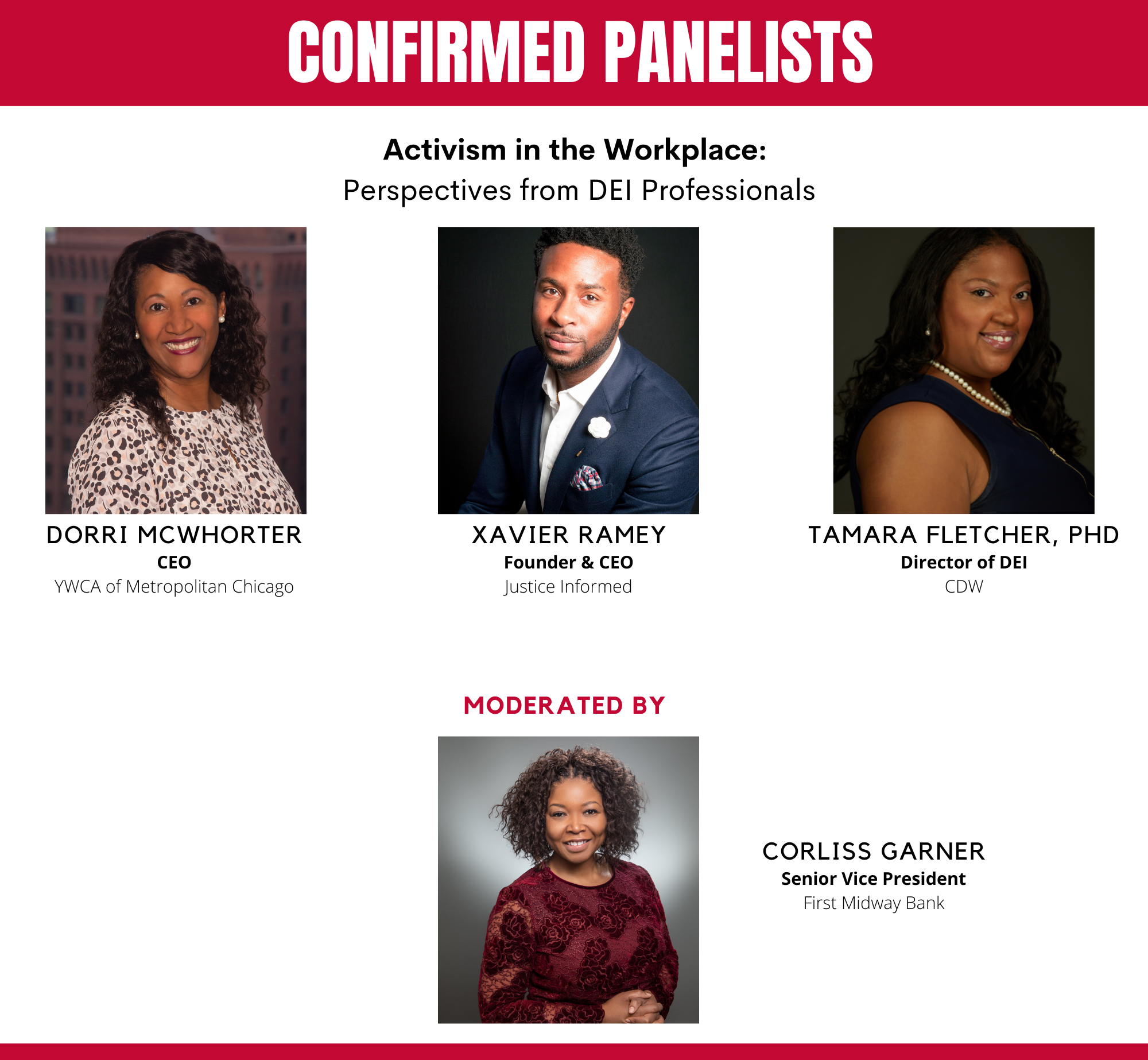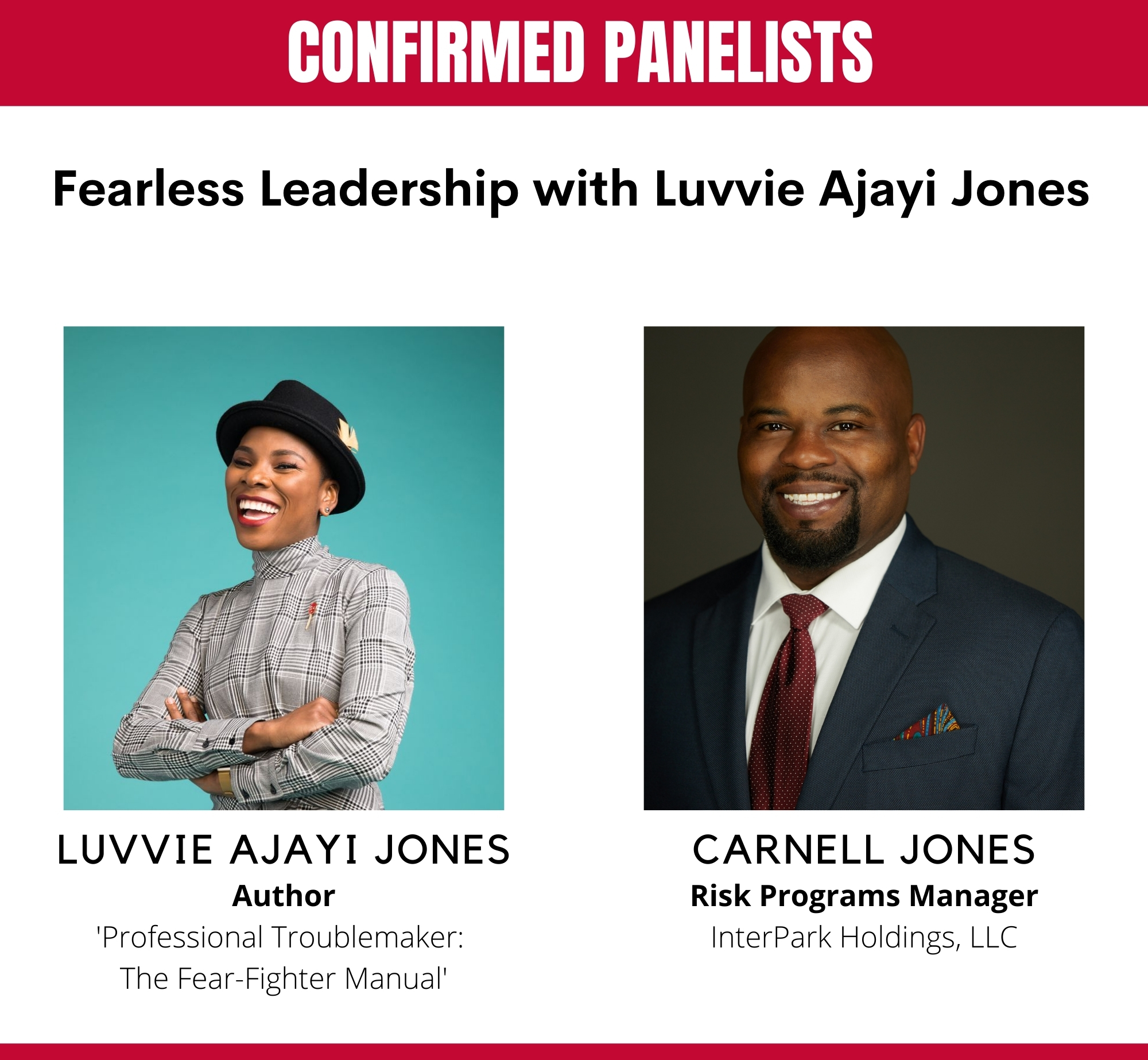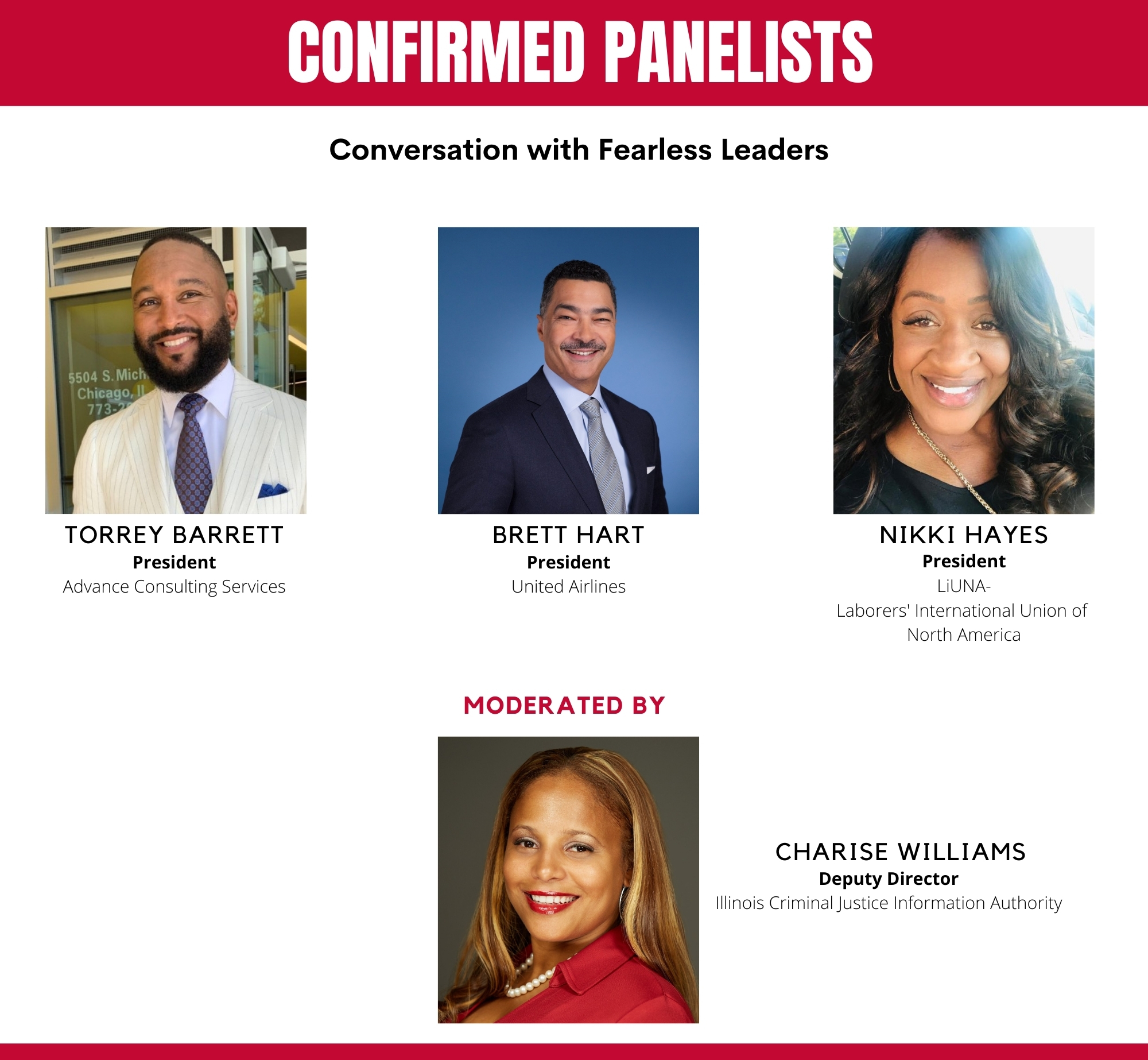 — 1:00 p.m. – 2:50 p.m. —
Your Books are Wack- How to Position Your Finances for Success
Participants will learn best practices for managing their financials and positioning their business to acquire capital. Panelist include Hadassah Hickman, Jeff Badu and James Parker as moderator.
— 2:00 p.m. – 2:50 p.m. —
You Gon Learn Today- Business Lessons Learned from the Pandemic
A panel of entrepreneurs share best practices that they learned for operating in an unpredictable, ambiguous environment. Panelist include Kenya Merritt, Yasmin Curtis, Eric Dantzler and Jonathan Goodell as moderator.
— 3:00 p.m. – 2:50 p.m. —
My Product is Lit- Creating a Memorable Customer Experience
This workshop teaches business owners how to create a powerful customer experience when delivering their offering. Panelist include Diane McDonald, Trez Pugh and Leslie Williams as moderator.
— 4:00 p.m. – 5:00 p.m. —
WOKE Pitch
Three businesses compete for a cash prize.
— 4:00 p.m. – 5:00 p.m. —
WOKE Kick-Back: Virtual Edition
Networking and happy hour powered by MolsonCoors.
IMPACT Day 2021 Speaker Bios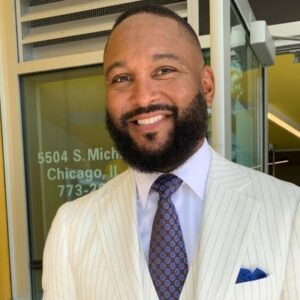 Torrey L. Barrett is a native of Chicago and the principal of Imagine Development Group, a minority-owned and certified leading boutique real estate development firm with significant local experience in market-rate, mixed-income and affordable housing. Prior to starting Imagine Development Group, Torrey has a long history of running a social justice organization to improve the quality of life for thousands of youth.
In 2004, Torrey's reputation for providing quality service and his efforts for bringing about peace received international recognition. Torrey was appointed U.S. Chapter President of Youth Federation for World Peace International. In that capacity, Torrey facilitated bringing large groups of youth from America to foreign countries to engage the youth of those countries in peaceful negotiations. Torrey's work in the Middle East earned him an Ambassador for Peace title by the State of Israel. As U.S. Chapter President for YFWP, Torrey has partnered with Martin Luther King, III and the Realizing the Dream organization to work with citizen of Nairobi Kenya after the post-election violence that took place.
Torrey continues to dedicate his time boards and committees representing various important causes such as Chicago's Business Leadership Council, Associate Board of Make A Wish Foundation, and Advisory Board for Chicago Fire Department, and Board of Directors for Youth Freedom for World Peace International, Advisory Board for University of Chicago Medical, and Founding Board Member of Emerald South (Obama Foundation CDC).
Torrey founded the Emerald South Economic Development Collaborative, a new community and economic development organization in response to the new developments in Washington Park, Woodlawn, and South Shore such as the Obama Presidential Center. The Board Chair is the former U.S. Secretary of Education, Arnie Dunkin.
To ensure new developments are leveraged to benefit the residents and local economy, Torrey convened a group of representatives from the Obama Foundation, City of Chicago, Chicago Community Trust, Network of Woodlawn, University of Chicago and Washington Park Consortium in summer 2016 to form a coordinated plan. In addition, Torrey's team implemented a significant community engagement program. Approximately 1,500 people were engaged across the three neighborhoods during a series of 16 community meetings to provide their input into the design of the organization.
Torrey maintains a leadership position at the KLEO Center as its Chief Executive Officer. Over the last decade, Torrey has led public relations matters including community focus groups, elected officials, and stakeholders such as Northwestern University, University of Illinois Chicago, Rush, IIT and University of Chicago. He has led various programs and human capital development activities relating to public safety, education, economic development and health and human services. Torrey has also raised more than $34.5 million in public and private resources to support a variety of programs.
Torrey spent 10 years as the Director of Public Engagement for the Life Center Church of God in Christ. In this role, he developed an outreach plan to link the members of the church with community residents. He also managed operations for the existing 1,500-member organization including providing leadership to the Board of Directors.
Torrey serves in a co-developer role on a development team that has partnered with the Chicago Housing Authority to invigorate Cabrini- Green. The Development Plan includes 482 mixed-income housing spread across a variety of building types including a signature 21-story high-rise building. Torrey will also support the team to develop and implement a Community and Supportive Service Plan with dedication to creating an enriched lifestyle for all residents of the community.
Torrey has received recognition from a great number of individuals and organizations, including Mayor Rahm Emanuel as well as:
2006- Nairobi Kenya Prime Minister Award
2006- Chicago Defender Men of Excellence Award
2012- Whose Who Chicago 40 under 40 Award
2012- Emerging Young Leader designation from the Congressional Black Caucus
2014- Chicago Urban League Innovators Award
2014- Cook County State's Attorney C.F. Stradford Award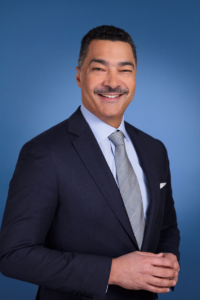 Brett Hart, President, United Airlines
Brett J. Hart is president of United. In this role, Brett is responsible for leading the company's external- facing functions including the government affairs, regulatory, corporate communications, advertising, market and community innovation, legal, global community engagement and environmental sustainability teams. He also oversees business-critical functions such as the customer experience, corporate real estate, human resources and labor relations teams.
Previously, Brett served as executive vice president and chief administrative officer for United, where he oversaw the company's legal and environmental affairs; corporate security; corporate real estate worldwide; government affairs; community affairs; and international, regulatory and policy matters for the airline. Prior to joining United in 2010, Brett was executive vice president, general counsel and corporate secretary at Sara Lee Corporation, where he directed global legal operations for the corporation. After joining Sara Lee in 2004 as assistant general counsel, Brett held positions of increasing responsibility including deputy general counsel and global compliance officer. Before joining Sara Lee, Brett was a partner at Sonnenschein Nath & Rosenthal in Chicago. Prior to that, he served as special assistant to the general counsel at the U.S. Department of Treasury in Washington, D.C.
Brett is a member of the Board of Directors at Abbvie. He serves on the Obama Foundation Inclusion Council, University of Chicago Board of Trustees, Northwestern Medical Group Board of Directors, Chicago Council on Global Affairs Board of Directors, Legal Services Corporation Executive Council, Equal Justice Works Board of Counselors and the Herbie Hancock Institute of Jazz Board of Trustees.
Brett received his Bachelor of Arts in philosophy and English from the University of Michigan and a Juris Doctor from the University of Chicago Law School. He is married and has three sons.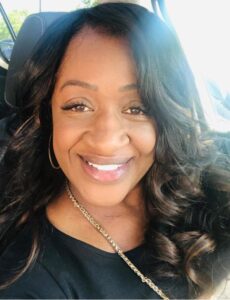 Nicole "Nikki" Hayes, Entrepreneur, Labor and Small Business Advocate
Nicole "Nikki" Hayes is as passionate about helping others in business as she is in running her own business.
Since 2012 Nikki has realized a lifelong dream of bringing an outdoor dining experience to Chicago's gorgeous skyline on the South Side where she lives and works. She owns and operates Pier 31, the first black-owned restaurant and bar on the 18-mile lakefront.
Nikki's passionate advocacy for small businesses is well known. She was appointed to the inaugural Cook County Small Business and Supplier Diversity Commission by Commissioners Dennis Deer and Stanley Moore in March 2019.
Nikki Hayes is currently the President of Laborers' Local 1001 Union under the Laborers' International Union of North America (LiUNA). In this role she oversees organizing, the political action committee, laborer training and apprenticeship. Prior to Local 1001, Nicole served 15 years with the City of Chicago overseeing the Bureau Traffic Services Abandoned Auto Program, in the Department of Streets and Sanitation.
In addition to being dedicated to business, Nikki is extremely civic-minded and dedicated to community service and philanthropy. She has held multiple offices on multiple committees: Former Vice- President of Jack and Jill of America Incorporated, Chicago Chapter, the Recording Secretary of the LiUNA Women's Caucus, Board Member of the Illinois Women's Institute for Leadership and Board Member of the Local School Council of Kenwood Academy and Murray Language Academy, Brightstar Community Outreach Corporation Board Member and Trustee and Secretary of the Laborers' Annuity and Benefit Fund.
A lifelong resident of Chicago's South and West sides, Nikki attended St. Malachy Elementary School, Lane Technical High School and Southern University in Baton Rouge, Louisiana. Nikki received her certification in Labor Relations at the National Labor College in Baltimore, Maryland.
Nikki is the mother of three children and currently resides in Bronzeville.
Nikki's mantra to herself and others – "When you believe in yourself, there is no place for other people's doubts…"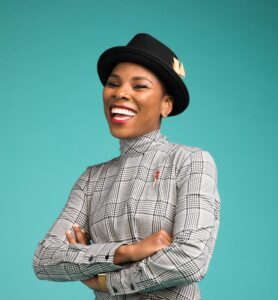 Luvvie Ajayi Jones, Author
Luvvie Ajayi Jones is a two-time New York Times bestselling author, podcast host, and sought-after speaker who thrives at the intersection of humor, media, and justice. Her critically acclaimed books Professional Troublemaker: The Fear-Fighter Manual and I'm Judging You: The Do-Better Manual were instant bestsellers and established her as a literary force with a powerful pen.
An 18-year blogging veteran, Luvvie writes on AwesomelyLuvvie.com, covering all things culture with a critical yet humorous lens. Her singular voice and trademark wit are what she uses to speak truth to power across platforms. She has contributed to several anthologies (You Are Your Best Thing, Hungry Hearts, Black Girls Rock) and has written for the New York Times. In addition, her work has been featured in outlets such as NPR, Forbes, Inc, Fortune, Essence, Chicago Tribune and more. Luvvie was also featured in the documentary, She Did That, which showcases Black female entrepreneurs and is available on Netflix.
That same razor-sharp voice spurred her wildly popular TED talk "Get Comfortable with being uncomfortable" to over 6 million views. Luvvie is an internationally recognized speaker who has appeared on stages all over the world (Barbados, France, Ireland, Czech Republic, The Netherlands, Kenya, South Africa and Spain to name a few). She's been a featured speaker at noted conferences such as: Cannes Lions, SXSW, Leadercast, 3% Conference, MAKERS Conference.  Luvvie has also spoken at some of the world's most innovative and disruptive brands, such as Google, Facebook, Microsoft, Twitter, Spotify, Nike, Bank of America, Deloitte, and Clif Bar. She is also co-creator of the #SharetheMicNow global movement.
With her gift of gab, Luvvie is the host of a podcast the same name as her book, Professional Troublemaker, where she is in conversation with changemakers and trailblazers who have committed to disrupting for the greater good. Guests such as Bozoma Saint John, Gabrielle Union, Jemele Hill, Richelieu Dennis and Jenifer Lewis have appeared on the podcast to talk about their journeys to becoming trailblazers in their industries. Started in February 2018, the podcast has almost 3 million downloads, was chosen as "New & Noteworthy" by Apple Podcasts and featured in their "BOLD WOMEN" collection. It was chosen as a "featured podcast" by Spotify, and NPR's Michel Martin chose it as a "Must Listen."
Luvvie connects with her audience through her social network, LuvvNation – a space for elevated conversations. It serves as a safe space in a dumpster fire world and has over 14,000 members.
She has received numerous accolades including being chosen by Oprah Winfrey as part of her inaugural SuperSoul100 list as someone who "elevates humanity." Her alma mater, the University of Illinois at Urbana-Champaign, honored her with the Outstanding Young Alumni Award and the Council of Urban Professionals presented her with their Breakthrough Award.
Born in Nigeria, bred in Chicago and comfortable everywhere, Luvvie enjoys laying around in her plush robe, eating a warm bowl of jollof rice in her free time. Her love language is shoes.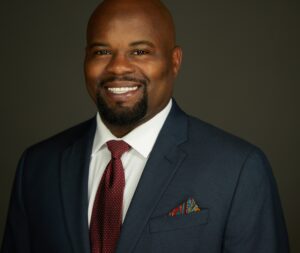 Carnell R. Jones, Risk Programs Manager, Interpark Holdings, LLC
Carnell R. Jones is the Risk Programs Manager with Interpark Holdings, LLC, a Parking and Real Estate company headquartered in Downtown Chicago with over 600 employees nationwide and 110 parking real estate assets valued at $1.2B. In this role, Carnell is responsible for the development and maintenance of corporate Risk Management and Safety policies, management of liability insurance matters, as well as the development and facilitation of employee safety training. Prior to this role, Carnell has functioned as an Operations Manager for Interpark and oversaw a portfolio of 5 parking assets in Downtown Chicago. Carnell graduated from Morehouse College with a B.A. in Business Management and a Minor in Economics and currently serves as the Vice President of Community Service for the Chicago Area Morehouse Alumni Association. In addition, Carnell enjoys aiding in the enrichment of young men and has done so through varying mentoring relationships, as well as serving as a volunteer Assistant High School Wrestling Coach. Carnell grew up in Fort Washington, Maryland but has called Chicago his home for the last 14 years and currently resides with his wife in the Grand Boulevard neighborhood.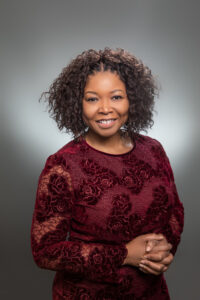 Corliss Garner, Senior Vice President, First Midwest Bank
Corliss V. Garner is Senior Vice President and Head of Corporate Social Responsibility and Diversity, Equity & Inclusion at First Midwest Bank.  In this inaugural role for the company, Corliss is responsible for designing and executing strategies in diversity, equity and inclusion and corporate citizenship that drive the bank's business and growth agenda. She works closely with the CEO, executive leadership and the Board of Directors to ensure corporate responsibility and diversity, equity and inclusion is integrated into every aspect of the company.
Prior to joining First Midwest Bank, Corliss held leadership positions at BMO Financial Group in several areas including operations, wealth management, commercial lending, community giving and diversity and inclusion.  She has served as a trusted advisor providing unique financial solutions to high-net-worth clients.   She also worked in commercial lending, delivering customized banking services to small and medium sized businesses across all industries.  Corliss developed and led community giving strategies with a focus on diverse markets across the bank's US footprint.  In her most recent experience at BMO, she led the strategy, operations and governance of 14 employee resource groups in the U.S. and Canada, driving diversity and inclusion, talent development and acquisition, and employee engagement strategies by supporting over 8,000 employees across the company.
Corliss is a graduate of DePaul University, has completed several leadership programs, including the Chicago Urban League/University of Chicago Booth School of Business IMPACT program and Leadership Greater Chicago, and has earned the Certified Trust and Financial Advisor (CTFATM) and the Certified Financial Planner (CFPTM) designations.  She has received the Chicago Defender Woman of Excellence Award, Black Women's Expo Phenomenal Woman Award, Chicago African Americans in Philanthropy Champion of Diversity Award and is a Leading with Virtue honoree.  She frequently speaks via various media channels and platforms, sharing her expertise on business, financial literacy, corporate citizenship, and diversity, equity and inclusion.
As a lifelong west side Chicagoan, Corliss is very passionate about giving back to the community. She has served as a contributing financial columnist to the Chicago Defender, is a former Trustee of the Chicago State University Board of Trustees and is a Life Trustee of the advisory board of The African American Legacy at The Chicago Community Trust.  Corliss has also held board positions with the DePaul Coleman Entrepreneurship Center and the Executive Service Corps of Chicago.  Corliss believes deeply in educating, mentoring and supporting young people, women and people of color.  In 2013, in honor of her late mother Corliss created the Murry L. Garner Scholarship Fund supporting college aspirations for African American girls from the west side of Chicago.  She has been a longtime supporter of the United Negro College Fund, enjoys participating in career exploration experiences for young people and frequently spends time sharing her diverse career journey with rising leaders across many industries.
In 2021, she began developing the West Side Giving Circle in partnership with several community leaders and the Chicago Foundation for Women.  This charitable fund will support the great work of black led organizations serving black women and girls on the west side of Chicago.  She also founded HR2: Her Rise, Her Way, a trusted circle of black female human resource professionals seeking to advance their careers to the most senior roles in human resources.
Corliss' most treasured role is aunt to several nieces and nephews who she loves dearly. She is an avid traveler who deeply enjoys experiencing different cultures and seeing the wonders of the world.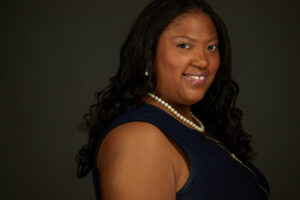 Tamara Fletcher, PhD, Director of DEI, CDW
Tamara Fletcher, PhD is Director of Diversity Equity and Inclusion at CDW, where she is responsible for establishing a diverse and inclusive culture.  She leads CDW's strategic efforts by engaging leadership in their commitment and involvement of Diversity and Inclusion, developing and facilitating Inclusion Education and Awareness strategies, designing and developing CDW's Diversity and Inclusion communication strategies, and leading organizational projects designed to attract, retain, engage and mobilize diverse talent.  She also maintains strategic oversight of CDW's twelve Business Resource Groups (BRGs).
Fletcher began her CDW career in 2005 as an Account Manager within CDW-Government's State and Local Segment.  After a year in sales, she joined the Sales Operations division where she quickly advanced into leadership as Supervisor of the CDW's Acount Manager Sales Assistant Program.  In 2011, Fletcher was promoted to Sales Support Manager, where she became responsible for the administrative support of CDW's entire sales organization.  She has been in Diversity Equity and Inclusion since 2013.
Fletcher graduated from Miami University in Oxford, Ohio with a bachelor's degree in Chemistry in 2005.  She obtained her Masters of Business Administration from Indiana Wesleyan Univerisity in 2011.  In 2016, she received her PhD in Organizational Leadership through the Business Psychology department of The Chicago School of Professional Psychology. Her dissertation was entitled "Beyond The Barriers: Exploring the Impact of Feedback on Breaking the Glass Ceiling for African American Women".  She is also a 2019 Fellow of the Chicago Urban League's IMPACT Development program. Presently, outside of work, Tamara sits on the President's Advisory Board of Link Unlimited in Chicago, IL, and serves as a founding member of the Chicago Music Award winning Gospel Singing Group, Divine Inspiration.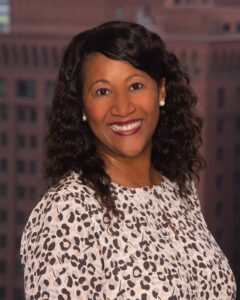 Dorri McWhorter, CEO, YWCA of Metropolitan Chicago
Dorri McWhorter became CEO of YWCA Metropolitan Chicago in March 2013 and has driven a transformation from traditional social service organization to 21st Century social enterprise. Central to the evolution has been work across the enterprise and leadership within the nonprofit sector to create efficiencies, improve access to resources, and deepen impact through the expansion of programs and services.
Increasing impact and organizational sustainability, YWCA Metropolitan Chicago's operating budget has grown from $10.5 million in 2013 to an expected $35 million in 2021. The organization has been an active contributor to many critical initiatives across the region, including Census 2020 outreach and engagement, COVID-19 relief, Contact Tracing, and community economic development efforts on the south and west sides of the city. The expansion of services has been boosted by the acquisition and strategic integration of other direct service and policy organizations including Project HELP, DuPage Early Childhood Collaboration, Voices for Illinois Children, StreetWise, World of Money, YWCA Lake County, and Partners in Community Building.
Dorri has led the YWCA's development of innovative digital services with the launch of YShop.org (e-commerce platform), womenshealthexchange.org (health insurance and information) and the MPWR, pronounced "empower", mobile app (community engagement).  Dorri led the process for the YWCA to partner on the development and launch of an exchange traded fund (ETF) for women's empowerment (NYSE: WOMN) in partnership with Impact Shares, which is the first non-profit investment advisor to develop an ETF product. Dorri was included in the inaugural list of "The Blue Network", comprised of the top 100 innovators in Chicago, by Chicago Tribune's Blue Sky Innovation and recognized by Good City Chicago receiving its Innovative Leader Award. Dorri is a 2019 Inductee in the Chicago Innovation Hall of Fame.
Dorri prides herself on being a socially-conscious business leader and is committed to creating an inclusive marketplace by leveraging a cross-sector approach of engaging business, civic and community partners. Prior to joining the YWCA, she was a partner at Crowe Horwath, LLP, one of the largest accounting firms in the U.S.. She also held senior positions with Snap-on Incorporated and Booz Allen Hamilton. Dorri serves on the Board of Directors for Lifeway Foods, William Blair Funds and Skyway Concession Company (Chicago Skyway). Dorri is also active in the accounting profession having served as a member of the Board of Directors of the American Institute of Certified Public Accountants (AICPA) and is the current Chairperson of the Board of Directors for the Illinois CPA Society. Dorri serves as Co-Chair of the Advisory Board of the First Women's Bank (in development).
Dorri is dedicated to empowering women as a founding member of the Women in Entrepreneurship Institute at DePaul University and Women's Philanthropy Institute at Indiana University. Dorri's civic and philanthropic leadership includes the board of directors for the Chicago Center for Arts and Technology, 1871 (Technology Business Accelerator), Chicago Council on Global Affairs, Civic Consulting Alliance, Civic Federation, and Forefront. She is also a member of the Illinois Charitable Trust Board. Dorri received a bachelor of business administration degree from the University of Wisconsin-Madison, a master of business administration degree from Northwestern University's Kellogg School of Management, and an honorary Doctor of Humane Letters from Lake Forest College.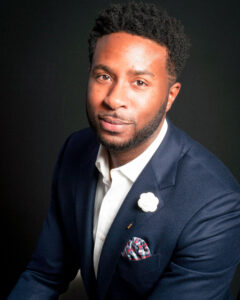 Xavier Ramey, Founder & CEO, Justice Informed
Xavier Ramey is the CEO of Justice Informed, a social impact consulting firm based in Chicago, IL. He is an award-winning social strategist, noted public speaker, & conflict mediator. Combining his background in economics, extensive management & social impact experience, & direct action campaigning in the Black Lives Matter movement, Xavier leads a company that brings a wealth of experience & network to clients seeking catalyzed strategies for inclusion, philanthropy, CSR, & community engagement. A native Chicagoan, he is a recognizable voice on the topics of community and economic development, policing & policy violence, & connecting the Christian faith to our lived experience. Through his leadership at Justice Informed, Xavier has consulted with institutions across the world on their DEI, community engagement, and philanthropic strategies; served as an advisor to Fortune 500 executives; provided strategic social impact guidance on multi-billion dollar business acquisitions and impact portfolios; led Masterclasses at top ranked graduate programs in business and executive communications; and has delivered keynotes across the world, including the TedX stage as well as before audiences of 20,000 people alongside world leaders on the topic of global equity and change.
Xavier served as the lead of the Social Innovation and Philanthropy strategy in the University of Chicago's Office of Civic Engagement, managed multi-million dollar philanthropic portfolios to stimulate employment through the United Way of Metro Chicago, & worked as a nonprofit Director of Development in Chicago's North Lawndale community. Xavier is a founding member of the #LetUsBreathe Collective, an artist-activist organization committed to addressing state and police violence against people of color. He is a Board member of Young Chicago Authors, the Chicago Center for Arts and Technology, and a member of the Rotary Club of Maywood-Proviso in Rotary International.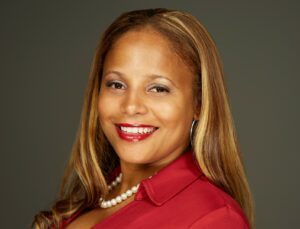 Charise Williams, Deputy Director, Illinois Criminal Justice Information Authority
Charise grew up on the Southside of Chicago and was raised by her mother, who is a recently retired Chicago Public School Teacher, her father who is a "retired" Marine and her "bonus" mom, who worked for UNITE HERE for over 10 years. She is also the proud mother of a 19-year-old son, who is currently attending Morehouse College.
A graduate of the University of Chicago Harris School of Public Policy, Charise possess a mastery of progressive issues that directly correlate to the transformation and sustainability of urban communities and the residents that seek to live, work and invest in their neighborhoods
Professionally, Charise currently works as the Deputy Director and Chief of Staff for the Illinois Criminal Justice Information Authority (ICJIA). In her role she serves as a senior advisor to the Acting Executive Director; is responsible for managing agency operations and department; plans and directs all administrative, financial, and operational activities for the agency. Currently, she manages a $300M budget, oversees 80 employees, and implements policy decisions and research on criminal justice reform. Most recently, Williams has advised on Covid-19 relief funding; works with the Illinois Legislative Black Caucus (ILBC) to disburse statewide violence prevention funding; and along with the Illinois Lt. Governors Office, implemented and administered the Restore, Renew, and Reinvest Program (R3), which invest 25% of the net revenue from recreational cannabis sales collected into communities with the highest rates of unemployment, poverty, gun violence, and incarceration.
Prior to her current role, Charise worked as the Director of External Affairs for the Chicago Federation of Labor. In her role she was responsible for stewarding the CFL brand, lobbying local and state policies, conceptualizing, developing and facilitating projects related to the commitment of the CFL and the communities it serves.
Charise also worked as the Deputy Chief of Staff for Civic Engagement, for the Illinois State Treasurer's Office, tasked with developing a network of external partnerships, political allies, internal partners, community leaders within communities across the state. She has extensive experience in collaborating with urban communities throughout the state; and is inspired every day to be a voice for those who do not have a seat at the table.
Currently, Charise serves on the Board of Directors for Emerald South, Board President for the IMPACT Alumni Association and is an alum of University of Chicago Booth Business School/Urban League IMPACT program; which strives to move the needle toward racial parity in leadership positions by developing and supporting emerging African American leaders. Charise is active in the community advocating for criminal justice reform and works with multiple community organizations throughout Chicago and Cook County. Her focus is on increasing economic development in targeted communities through employment, education, strengthening families, and community development. Charise is committed to connecting resources within her network of community partners, community leaders, media, faith leaders, political leaders and various stakeholders.
Charise is committed to ensuring that all neighborhoods throughout the state have the resources and economic development needed to build and sustain communities.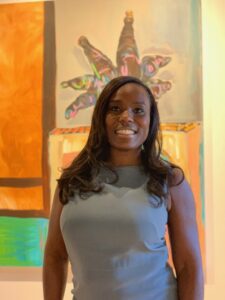 Monica Bibbs, Strategic Sourcing Director, ITW
Monica Bibbs is an industry-leading professional with a broad range of management experience at Fortune 500 global brands. She currently serves as the Strategic Sourcing Director for Illinois Tool Works Inc. (ITW) a global Fortune 200 diversified manufacturing company with approximately $14.8 billion dollars in global revenues, 7 major segments, a broad portfolio of 17,000 +active patents, with businesses in 55 countries that employs 49,000 staff. Monica is experienced in complex negotiations that achieve record-breaking fiscal savings, with an ability to significantly improve workflow management, honed over two decades in her field. She also believes that striving for a high degree of emotional intelligence, combined with an exemplary work ethic, is the key to leading, managing and training teams and individuals and cultivating trusted business relationships. She holds a Masters of Business Administration from Keller Graduate School of Management and a Bachelor of Arts in Psychology from National – Louis University. A native Chicagoan, Monica is also the proud mother of two highly accomplished young men.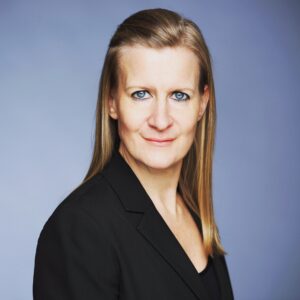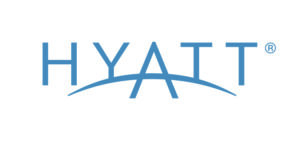 Corinna Bon, Vice President Product & Brand Development, Global Operations Center at Hyatt Hotels Corporation
Corinna has over 25 years of global hospitality experience. Currently working in product and brand development she creates design-related brand standards and tools to communicate and track them. She also works on brand prototype documentation, including detailed FF&E and OS&E specifications.
In her previous role she was an on-site project manager and oversaw the development process through to the opening for various international Hyatt hotels, including: Park Hyatt New York, Park Hyatt Shanghai, Park Hyatt Buenos Aires, and Park Hyatt Paris – Vendome.
Corinna is a native German who currently lives in Chicago. She speaks 5 languages and in her spare time enjoys kickboxing and [Solidcore].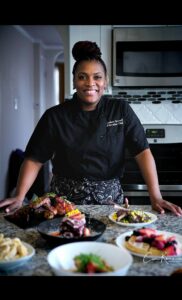 Lashon Burrell, Founder, Suga & Sp!ce, Inc.
I was born and raised in East St Louis. I moved to Chicago in 2009 to attend college. I attended Robert Morris University (2012) BA, and University of Phoenix (2017) MBA. I found my true calling and passion after attending culinary school and working in the industry for a few years. In the 10 years that I have been in Chicago I have worked at Loews Hotel, Latin School Of Chicago, Saloon Steakhouse, Cooper's Hawk  and Batter & Berries. I have worked and volunteered in a variety of places in order to get the experience that is needed. Being able to bring a dish to life and see the smiles on our client's face as they enjoy our food is what it's all about. In 2017 I founded Suga & Sp!ce Inc. and the rest is history. I love being able to celebrate life with my clients and create unique food items that excite their palettes.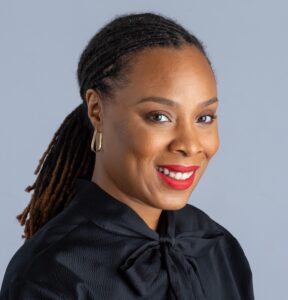 Ruth Davis, Professional Makeup Artist
Ruth Davis is a professional makeup artist based in Chicago.
​
She has over a decade of experience in the beauty industry working with skincare, haircare and cosmetics brands including Lush Cosmetics, Mizani, Fashion Fair, Carol's Daughter, Amazing Cosmetics, Sephora, Laura Mercier and NARS.
​
Her corporate clients include Nike, Luster's YOU Be-Natural, Pink and PCJ brands, Hyatt Hotels, American Family Insurance and the Chicago Urban League. She has been published in Sophisticate's Black Hair Styles and Care Guide, Hair Designer Magazine and The Knot Chicago. Additionally, her work has been seen on WGN Chicago's You and Me This Morning and in the Miss Illinois USA and Miss IllinoisTeen USA pageants.
​​
Ruth specializes in makeup for photography, special events and weddings.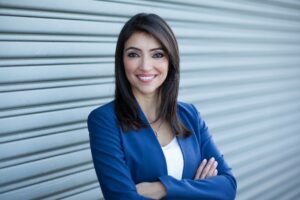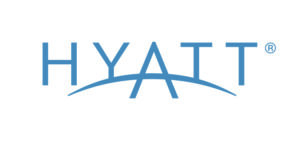 Marisol Fisher, Regional Vice President of Design
Marisol Fisher is Regional Vice President of Design overseeing the full service Timeless portfolio for the Americas Region, including Park Hyatt, Miraval, Grand Hyatt, Hyatt Regency, Destination, Hyatt, and Ziva/Zilara branded hotels. The Studio she oversees provides Design Services to  all new construction, adaptive reuse and brand conversions, in addition to working with the Development team to evaluate all potential projects for these brands to expand Hyatt's portfolio. Marisol also provides brand leadership to the Renovations team for all Timeless projects.
Throughout her fifteen year career at Hyatt, Marisol has had the opportunity to work in other areas of the world including Asia, Middle East, India with focus in Latin America. Prior to her role at Hyatt, Marisol worked at Aretè 3 Ltd., a Chicago based multidisciplinary Architecture, Interior Design, Land Planning and Graphics Design firm. She received broad exposure to all stages of design in a wide variety of projects including residential, multi-use, retail, light industrial, urban planning, restaurant design and interior design. Marisol is a graduate of Los Andes University in Bogotá and a registered architect in Colombia. She has had the pleasure to be a repeat panel speaker at SAHIC (South American Hotel & Tourism Investment Conference) and Interihotel, in Barcelona Spain, BD West and BDNY.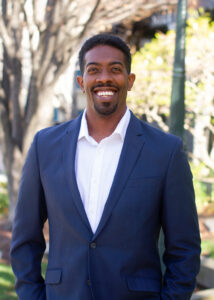 Aubrey Harrison, Ph.D Candidate in Clinical Psychology, George Washington University
Aubrey Harrison is currently finishing his Ph.D. in Clinical Psychology at The George Washington University. He has a clinical focus on providing culturally relevant therapy to minority adults, children, and families and a research focus in the area of racism and the development and implementation of contextually and culturally relevant prevention and intervention programs for urban, minority youth exposed to chronic and severe stressors. He obtained his Bachelor of Science from Loyola University of Chicago and Masters of Arts from George Washington University.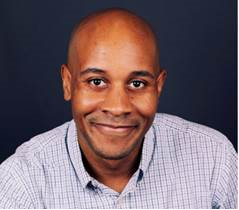 Christopher Jones, Human Resources Manager, ITW Appliance Components, ITW
Christopher Jones is the HR Manager, ITW Appliance Components within the Specialty Products Segment. Chris is responsible for Des Plaines and New Berlin facility in the Division and ensuring the employer and employee have a beneficial relationship. Chris is also a member of the Chicago of ITW's AAN (African American Network) ERG. Chris has a bachelor's degree in Sociology from Illinois State University and a Master's degree in Human Resource Management from Keller Graduate School of Management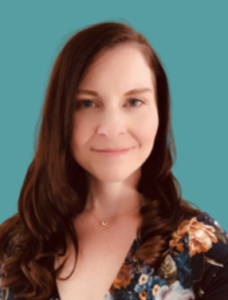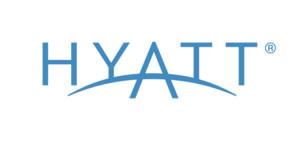 Kim Kujawa, Human Resources IT Manager, Hyatt Hotels Corporation
Kim Kujawa is an IT Manager specializing in Human Resources technology at Hyatt Hotels Corporation. Kim has worked for Hyatt for 11 years, the last 6 being in a management role. As a manager, Kim's ability to form and develop strong teams that optimize operational effectiveness and meet strategic initiatives, resulted in broadening her responsibilities to oversee a variety of internal systems. Today, her scope includes Hyatt's HR/Payroll, Performance, and Compensation Management systems for the Americas region as well as a Contractor Procurement tool utilized by the corporate office.
As a proven leader, Kim leverages her passion for problem-solving and natural curiosity to influence business outcomes that are delivered to 10,000+ employees across the U.S., Canada, and the Caribbean. The desire to constantly learn led Kim to obtain her Master's degree in Information Systems from DePaul University, while simultaneously supporting her team's efforts to continuously deliver new functionality and enhancements to their end users.
Outside of work (and the pandemic), Kim enjoys traveling with her fiance Justin and her twin sister Kelly. In the past, they've road-tripped together to Montana and Texas and traveled abroad to Spain, Germany, and Ireland. However, during the last year when travel was not possible, Kim focused on balancing physical and mental health…building out and using her home gym as well as making deliveries from her favorite pizza and ice cream spots a weekly ritual.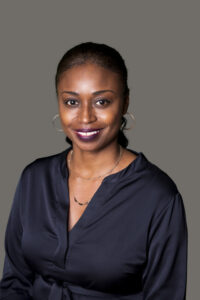 Michael McDonald, Strategic Sourcing Director, Global Steel ITW Construction Products Segment, ITW
Michael McDonald is Strategic Sourcing Director, Global Steel for ITW's Construction Products Segment.  She is responsible for leading the development and execution of steel sourcing strategies for nine divisions across North America, Europe, and Asia Pacific with approximately $1.7 billion in revenues.  Michael also serves as Co-lead of ITW's AAN (African American Network) ERG for the Chicagoland area.  Prior to joining ITW, she held a variety of procurement management roles at Ford Motor Company and General Motors.  Michael has a Bachelor's degree in Supply Chain Management from Michigan State University and a Master's degree in Administration from Central Michigan University.  She holds certifications for Business Strategy and Problem Solving from McKinsey Academy's learning program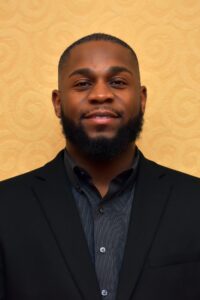 Clayton Pryor, Director of Workforce Development, Advocate Aurora Health
Clayton Pryor serves as the Director of Workforce Development for Advocate Aurora Health, the 9th largest integrated healthcare system in the US based in Chicago, Illinois and Milwaukee, Wisconsin.
Since 2015, he has been able to carry out his passion for job creation, neighborhood revitalization and building sustainable communities in this role. He manages a multi-million-dollar portfolio dedicated to creating a pipeline of prepared candidates into the healthcare industry by offering job skills and training in underserved communities. In addition, provides oversight to college & university partnerships, internships, education assistance and an internal frontline workforce development program, NAVIGATE.
Prior to joining Advocate, Clayton served as the Director of Workforce Development in the non-profit sector, at a community-based organization. In this role, he managed empowerment programs that provided employment and educational training opportunities to disenfranchised adults and families living in the Chicago metropolitan area.
Clayton received his BS in Business Management from Southern Illinois University Carbondale and a Master of Arts degree in Organizational Leadership with a concentration in Public Policy Administration from Lewis University.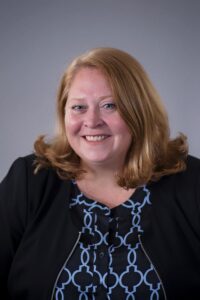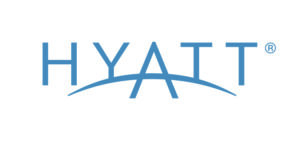 Christine Shaughnessy, Vice President, Technical Operations, Hyatt Hotels Corporation
Christine Shaughnessy is the Vice President, Technical Operations, within the Global Operations Center (GOC) at Hyatt Hotels Corporation. She has successfully developed a strong organization that is responsible for activating new (and optimizing existing) technologies through an operational lens at over 1,000 + hotels Worldwide. Christine excels at operationalizing the vision of a programmer into a real-world experience. Leveraging a strong background in Hotel Operations, Information Technology, and Project Management, she enhances the experience of guests and colleagues through innovative technology.
As a proven global leader, she is confident in advising all levels of leadership to identify operational improvements that remove friction points to drive Guest and Colleague satisfaction which influence adoption. Christine has focused her career around identifying efficiencies; this has led to improvements in product delivery and activation, leadership development, and transitioning transactions into interactions. Christine holds the firm belief that we can learn something new every day – which ignites her passion for mentoring and coaching her global team. This core belief is what led Christine to be the co-chair for Women@Hyatt, which focuses on driving opportunities for growth for women.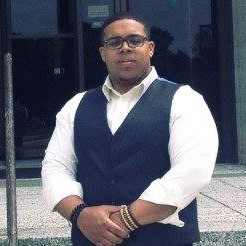 Zachary Stewart, Licensed Clinical Social Worker, Department of Children and Family Services
Zachary Stewart is a Licensed Clinical Social Worker (LCSW) with over 9 years' experience working with children, adults, and families in various settings including public child welfare, behavioral health, and education. Mr. Stewart has extensive knowledge and practice in a number evidence-based therapeutic modalities, motivational interviewing, crisis intervention, and community outreach. In 2017, as a research assistant Mr. Stewart contributed to a three-year study funded by the National Institute of Justice (NIJ) and led by The Jane Addams College of Social Work to increase what we know about young Black males and their victimization experiences by developing testing instruments that captures such experiences. Presently, Mr. Stewart works for the Department of Children and Family Services and has a strong passion to help children and young adults navigate through various life challenges. In his personal life, Mr. Stewart is an avid sports fan and enjoys documentaries.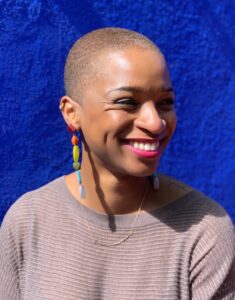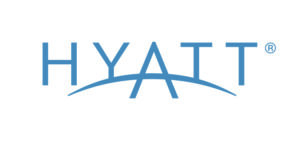 Crystal Vinisse Thomas, Brand Management and Marketing Leader, Hyatt Hotels Corporation
CRYSTAL VINISSE THOMAS is a brand management and marketing leader with over 10 years' international experience driving brand innovation and operational excellence, crafting memorable guest experiences, creating global brand marketing campaigns, and executing branded events and partnerships.
She currently heads up the lifestyle and luxury brands at Hyatt Hotels Corp—including Park Hyatt, Thompson, Alila, Andaz, Hyatt Centric, and Caption by Hyatt—guiding the strategy and vision of an ever-growing portfolio. A veteran hotelier and alumni of Cornell University's Hotel School, Crystal held several brand leadership roles with W Hotels Worldwide and most previously served as senior brand marketer for Beats by Dre @ Apple, Inc., overseeing the NBA partnership and all things sports.
Based in Los Angeles, when not honing her tasting skills as a wine and whiskey consumeoisseur™, she's a passion-led seeker of all things awesome, craver and creator of unforgettable travel moments, and, more personally, a lifestyle + culture enthusiast obsessed with TV, singing, and Oprah.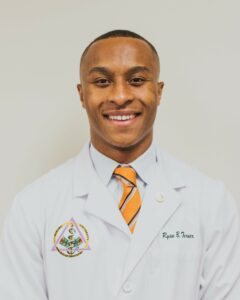 Ryan Turner, General Practice Residency Program, Advocate Illinois Masonic Medical Center
My name is Ryan Turner from Chicago, Illinois. I received my bachelor's degree in Biology from Howard University in 2017, and I am a recent graduate of Howard University College of Dentistry. This Summer I will be starting my position as a resident of Advocate Illinois Masonic Medical Center General Practice Residency Program.  I'm striving to become the best dental professional I can be in order to best serve the communities around me.
Favorite Quotes:
"The service you do for others is the rent you pay for your room on Earth." – Mahammad Ali
"Work ethic eliminates fear." – Michael Jordan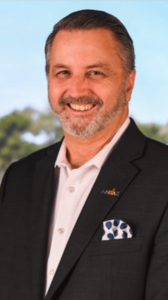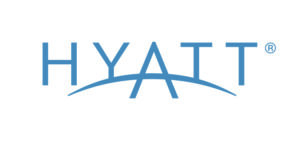 Gus Vonderheide, Vice President of Global Sales- Americas Hyatt Hotels & Resorts
In his role as Vice President of Global Sales – Americas, Gus Vonderheide has the responsibility over Hyatt's transient and business travel segments.  He provides leadership over a global strategic team who manages relationships with Hyatt's largest corporate, consortia and travel management companies.  These customers, all based in the Americas and doing business globally, generate over $1B annually for the brand.  Part of a larger team, Hyatt's Global Sales Force can be found in 20 additional locations around the world.
A 27 year Hyatt employee, Gus has led the sales teams at the Hyatt Regency Louisville, KY, Hyatt Regency Dearborn, MI and the Grand Hyatt Washington, DC.  He also spent time in the Worldwide Reservation Center in Omaha, NE where he managed the Western Worldwide Sales Office and group call desk.  Prior to his Hyatt career, hotel management experience includes Sales, Front Office, Purchasing and Convention Services.
Gus continues to fill leadership roles in a number of industry organizations.  A recent past member of the GBTA Board of Directors, MPI Foundation and currently a BTN Group Advisory Board Member.
Event Sponsors
— Presenting —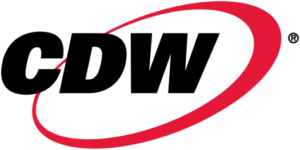 — Innovation —



— Empowerment —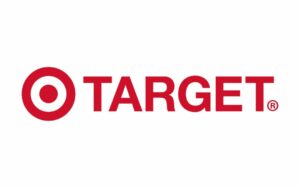 — Policy —
All State
Bruce Taylor
Ernst & Young
KPMG
MolsonCoors
Nicor
PwC
Ulta Beauty
—  Advocate —
ComEd
Country Financial
Coyote Logistics
Northern Trust
PNC Bank
Shell