From classrooms to boardrooms, organizations are grappling with questions of how to be more diverse and inclusive. At the same time, conversations about racial equity are growing louder across the country and here in Chicago. As a leading advocate for African Americans in our city, the Chicago Urban League has long facilitated dialogue to address such issues of equity and inclusion.
On Tuesday, June 11, 2019, the League will convene its annual SUMMIT and relaunch its "State of Black Chicago" report to highlight key statistics on how African Americans are faring compared to the general population when it comes to education, housing, and employment. The Summit Luncheon, themed Getting to Equal: The State of Black Chicago, will closely explore issues of diversity within careers involving science, technology, engineering and math.
With today's rapid pace of technological advancements, STEM fields are driving growth for the future. Yet, African Americans are woefully underrepresented in these careers. Data and analysis culled by our Research & Policy Center will serve as the backdrop to a stimulating Keynote Conversation focused on addressing this under-representation.
Preliminary Event Agenda
10:30 – 11:00 a.m. – Pre-Event Reception
11:00 – 11:30 a.m. – Registration Check-in
11:35 a.m. – Audience Seating
11:45 a.m. – Release of State of Black Chicago Report
Lunch
12:10 p.m. – Keynote Conversation
1:00 p.m. – Program Ends
Tickets: $200/each

Fabian Elliott
CEO, Black Tech Mecca
As an ad tech consultant, Fabian Elliott is known for using consumer data to drive hyper speed strategies on behalf of top tier companies such as Amazon, Target, Best Buy, and many more. However, his professional experiences with racial bias shortly after entering the tech industry stirred him to play a crucial role in the revamp, revitalization, and rebrand of Google's black employee group where Fabian was appointed Global Co-Chair. In this role, Fabian co-chaired a leadership team responsible for 14 chapters and 700+ members across London, Dublin, Sao Paulo all over the globe. These international experiences inspired Fabian to crack the code on building black tech ecosystems that optimize cities around the world, starting with Chicago.
Black Tech Mecca became the world's only data-driven think tank focused on the collective power of the black tech community. With Fabian's leadership as CEO and Co-Founder, Black Tech Mecca leverages data to help cities power the black community's active contributions to local tech ecosystems through research, education and advocacy. Most recently BTM developed a proprietary BTE City Assessment Framework utilized for a trailblazing report on the city of Chicago, sponsored by Google, NBC-Comcast, and CompTIA.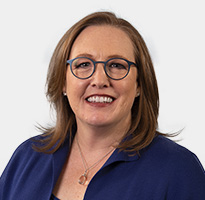 Elizabeth H. Connelly
Chief Human Resources Officer and Senior Vice President of Coworker Services for CDW
Elizabeth Connelly is chief human resources officer and senior vice president of coworker services for CDW. Connelly is responsible for the company's coworker services strategy and all aspects of its human capital plan, including talent acquisition and employment branding, organizational and leadership development, sales training, compensation, benefits, diversity and inclusion, performance management and succession planning.
Prior to joining CDW in 2018, Connelly served as the head of the Healthcare, Higher Ed. and Not-for-Profit Commercial Banking business unit at J.P. Morgan Chase, a leading global financial services firm, where she led business groups that were national in scope and provided treasury, credit and specialized industry solutions to more than 3,000 clients. Previously, she served as the firm's Midwest Region Head for the Private Wealth Management business unit, where she delivered investment, banking and trust services to high-net-worth individuals, families and foundations. Prior to joining J.P. Morgan Chase, Connelly held a series of roles with increasing responsibility at Bank One.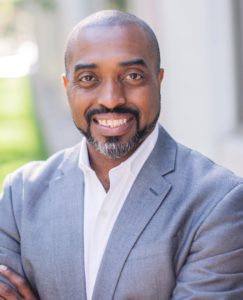 Ron Guerrier
Chief Information Officer and Secretary for the Department of Innovation & Technology, State of Illinois
Ron Guerrier serves as the State of Illinois Chief Information Officer and Secretary for the Department of Innovation & Technology. Illinois Governor JB Pritzker selected Guerrier to serve in these roles in March 2019, based on his extensive background and leadership in the innovation and technology fields. He has more than 20 years of experience managing technology in the private sector and had served as chief information officer for multi-billion-dollar companies since 2012. Most recently, he held the position of CIO at Express Scripts, the nation's largest pharmacy benefit manager, and functioned in the same role at Farmers Insurance Group from 2015 to 2018. Prior to that, Guerrier spent 17 years at Toyota North America, rising from an IT manager to division director to chief technology officer to vice president and chief information officer.
Guerrier serves as the Chairman of the Board of IS Associates at the University of California, Los Angeles, and is the Executive Advisor for STEM Advantage, a non-profit organization that opens doors for young women and underserved communities to pursue their dreams of a career in science, technology, engineering and math (STEM). He sits on the Board of Directors of SBP (SBPUSA.org), an organization which assists with the rebuilding of homes after natural disasters. He has earned numerous honors and awards, including the 2019 Top Technology Executive to Watch from HMG Strategy, CIO Breakaway Leader of the Year, Digital Edge50 Award, CIO Lifetime Achievement Award, and was included in the Most Powerful Executives in Corporate America List.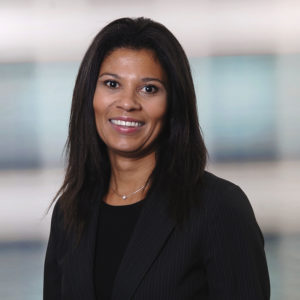 Aletha C. Noonan
Vice President, Central Region, for CDW
Aletha Noonan is vice president of the Central region for CDW, a leading global multi-brand technology solutions provider with net sales of over $16 billion in 2018. CDW's Central region comprises 14 states with more than 300 coworkers and more than $3.7 billion in annual revenue. Noonan is responsible for the performance goals, customer engagement, strategic direction, business initiatives, partner engagement and talent development of the Central region.
Noonan joined the technology industry in 1993 and joined CDW in 1994 as a technology sales account manager. She quickly rose into management and was promoted to Director in 2000.  During her tenure, she served in a variety of leadership roles including overseeing and building strategic company initiatives, programs and teams. In 2005, Noonan chose to stay home to care for her children. Prior to returning to CDW in November 2013 as vice president of higher education sales, Noonan served for three years as a national partner sales executive at Microsoft.
Noonan graduated from Ohio University with a bachelor's degree in journalism. She currently serves on the Board of Directors for the YWCA of Metropolitan Chicago and the Chicago Urban League. Additionally, she is an executive sponsor for the CDW Women's Opportunity Network. She lives in Chicago with her husband, Kevin, and their two daughters.
Innovation Sponsors





Empowerment Sponsors


Katie and Brent Gledhill
Policy Sponsors
Fifth Third Bank
Green Lewis Charitable Fund
Target
Advocate Sponsors
Allstate
EY
GE Healthcare
Joseph & Bessie Feinberg Foundation
Mesirow Financial
Peoples Gas
PNC
Shell
Ulta Beauty
Metropolitan Water Reclamation District of Greater Chicago (MWRD)
Wintrust
Media Sponsor