MOMENT + MOVEMENT
On November 5 and 6, the Chicago Urban League will hold its second Golden Fellowship Exchange and 60th Annual Golden Fellowship Dinner. Themed 60 Years and Onward: Meeting the Moment with the Movement, our "diamond gala" will celebrate 60 years of fellowship and partnership with our supporters, as the exchange recognizes that the Urban League movement is more important than ever.
On Friday, November 5, we'll host our second annual Golden Fellowship Exchange, a pre-gala virtual event where leaders from different generations will exchange insights and ideas in a series of interactive conversations. On Saturday, November 6, we'll hold our 60th Annual Golden Fellowship Dinner giving salute to the leadership throughout the decades. It will be a weekend to remember!
Golden Fellowship Exchange
Friday, November 5, 2021
— 9 a.m. – 10:15 a.m. – Opening Session —
Attorney Benjamin Crump will accept the 2021 Edwin "Bill" Berry Civil Rights Award, the highest honor bestowed by the Chicago Urban League.
Social Justice Exchange
Police and Community Relations are Seriously Broken: Can Our Youth Help Fix Things?
Excessive use of force by police against Black people is a longstanding issue. Recent high profile cases nationally and here in Chicago have given it new focus. As part of its annual Case Competition this summer, the National Urban League asked high school students from its affiliates across the country to propose a solution for a public safety issue that requires police reform. Three students from Chicago presented an idea that won first place. CAT – Collaboration, Accountability, Training – A Solution for the Chicago Police Department is designed to reduce deadly force and promote public safety. Chicago Urban League President & CEO Karen Freeman-Wilson will lead a discussion about the students' plan and other ways to address police reform.
— 10:30 a.m. – 12:20 p.m. —
Workforce Exchange
Vaccines Are Free and Covid Financial Assistance Has Ended. What Will It Take to Get People to Go Back to Work?
The COVID-19 pandemic forced many companies to layoff workers amid efforts to slow the spread of the virus. Now, vaccines have been widely available for several months, and much of the emergency financial assistance, including bigger unemployment checks and moratoriums on rents and mortgages, has ended. At a time when many employers are looking to make their workforce more diverse, this discussion will focus on why jobs are going unfilled and what's needed to get people to go back to work.
Wealth-Building Exchange
Homeownership Can Be A Path to Building Wealth. How Can We Make it Work Better for Black People?
Homeownership is part of the American dream. Buy a home, pay off your mortgage, and increase your net worth. Unfortunately, far too often, it does not work that way for Black people. In Chicago, only a third of Black residents are homeowners compared to more than half of whites. Many would-be homebuyers simply do not meet stringent credit requirements. And many who do often find that market values assigned to homes in their communities fall far short of comparable homes situated elsewhere. As pandemic-related moratoriums on mortgages end, the anticipated fallout from loan defaults is likely to hit Black homeowners especially hard. This discussion will highlight the barriers that often prevent Black people from building wealth through homeownership and what the mortgage industry can do to help level the playing field.
— 12:30 p.m. – 1:30 p.m. —
Hackathon
Led by mHUB
Disrupters. Creators. Innovators.
By 2025 there will be a consequential inflection point for tech, talent and inclusion at the hands of disrupters, creators and innovators. Developing the next generation of skills, filling the pipeline between talent supply and demand, and future-proofing potential is our challenge and will be the focus of this solutions-based session. Join thought leaders in this forward thinking, interactive conversation.
Pitch Competition
---
Golden Fellowship Dinner
Saturday, November 6, 2021
— 6 p.m.–
Champagne Reception
— 7 p.m.–
Dinner
With Award Presenations to
Brett J. Hart
President, United Airlines
&
Connie Lindsey
EVP and Head of Corporate Social Responsibility, Northern Trust
Dinner will conclude with a performance by Grammy Award-winning R&B Group
Boyz II Men
— 10 p.m. – 1 a.m.–
After Party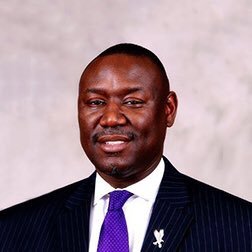 Benjamin Crump, Trial Lawyer for Justice
Benjamin Crump represents clients in some of the most important and contentious cases of our time, taking a place in legal history with his pursuit of justice. His role in the Trayvon Martin, Martin Lee Anderson Boot Camp, Jannie Ligons (State of Oklahoma vs. Daniel Holtzclaw) and Robbie Tolan cases shows a legacy built around the idea that the Constitution applies to everyone, at every level of society. Mr. Crump's passion for advocacy has given him the privilege to fight for justice on behalf of the marginalized in our country, a calling to which he remains dedicated.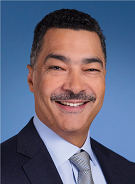 Brett J. Hart, President, United Airlines
Brett J. Hart is president of United. In this role, Brett is responsible for leading the company's external-facing functions including the government affairs, regulatory, corporate communications, advertising, market and community innovation, legal, global community engagement and environmental sustainability teams. He also oversees business-critical functions such as the customer experience, corporate real estate, human resources and labor relations teams. He is a past member of the Chicago Urban League Board of Directors.
Connie Lindsey, EVP and Head of Corporate Social Responsibility, Northern Trust
Connie L. Lindsey is Executive Vice President and Head of Corporate Social Responsibility at Northern Trust, Chicago. She is responsible for the design and implementation of the global Corporate Social Responsibility, Community Development and Investments, and Global Diversity, Equity and Inclusion strategy for Northern Trust and the development of goals, policies, and programs appropriate to the brand and business unit strategies. In addition, Ms. Lindsey provides oversight and leadership to the firm's response to environmental matters as well as social issues, within the marketplace, workplace, and the community.
Ms. Lindsey serves on several civic and charitable boards to include Leadership Greater Chicago (Board President, 2001 Fellow); McCormick Theological Seminary (Chair of the Board of Trustees); Obama Foundation Inclusion Council (Co-Chair); Navy Pier (Executive Board Member); Chicago Urban League; Executives' Club of Chicago; and YMCA of Metropolitan Chicago.